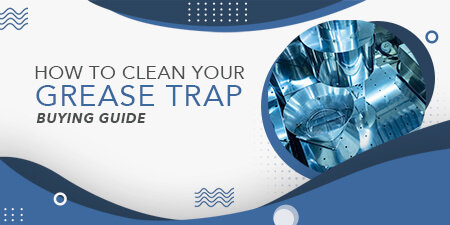 How To Clean Your Grease Trap
A grease trap is an integral part of today's commercial kitchens. Fried foods are popular across menus, venues, and price points.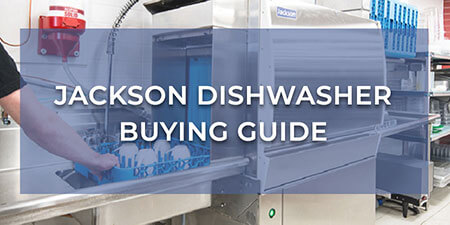 Jackson Dishwasher Buying Guide
No matter if you are looking for an under-counter dishwasher or a flight-type washing machine, Jackson has always been able to offer quality.
Proper sanitation is a must in any foodservice environment. Restaurant sanitizing keeps your kitchen working smoothly, helps the front of the house look its best, and most importantly, protects your staff and diners from sickness and disease. GoFoodservice offers a full range of cleaning and sanitation products to help you keep your operation up to code. Explore our restaurant sanitation guides to learn how to keep your kitchen clean. You can also see our lineup of top-quality sanitation tools, equipment, supplies, and products.
Food safety begins with a properly sanitized kitchen. All of your prep stations, sinks, dishwashers, shelves, freezers, pantries, and other workspaces must be kept clean. Every type of working kitchen needs to keep cleanliness in mind. Restaurants, caterers, bar kitchens, schools, hospitals, hotels, convention centers, and all other commercial foodservice establishments can easily sanitize their equipment with standard practices and tools.
Some sanitation tasks must happen on a daily basis. Your restrooms, serveware, pans, kitchen workspaces, bar tops, and other parts of your establishment see heavy use every day. With both staff and customers touching some of these surfaces, it's important to maintain a daily cleaning routine. GoFoodservice offers resources and guides to help you establish a realistic, reliable sanitation regimen. From cleaning strategies and supplies to major appliance buying guides, it's easy to navigate our restaurant sanitation guides. You can keep your kitchen up to code with some simple cleaning routines.
Other sanitation chores take place less frequently but are still important. GoFoodservice can guide you through regularly scheduled maintenance tasks such as emptying your grease traps. Depending on your local regulations, you may face rotating cleaning requirements for your grease trap and other major systems. We offer all the tools and equipment you need to tackle weekly, monthly, seasonal, and annual maintenance. GoFoodservice has many years of experience supporting commercial kitchens, so we can also help you troubleshoot your cleaning routine. Simply get in touch with all your questions and we'll explore your options together.
Keeping your kitchen clean is a vital part of your success. When your workspaces are clean, your entire establishment looks and smells great. Unpleasant odors from your kitchen, restrooms, storage areas, and even outside your building can make their way to the front of the house. Smells create an unpleasant dining experience, making it hard to gain repeat customers. Luckily, it's easy to tackle odors with a regular sanitation routine. GoFoodservice's sanitation products can help you avoid unpleasant smells from the start. If you're already struggling with this issue, let us help you solve the problem. Together, we can make sure your customers are always happy with your service.
GoFoodservice is here for all of your commercial kitchen needs. Your day should begin and end with clean work surfaces, and we aim to make that standard a reality for every foodservice establishment. Explore all of our free resources and guides to help you maintain a clean operation. Our industry-leading sanitation supplies are the best available. We're always happy to discuss your kitchen's needs, so please get in touch with any questions!