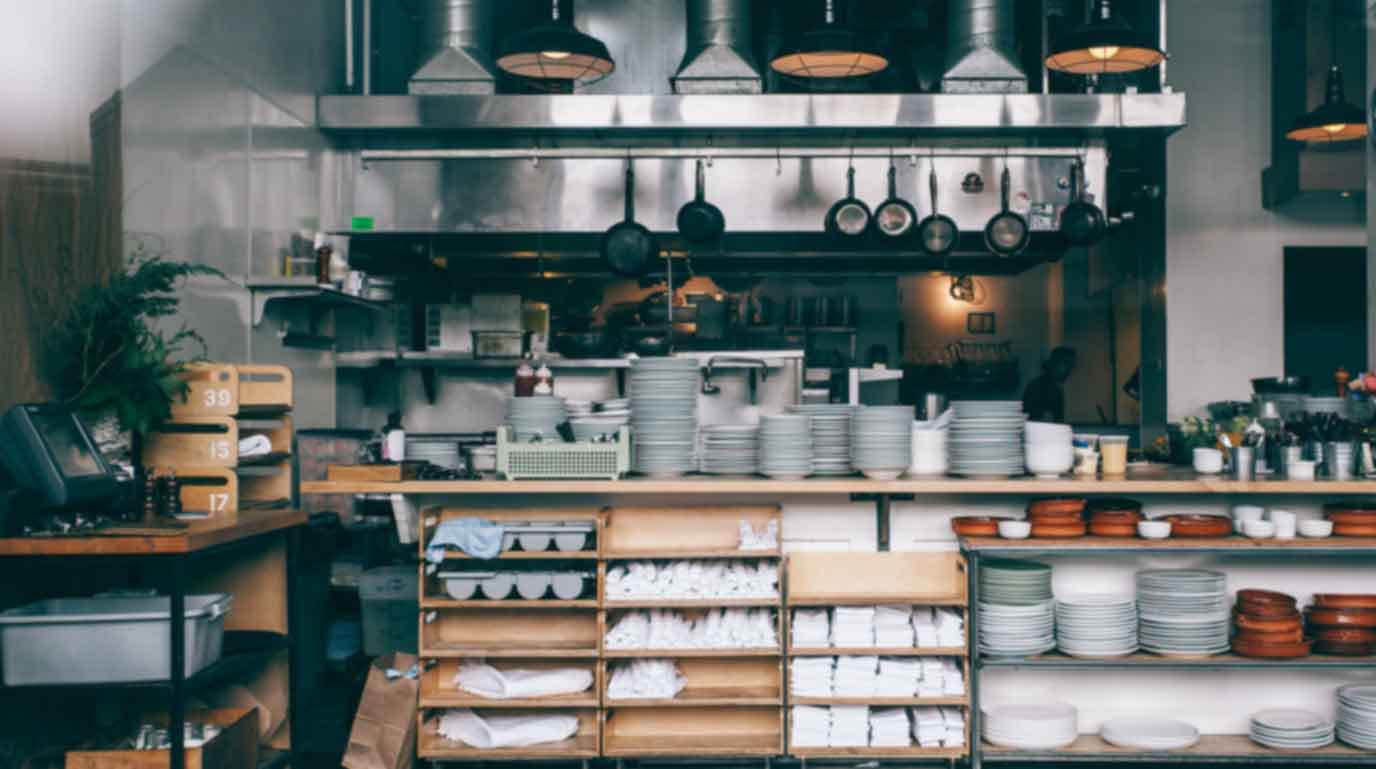 Restaurant Equipment Financing
Equipment financing is used specifically for foodservice equipment purchases – like industrial kitchens, company vehicles or even party inflatables. Getting an equipment loan is usually the easiest way to purchase new equipment for your business.
Up to 100% of Equipment Value
Maximum Loan Amount
As fast as 30 seconds
Speed
How Does Equipment Financing Work?
Making large purchases of vital equipment is unavoidable for most businesses, new or old. New equipment can help your business to bring in more revenue – whether it be a van to help deliver catering or another oven to meet higher demand. Handing over the cash for these purchases can set you back a significant amount, and that's what makes equipment financing an attractive option for expanding, starting or updating a business.
Pros & Cons
Pros of Equipment Financing
Fast access to cash
Limited paperwork
The equipment serves as collateral
Cons of Equipment Financing
The equipment could be outdated or unneeded by the time it's paid off
Depreciation of equipment means you can't deduct the full cost each year
Most Customers who were approved had:
Compared to other loan types
Who Qualifies for Equipment Financing?
Most businesses in good standing can qualify for equipment financing loans. It can actually be a good option if your credit score is on the lower end because the equipment you're financing acts as the collateral. The details of how much and for how long depends on the type of equipment and how much it costs.
Lenders are interested in securing a loan, so when you're financing equipment, they're often not as concerned with your borrowing history because the equipment acts as collateral. If you plan on investing in a piece of equipment that will retain its value, then lenders will often be willing to work with you, even if you don't have the best finances.
How Do You Apply Equipment Financing?
Like most loans, you'll need to provide the financial health of your business along with your credit score. Most equipment lenders will also ask for information about the equipment you're looking to buy and a quote of how much it will cost.
What You're Going to Need:
Driver's License
Voided Business Check
Bank Statements (for those lacking credit)
Business Tax Returns (for loans above $150k)
Credit Score
Equipment Price Quote
What else should you know about Equipment Financing?
There are several things you should know about equipment financing when deciding if it's best for your business. FaaStrak can get you on track with equipment financing, and signing up with them matches you with the best equipment financer for your business. The fundamentals you should know about equipment financing are:
When your business doesn't have enough cash to purchase a new piece of equipment upfront, equipment loans are the best option.
You use them the same way an individual would use a car loan, and then pay them back via monthly payments.
How much you can borrow depends on what you're looking to finance, and the price will dictate the terms and interest of the loan.
The equipment itself acts as collateral, so you won't need to put up additional collateral to secure the loan. This self-secured loan is often easier for some businesses to qualify for.
How Long Does Equipment Financing Last?
The term length depends on the type of equipment and its expected lifetime. Most lenders will not extend the loan payments past the lifetime of the equipment – they want it to be a tangible asset that's worth something should they have to repossess it.
Difference Between Equipment Financing and Equipment Leasing
Business lines of credit traditionally have lower interest rates and closing costs, but have pretty strict repercussions if you exceed your limit or miss a payment. Traditional loans are usually used for one time, specific, larger purchases, while lines of credit are best for repeated spending or cash flow. This doesn't mean you can't make large purchases with a line of credit, but often, traditional loans are better suited for these types of expenditures.
Different Types of Business Lines of Credit
Some equipment sellers offer the option to lend equipment directly to their customers and charge a monthly rental fee, much like renting an apartment. With this option, you can only use the equipment while you're paying for it.
If you chose to finance equipment with a loan, you'll own the equipment when you're done paying for it. If you know your business will need the equipment for a while, financing with a loan is usually a better investment. If you're looking for a more tempory use for equipment, leasing is sometimes better.
What Will Equipment Financing Cost?
The appeal of equipment financing is that it doesn't require you to pay the steep price for equipment upfront. It gives you a way to pay it off in increments, so you aren't inconvenienced by a large purchase. However, because of the interest generated by getting a loan, you inevitably end up paying more for the equipment than it actually costs.
Equipment Financing Example
Let's say your restaurant needs a new refrigerator and an oven. The expected price of this new equipment is around $8,000. After you get approval from a lender, you use that money to purchase the equipment and agree to pay 12% interest. Lets says the lender gives you two years to pay the loan off.
$8,960 is the total amount you'll have to pay back, making your monthly payments $373 for two years. After it's paid off, you own the equipment.
Things to Consider with Equipment Financing
In order to know if equipment financing is the best option for your business, you have to understand your business financials and opportunity costs. For many new or small businesses, handing over $8,000 isn't a possibility, or it will set them behind significantly. But, sometimes it's worth it so you don't have to pay the extra money in interest. It's also an option to wait and save the money, but if you need the equipment immediately, saving up isn't an option.
Have questions? Feel free to contact us!
Mon - Fri, 8:30AM - 5:00PM EST