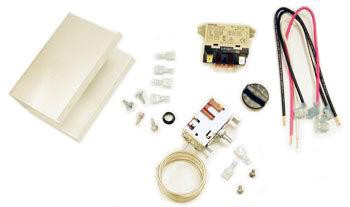 True 911680
Temperature Control Kit
Product Overview
TEMP CONTROL KIT, TDBD TSID-72
INCLUDES:
1) 911427 CONTROL RE-CALIBRATED
1) 800182 COIL RELAY
1) 890353 RELAY COVER
1) 900013 PINK WIRE
1) 895118 WHITE WIRE
2) 900404 BLACK WIRES
2) 830592 SCREWS FOR RELAY COVER
2) 830566 SCREWS FOR RELAY
1) 811210 GROMMET
4) 802143 STACONS
INSTRUCTION MANUAL
NOTES: USED BEFORE 10/10/06 PRODUCTION DATE REPLACES THE 800320 THAT IS NO LONGER AVAILABLE NEED MODEL/SERIAL NUMBER TO PROGRAM. TRUE ELECTRICAL COMPONENTS ARE NON-RETURNABLE ONCE ORDERED.
Product Brand

View more from True
Specifications
Details
Weight
0.63 Pounds
Product Condition
New
Compatible Products
Models numbers shown are for reference only, may not be listed, may vary by serial number and subject to change without notice. Please contact us to confirm the proper item to be used with your model.
TDBD-72-2
TDBD-72-4
TSID-72-2
TSID-72-2-L
TSID-72-3
TSID-72-3-L
TSID-72-4
TSID-72-4-L
TSID-72-6
TSID-72-6-L
Customer Reviews