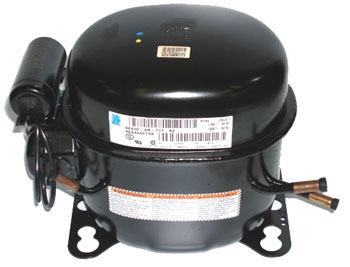 True 991172, 115V, R134A Compressor
Options and Accessories
Machine serial # verification (optional, but recommended)
True 991172 Overview
COMPRESSOR KIT AE444Y-AA1A 115 134A REPLACES THE 842050.
INCLUDES
984085 COMPRESSOR
OVERLOAD
RELAY
START CAPACITOR
2) 981148
1) 981147 CONNECTOR
991721 INSTRUCTIONS
Product Brand

View more from True
True 991172 Specifications
OEM
OEM Numbers
991172, 842050
Details
Weight
22 Pounds
Product Condition
New
Compatible Products
Models numbers shown are for reference only, may not be listed, may vary by serial number and subject to change without notice. Please contact us to confirm the proper item to be used with your model.
GDIM-26
GDIM-26NT
GDM-10PT
GDM-10PT-LE
GDM-12PT
GDM-14
GDM-14RF
GDM-14SL
GDM-15
GDM-19
GDM-19FC
GDM-19T
GDM-23
GDM-23-2
GDM-23FC
GDM-23FC-RF
GDM-23HL
GDM-23RF
GDM-23RL
GDM-23W
GDM-23W-RF
GDM-26
GDM-26HL
GDM-26RF
GDM-26W
GDM-26W-RF
GDM-29-SO
GDM-33C
GDM-33SL-60
GDM-33SL-60LE
GDM-33SSL-54
GDM-35SL-60
GDM-35SL-RF
GDM-41C-48
GDM-41SL-54
GDM-41SL-60
GDM-49DT
GEM-19
GEM-23
GEM-23FC
GEM-23RF
GEM-26
T-19
T-19G
T-23
T-23-1-G-1
T-23-2
T-23G
T-23G-2
T-23G-RL
T-49DT
T-49DT-1-G-1
T-49DT-4
T-49DT-G
TA1R-1S
TA1R-2HS
TA1RRI-1G
TA1RRI-1S
TA1RRI89-1S
TA2DT-2S
TA2DT-4HS
TBB-2
TBB-24-48
TBB-24-48G
TBB-24-48G-S
TBB-24-48G-SD
TBB-24-48G-SD-S
TBB-24-48-S
TBB-24-60
TBB-24-60G
TBB-24-60G-SD
TBB-24-60G-SD-S
TBB-24-60-S
TBB-24-72
TBB-24-72G
TBB-24-72G-SD
TBB-24-72G-SD-S
TBB-24-72-S
TBB-24GAL-48
TBB-24GAL-48G
TBB-24-GAL-48G-SD
TBB-24GAL-60
TBB-24GAL-60G
TBB-24GAL-60G-S
TBB-24GAL-72
TBB-24GAL-72G
TBB-2G
TBB-2G-S
TBB-2-S
TBB-3
TBB-3G
TBB-3G-S
TBB-3-S
TBB-4
TBB-4G
TBB-4G-S
TBB-4-S
TBB-GAL-3G
TC-23
TC-23G
TCM-78AC
TCM-78AC-GF
TCM-78AC-GF-SD
TD-50-18
TD-50-18-S
TD-65-24
TD-65-24-S
TD-80-30
TDB-24-48
TDB-24-48-1-G-1
TDB-24-48G
TDB-24-48-GAL-1-G-1
TDD-2
TDD-2CT
TDD-2CT-S
TDD-2-S
TDD-3
TDD-3CT
TDD-3CT-S
TDD-3-S
TDD-4
TDD-4CT
TDD-4CT-G
TDD-4CT-S
TDD-4G
TDD-4-S
TDG-50-18
TDG-65-24
TG1R-1S
TG1R-2HS
TG1RRI-1G
TG1RRI-1S
TG1RRI89-1S
TG2DT-2S
TG2DT-4HS
TM-24
TM-24-2
TM-24G
TM-25
TMC-34
TMC-49
TMC-58
TPP-44
TPP-44D-2
TPP-60
TPP-60D-2
TPP-67
TPP-67D-2
TPP-67D-4
TR1R-1S
TR1R-2HS
TR1RRI-1G
TR1RRI-1S
TR1RRI89-1S
TR2DT-2S
TR2DT-4HS
TR-31
TR-31-2
TR-37RI
TR-37RI-89
TR-56DT
TRCB-50
TRCB-79
TRCB-79-86
TS-19
TS-23
TS-23-1-G-1
TS-23-2
TS-23G
TS-23G-2
TS-23G-RL
TS-23PT
TS-28
TS-28G-RL
TS-49DT-G
TSID-48-2
TSID-48-2-L
TSID-48-4
TSID-48-4-L
TSSU-36-08
TSSU-36-08-LP
TSSU-36-12M
TSSU-36-12M-B
TSSU-36-12MB-LP
TSSU-36-15MB
TSSU-48-08
TSSU-48-10
TSSU-48-10-LP
TSSU-48-12
TSSU-48-12D-2
TSSU-48-12D-4
TSSU-48-12D-4-LP
TSSU-48-12-LP
TSSU-48-12M
TSSU-48-12M-B
TSSU-48-12MB-LP
TSSU-48-15M
TSSU-48-15M-B
TSSU-48-15MB-LP
TSSU-48-18M
TSSU-48-18M-B
TSSU-48-18MB-D4
TSSU-48-18MB-LP
TSSU-48-8-LP
TSSU-48-8M
TSSU-60-08
TSSU-60-08-LP
TSSU-60-10
TSSU-60-10-LP
TSSU-60-12
TSSU-60-12-LP
TSSU-60-12M-B
TSSU-60-14
TSSU-60-15M-B
TSSU-60-16
TSSU-60-16D-2
TSSU-60-16D-4
TSSU-60-16D-4-LP
TSSU-60-16-DS
TSSU-60-16-DS-LP
TSSU-60-16-DS-ST
TSSU-60-16-LP
TSSU-60-16-ST
TSSU-60-18M-B
TSSU-60-21M
TSSU-60-24M
TSSU-60-24M-B
TSSU-60-24MB-DS
TSSU-60-24MB-DS-LP
TSSU-60-24M-B-DS-ST
TSSU-60-24MB-LP
TSSU-60-24M-B-ST
TSSU-60-24M-DS
TUC-36
TUC-36-LP
TUC-44
TUC-44HD
TUC-48
TUC-48D-2
TUC-48D-2-LP
TUC-48D-4
TUC-48D-4-LP
TUC-48G
TUC-48G-LP
TUC-48-LP
TUC-60
TUC-60-32
TUC-60-32D-2
TUC-60-32HD
TUC-60-35
TUC-60D-2
TUC-60D-2-LP
TUC-60D-4
TUC-60D-4-LP
TUC-60G
TUC-60G-LP
TUC-60-LP
TUC-67
TUC-67D-2
TUC-67D-4
TUC-67HD
TUC-GAL-48
TUC-GAL-48-2
TWT-36
TWT-36LP
TWT-44
TWT-44D-2
TWT-44HD
TWT-48
TWT-48D-2
TWT-48D-4
TWT-48D-4-LP
TWT-48G
TWT-48-LP
TWT-60
TWT-60-32
TWT-60-32D-2
TWT-60-32HD
TWT-60D-2
TWT-60D-2-LP
TWT-60D-4
TWT-60D-4-LP
TWT-60G
TWT-60LP
TWT-67
TWT-67D-2
TWT-67D-4
TWT-67HD
Customer Q&A
Customer Reviews
5 out of 5 stars from 1 reviews
Ruben K. - Aug 15, 2019
Just the thing I needed to accomplish the job. It works great and solved the problem. Delivery time was fantastic