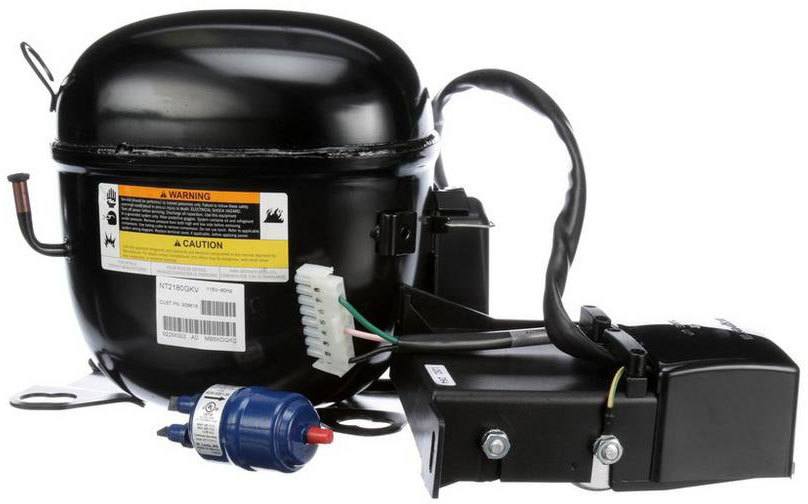 True 939618
115V Compressor
Options and Accessories
Machine serial # verification (optional, but recommended)
Product Overview
COMP, NT2180GKV PREWIRED 115V
INCLUDES:
940949 POWER PACK (CONTAINS BELOW MATERIALS
949687 RELAY
941873 START CAPACITOR
950823 RUN OVERLOAD
966924 INSTRUCTIONS
NOTE: USE AFTER 8/10/04 OR APPROXIMATE SERIAL NO. 1-3922135 :. REPLACES THE 842402 T2180GK USED BETWEEN 8/10/04 AND 11/28/12 START USING 939618 AFTER 11/28/12 PRODUCTION DATE OR SER. NO. 1-7616017 (941200 PURCHASES SEPARATELY)
Product Brand

View more from True
Specifications
Details
Weight
38.56 Pounds
Product Condition
New
Compatible Products
Models numbers shown are for reference only, may not be listed, may vary by serial number and subject to change without notice. Please contact us to confirm the proper item to be used with your model.
GDM-23F
GDM-23F-2
GDM-26F
GDM-26F-2
GDM-49DT
T-23F-1-G-1
T-23FG
T-23FG-2
T-35F
T-49DT-G
T-49F
T-49F-4
T-49FZ
TA1F-1G
TA1-FPT-1S-1S
TA1-FPT-2HS-2HS
TA1FRI-1S
TG1F-1G
TG1-F-1HG/1HS
TG1-FPT-1S-1S
TG1FRI-1S
TM-52F
TM-52F-4
TR1F-1G
TR1-F-2HG
TR1-FPT-1S-1S
TR1FRI-1S
TS-23FG
TS-35F
TS-49DT-G
TS-49F
TS-49F-4
TUC-67F
TUC-67F-HD
TUC-93F
TUC-93F-HD
TWT-67F
TWT-67F-HD
TWT-93F
TWT-93F-HD
Customer Reviews