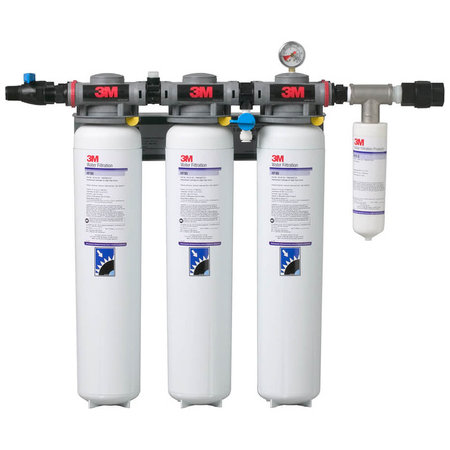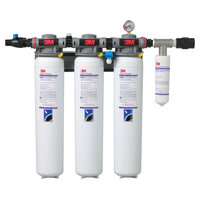 3M Water Filtration DP390, Dual Port Manifold Water Filter System
Recommended for this item
3M Water Filtration DP390 Overview
Multi-Equipment Water Filtration System Details:
You don't want anything bad getting into that water of yours, so you're going to have to make sure that you remember that you are going to be able to control all that. A filtering system like the 3M Water Filtration DP390 will give you that support that you're looking for and it'll be all that you're hoping for as well. Your various kinds of equipment will be able to benefit from this unit for sure. It'll be perfectly in place to provide the protection that you're looking for for the workings of the equipment, and it's going to offer the right kind of water quality, too.
Working just as you want and need it too, the 3M Water Filtration DP390 is designed to give you the best of both worlds especially when it comes to coffee, or a clear cup of ice and water. It's going to provide extra water sanitation and clear quality too, so that you won't have to worry about it the same way anymore.
The 3M Water Filtration DP390 dual port water filtration system helps provide consistent high quality water for the multiple applications of cold beverages, ice and coffee at a combined flow rate of up to 15 gpm (56.8 lpm). Two separate streams exit the manifold. Both streams have reduced sediment and chlorine taste and odor. One stream has added scale inhibition media from a dedicated cartridge to help reduce the ability of calcium and magnesium to precipitate as hard scale on the evaporator plates of an ice machine and/or the heating coils of a coffee brewer. The second stream supplies cold beverage dispensers and includes no added scale inhibitor.
Features:
Combine chlorine taste and odor reduction with cyst, bacteria and sediment reduction to 0.2 micron.
One system with dual outlet connections simultaneously supplies cold beverage dispensers and ice machines/coffee brewers.
Up to 15 gpm (56.8 lpm) total flow of water especially treated for consistent great tasting cold beverages, clearer and consistent ice and the perfect cup of coffee or tea.
Revolutionary Integrated Membrane Pre-Activated Carbon Technology ("IMPACT") dual-zone media cartridge construction combines a membrane in series with premium activated carbon to provide superior throughput and cartridge life.
Reduction of up to 99.99% of common water-borne heterotrophic bacteria by membrane filtration as tested by 3M Purification (HF90 replacement cartridge).
NSF and/or FDA CFR-21 compliant materials.
Built-in bacteria inhibitor intended to reduce fouling of media (HF90 replacement cartridge).
Reduction of scale build-up on evaporator plates and heating coils from a controlled forced-feed orifice addition of scale inhibitor, as tested by 3M Purification.
Sanitary Quick Change (SQC) encapsulated cartridge design allows for fast and easy cartridge change-outs with a 1/4 turn.
3/4" NPT horizontal inlet and outlet ports allow direct or easily adaptable connections to existing plumbing lines.
Expansion kit available to serve higher capacities and flow rates.
Auxiliary inlet gauge port allows optional monitoring of differential water pressure.
Manifold includes outlet check valves and vent valve.
Product Brand
Certifications

DP390 Resources
3M Water Filtration DP390 Specifications
OEM
OEM Numbers
DP390, 5624102, 70020228402, Cuno DP390
Details
Category
Filter Systems
Filter Type
Scale
Filter Type
Bacteria / Viruses
Filter Type
Sediment
Filter Type
Chlorine
Filter Type
Taste
Filter Type
Cyst
Flow Rate
15 GPM
Includes
(1) DP390 Cartpak ((3)HF90 & HF8-S)
Micron Rating
0.2
NSF Listed
Yes
Style
Sanitary Quick Change
Water Capacity
162,000 Gallons
Water Filter Application
Ice Machines
Water Filter Application
Cold Beverage Equipment
Water Filter Application
Espresso, Coffee, & Tea Brewers
Weight
31 Pounds
Product Condition
New
Customer Reviews
Be the first to review this item!