3M Water Filtration Systems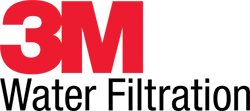 3M Water Filters (formerly Cuno Water Filters) are the food and beverage industry's choice in commercial water filtration systems and a GoFoodservice customer favorite. GoFoodservice offers an extensive selection of these 3M water filter systems and replacement 3M filter cartridges for a variety of water-using appliances. This includes water filters for ice machines, coffee makers, cold beverage equipment & more.
The 3M™ Water Filter is designed to remove harmful sediments and chemicals from water sources, resulting in lower wear on appliances and better-tasting water. And without a filter, it is possible that sediments, bacteria, and unpleasant tastes can end up in a customer's end product. This can be especially troublesome for our buyers in the food and beverage industry. Adding a 3M Water Filter system or changing your 3M Water Filter Cartridge can give added peace of mind that you are working to provide a better product for your customer - whether it's cleaner ice, a tastier beverage, or a safer product.
Design and Benefits of a 3M™ Water Filter System
3M's (Cuno) Water Filter Systems work in compliance with FDA regulations to remove bacteria, odors, and unnecessary chemicals from water, making them optimal for commercial use. For food service workers, this means better quality water for cooking, drinking, and sanitation. And for water-using appliances, a 3M water filter system can increase the overall lifespan while improving product quality. 3M Filters are available for a variety of hot and cold appliances, including espresso machines, ice makers, steamers, and more.
Select 3M Water Filter Systems use a built-in scale inhibitor to help combat scale deposits and other forms of corrosion within pipes and appliances. There are also select systems that offer trouble-free 3M replacement cartridge change-outs via their valve-in-head design feature. These filters are easy to use, install, and maintain - ultimately making water sanitation an effortless process for your food or beverage business.
3M™ (Cuno) Water Filter Cartridge Replacements
GoFoodservice offers a large selection of replacement 3M Filter Cartridges for a variety of 3M and Cuno Water Filter Systems. This includes cartridges for ice makers, coffee makers, under-sink systems, and more. These cartridges are ready to be changed out when their use exceeds the recommended product lifetime, the specified number of gallons, or is no longer functioning as it should. The 3M Water Filter Cartridges are easy to replace, and once changed, will effectively return treating the water coming through your water-using appliances.
Why Choose GoFoodservice as Your 3M™ Water Filter Supplier
GoFoodservice prides itself on being the food and beverage industry's top choice for 3M Water Filters and Cartridges. We offer a wide selection, low prices, and provide a team of experts that will make sure you receive the right equipment the first time. If you have any questions about finding the right 3M Cartridge or System for your commercial appliances or business, please contact us.
3M Water Filtration Best Sellers
3M Water Filtration Categories
Helpful Resources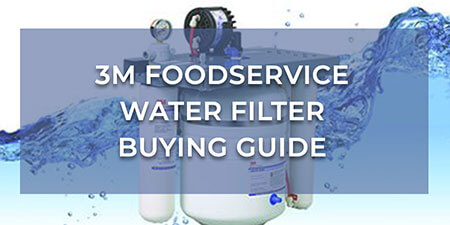 3M Foodservice Water Filter Buying Guide