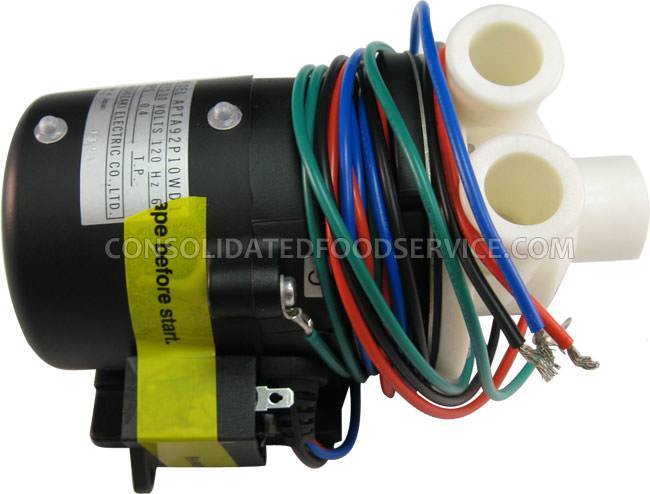 Hoshizaki PA0613, Water Pump Motor Assembly for Ice Machine
Hoshizaki PA0613 Overview
Hoshizaki Water Pump
Includes: Capacitor
Please see specs section for equipment and/or serial numbers this part works with

* Special Order Item
Product Brand
Hoshizaki PA0613 Specifications
OEM
OEM Numbers
PA0613, S-0613, 321444A01, 321444A02, 3A2638A03, HS-0176
Details
Compatible Products
Models numbers shown are for reference only, may not be listed, may vary by serial number and subject to change without notice. Please contact us to confirm the proper item to be used with your model.
KM-320MAH
KM-320MWH
KM-500MAE
KM-500MAF
KM-500MAH
KM-500MAH-E
KM-500MRE
KM-500MRF
KM-500MRH
KM-500MWE
KM-500MWF
KM-500MWH
KM-501MAH
KM-501MRH
KM-501MWH
KM-515MAH
KM-515MRH
KM-515MWH
KM-600M_H
KM-630MAE
KM-630MAF
KM-630MAH
KM-630MRE
KM-630MRF
KM-630MRH
KM-630MWE
KM-630MWF
KM-630MWH
KM-650MAH
KM-650MRH
KM-650MWH
KM-800MAE
KM-800MRE
KM-800MWE
KM-900MAF
KM-900MAH
KM-900MRF
KM-900MRH
KM-900MRH3
KM-900MWF
KM-900MWH
KM-901MAH
KM-901MRH
KM-901MWH
Frequently bought together
Customer Q&A
Customer Reviews
5 out of 5 stars from 1 reviews
Robert B. - Jun 10, 2016
perfect match except for wiring hook up. we have a plug in at end of wiring. Other than that they are perfect.