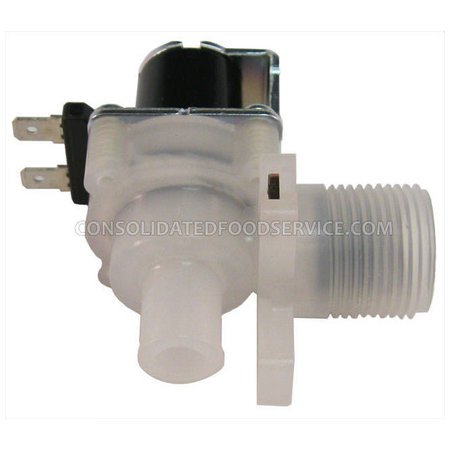 Hoshizaki 3U0111-02, Water Inlet Valve for Ice Machine
Hoshizaki 3U0111-02 Overview
Hoshizaki Water Valve
Please see specs section for equipment and/or serial numbers this part works with

Product Brand
Hoshizaki 3U0111-02 Specifications
Details
Compatible Products
Models numbers shown are for reference only, may not be listed, may vary by serial number and subject to change without notice. Please contact us to confirm the proper item to be used with your model.
KM-800MAE
KM-800MRE
KM-800MWE
KM-900MAH
KM-900MRH
KM-900MRH3
KM-900MWH
KM-1340MAH
KM-1340MRH
KM-1340MWH
KM-1601MRH
KM-1601MRH3
KM-1601SRH
KM-1601SRH3
KM-1601SWH
KM-1601SWH3
KMS-1230MLH
Customer Reviews
5 out of 5 stars from 1 reviews
Albert B. - Sep 25, 2016
Arrived quickly, worked beautifully, form and fit replacement, still working. Can't ask for more even without considering the great price.