Commercial Blender Buying Guide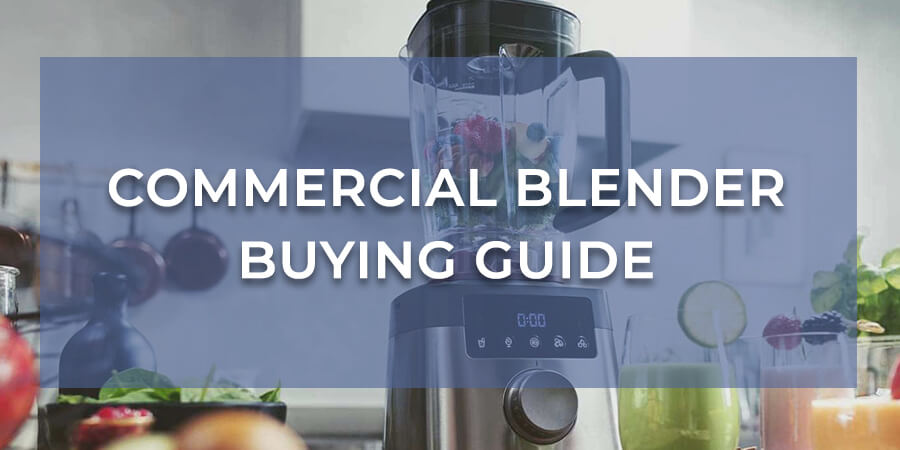 As the owner of a juice or a coffee shop, you need to ensure that you purchase the right tools to help your business succeed. The blender that you have at home might not be able to handle the workload – and if you choose poorly, the chances are that it might actually slow down the process.
There are many options for you to choose from, going from handheld to full-fledged countertop blenders. Depending on your work environment as well as your preferences, some commercial blenders may be more suitable for you than others.
1. What Is a Commercial Blender?
A blender, also known as a liquidizer or juicer, is a tool that turns certain foods into purées or liquids. These blenders have a large cup placed on an electric motor base, featuring rotating blades that can liquefy the ingredients.
Some of these blades are even strong enough to cut down the ice and turn it into an almost liquid slush. This is perfect for creating smoothies or juices since it mixes everything evenly.
2. Features to Consider
Each blender is different, so before buying one, you may want to consider different features. Some of them were made for soups, others for smoothies; some have a small jar, others can feed an army. Depending on these features, certain blenders may or may not be the right choice for you.
The Blender Use
The commercial blender that you require will be entirely dependent on the environment that you plan on using the blender in. For instance, if you'll be making smoothies all day in your shop, you will require a completely different unit than a blender you use for a few margaritas.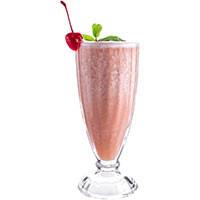 First things first, keep in mind your business: what are the types of foods that you want to use the blender for? Do you want to make creamy soups with it, or is your goal to make delicious smoothies?
After that, think about how often you will be using the blender. For example, some blenders have a weaker motor design for light use – while others were equipped with heavy-duty motors that can handle long-term use.
Here's how you should choose a blender:
1/2 HP for Lightweight use, about 50 servings a day
1 - 1 1/2 HP for Medium use, around 75 servings a day
2 HP for Medium to heavy-duty use, around 75 to 100 servings a day
2 1/2 HP for Heavy duty use, going past 100 servings a day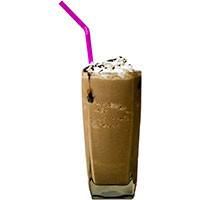 For example, with a 3.8 HP, 1800 direct drive motor, the Blendtec Connoisseur 825 and the Blendtec Stealth 885 were meant for heavy-duty use and a multitude of purposes. These are the kinds of blenders that you can use for soups and smoothies since you can choose between the variable speeds. Plus, you can use them without any issues every day, since they can stand more than 150 blends per day.
Some blenders such as the Blendtec EZ 600 are equipped with programmable controls or timers. This way, you may go around with your business and the blender will automatically stop mixing when it has finished. This is a good option if you work in a high-volume kitchen and you need to be in several places at the same time.
Choosing the Jar
Each blender has its own type of jar. They all have their common points – but at the same time, they have their differences. So, depending on your preferences, here are the factors that you might want to keep in mind when it comes to the jar:
Material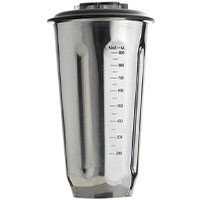 What are you looking for in a blender jar? Do you want it to be made from stainless steel or does polycarbonate suit your preferences more? Depending on how often you plan to use the blender, some materials may be more durable than others.
Stainless steel is easy to clean, durable, and may handle foods of all temperatures – but at the same time, it is not transparent like other jars are. Polycarbonate is practically unbreakable, so it can handle abuse – but since it contains BPA, you might not want to use it for hot foods.
On the other hand, we have glass and copolyester. The latter is a good choice if you want to deal with different temperatures – but also want to see what's going on in the blender.
Capacity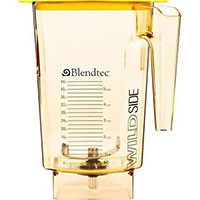 If you're only planning on making one serving at a time, then you may want to buy a small capacity blender. A blender capacity of around 48 ounces, is just enough for you to prepare the occasional smoothie or cream soup. Plus, if you find one made from stainless steel, it is also a very durable choice.
On the other hand, if you have a larger client line that demands a higher amount of a certain blend, then you may want a blender with a higher jar capacity.
Finding a blender jar that holds 95-ounces can fit a decent amount of blend-able food. Sure, there are jars that can blend as much as 300 ounces – but when you have a medium-sized business, for example, it's likely you won't need such a big blender.
Handles
Some blenders have handles so that you can carry and lift it much easier. However, the narrower blenders may not have handles. They may have been removed to make the unit more compact or to promote easy washing.
Stackable
If you're in a business that requires more than one blender, you might want to look into jars that are stackable. This will save you a lot of precious storage space.
Graduation
Some blenders have measurements so that you can measure the ingredients in a jar. This is a good option for following recipes closely and measuring accurately.
Controls
Depending on the blender, there are several control types for you to choose from: programmable, electronic, paddle, and/or toggle. Each of these control options come with their own advantages and drawbacks.
Paddle/Toggle: The simplest version of blender controls, perfect for blending when you don't necessarily need precise control. They are easy to use and affordable, but they usually have limited abilities.
Electronic: If you need more control over the blend, such as timers or different power levels, these are the way to go. They usually have a multitude of features, but they are also more expensive by nature.
Programmable: A programmable blender can be fairly useful in an environment where the same recipe is made multiple times throughout the day. The power levels and times may be saved for future use. They are more time-efficient, but at the same time, they are also the most expensive of the batch.
Make the choice wisely depending on your work environment. For example, the Blendtec Chef 600 is a suitable electronic option for those that require an average amount of control. You have three speeds to choose from, as well as a decent amount of blending capacity.
Noise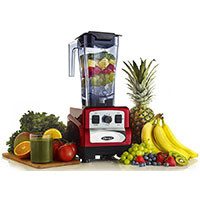 When you are buying a blender for your establishment, the chances are that you won't want to scare your clients away each time you receive an order for a smoothie. To make sure that the noise stays down, you may want to go for a blender that features sound enclosing.
This system involves a polycarbonate shield that goes around your blender. This may reduce the ease of access to the unit, but if the sound is an issue for your business, then you might want to consider a unit with noise reduction.
Some models have a noise-reducing feature, making it a good choice for those who want to keep their establishment silent. Furthermore, using a blender that has a 3HP motor and variable speed option, it is not only a well-controlled unit, but it is also one that you could use heavily on a daily basis.
Maintenance and Cleaning
You probably don't want to spend the rest of your day washing a piece of equipment that is a hassle to get cleaned up. To make things easier for yourself, you might want to look into units that have removable shafts, removable blade assemblies, and removable pads.
This way, you won't have to spend the day washing the entire unit. All you have to do is remove the parts and get done with the business.
3. Final Thoughts
In the end, the best commercial blender is the one that suits your business the best. If you only make a few smoothies every now and again, a small blender will be all you need. On the other hand, if you tend to make more orders that require a blender, a heavy-duty one may be a more suitable choice.
Before buying a blender, consider all the factors: your work environment, your clients – even how busy you will be during the day. It's no use overpaying for a programmable blender if you have the time, but it also doesn't hurt paying a couple of extra bucks for a unit that will save you time. Choose wisely, and happy blending!
Share This!