Cheesecake Factory Copycat Recipes (Infographic)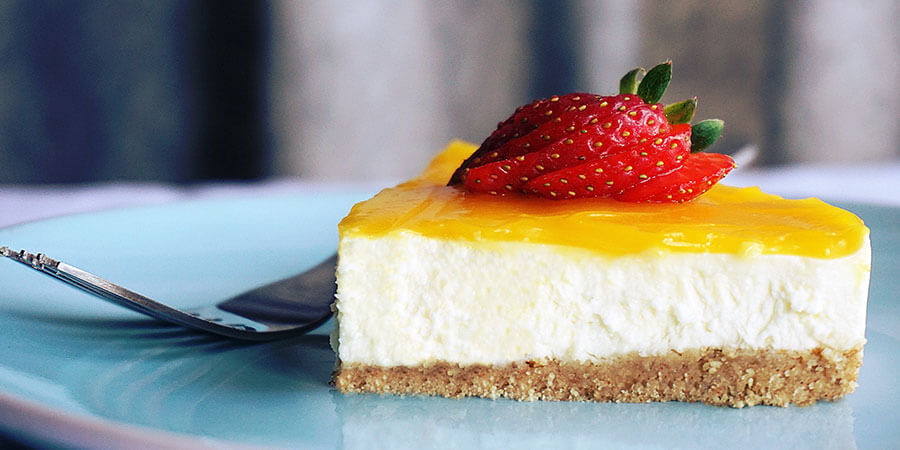 When you think of cheesecake, what's the first company that pops into mind? Cheesecake Factory, right? Their delicious, creamy desserts are what helped build their restaurant empire. But what if you don't want to shell out the big bucks, or what if the closest Cheesecake Factory is 300 miles away?
You may want to impress your friends with your dessert-making skills or just have the satisfaction of making from scratch goodness. Well, we've got you covered with the essential recipes for several of the Factory's most popular cheesecakes. Let's dive into these sweet, tasty cheesecakes, shall we?
Oreo Cheesecake
If childhood memories and decadence had a baby, it would be this cheesecake. While we'll leave you to follow the handy infographic for our other recipes, we just had to cover this decadent cheesecake in depth.
You'll need 25 Oreo cookies finely chopped to make the crust. If you're fancy and you have a food processor, the task is pretty easy. If you don't, throw the cookies into a large freezer bag and roll over them with a rolling pin until they're crushed but not powdered. Set 1 1/2 pounds of cream cheese on the counter because you'll need it to be room temperature after you finish making the crust.
Add 2 Tablespoons of melted butter to your crushed Oreos, and firmly press them into the bottom and sides of a 9" pie pan. If you have trouble with them sticking to the pie pan, put your cookie/butter mixture in the fridge for a few minutes to firm it up.
Next, we'll make the filling by beating the room temperature cream cheese with a mixer on low until it's fluffy. Slowly add 1 Cup of sugar while you continue beating the mixture. Keep beating the mixture as you add one egg at a time, 5 eggs in total. Next, add 1/4 tsp. salt, 2 tsp. vanilla, and 1/4 C. flour. Beat the mixture until it's silky smooth. Add 8 ounces of sour cream and beat.
Stop beating and add 5 coarsely chopped Oreo cookies (chopping them with a butter knife on a cutting board works great). Pour the mixture into the pie pan and top with 10 coarsely chopped Oreo cookies (again with the cutting board, I know). Bake the cake on the top rack of a preheated oven at 325 degrees F for one hour and 15 minutes. Allow to cool, and be sure to get a slice before everyone in your house demolishes it. I'm serious. This cake will disappear. Enjoy.
Chocolate Chip Cookie Dough Cheesecake
This one goes out to anyone whose ever eaten a roll of cookie dough. If you love the chocolatey goodness of cookie dough and the creamy smooth satisfaction of cheesecake, then this is the cake for you. Everything you need to know is covered in our helpful infographic, and this cheesecake is perfect for taking over to family gatherings on holidays. If you want to get extra snazzy, check out our catering tips for the holidays to do it up in style.
Vanilla Bean Cheesecake
It's the white chocolate mousse that really makes this cheesecake. The vanilla flavor is rich, pairing nicely with the white chocolate. While the recipe doesn't call for it, we like to top this cheesecake with fresh sliced strawberries and serve with a side of vanilla ice cream.
Key Lime Cheesecake
Traditional graham cracker crust meets a party in your mouth with this key lime cheesecake. You will need a stand mixer for this recipe to save your arm.
If you've never worked with egg whites, here's the trick:
Crack the egg and keep the yolk in one half of the eggshell, pouring the whites into a bowl. Pour the yolk back and forth into the eggshell halves while the white escapes over the edges into your bowl. When you have nothing but a yolk left, you've successfully separated the egg whites. Follow the recipe in the infographic and enjoy your cheesecake!
White Chocolate Raspberry Truffle Cheesecake
We saved the best for last. This cheesecake has everything we love about the Cheesecake Factory's delectable yummies; chocolatey crust, fruit filling, and smooth white chocolate cream cheese. This recipe is a little more work than some of the others, but we think the mouth-watering goodness is worth it!
We know you're sure to find a favorite cheesecake recipe you'll be passing down for generations. Feel free to print this post for an easy reference. If you find yourself struggling to clean your pots and pans when the cooking is over, check out our professional cookware cleaning tips to get your pots and pans looking new. Happy eating!

Share This!