Holiday Catering Tips for Christmas and New Years Eve Parties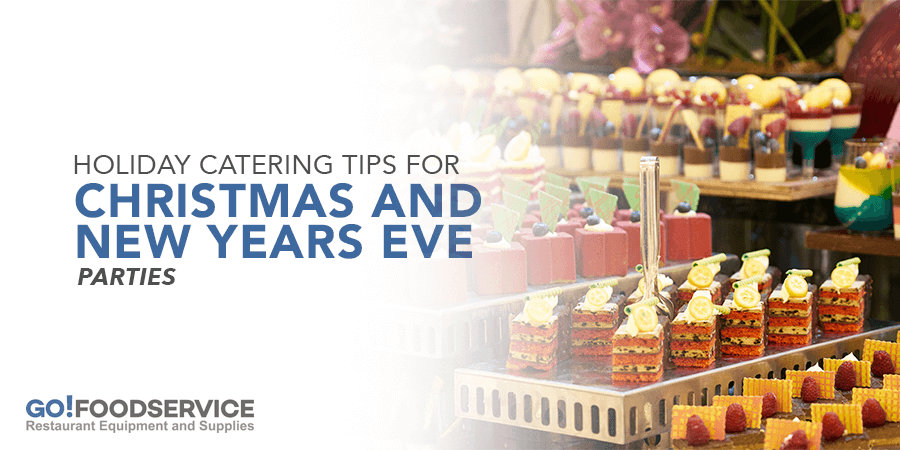 With the Holiday Season fully in progress, your catering company is likely being peppered with bookings. Maybe you're a young company and this is one of your first seasons or you might be an old hand at this. Whatever the case may be, these tips can help you have the smoothest catering booking ever.
Confirm the Details
Have you ever had a doctor's appointment where you show up on time - early even - yet you end up waiting for a long time before you actually see the doctor simply because they aren't on schedule? It's a frustrating experience for anyone and it's a similar frustration for your clients when you aren't on the schedule. When you make the booking, be sure to be clear of the basic details: the date, time, location, and the number of guests. At least a week ahead of time, call and confirm the booking and the details. Then, on the day of the event, be sure that you are on time, ready to work, and provide the best service with no miscommunications.
Be Professional
Whether you are a solo operation or you have a dozen employees at each event you cater to, professionalism is important. If you do have employees, consider reviewing professionalism with them and address any concerns head-on and quickly. Your professionalism will gain you a solid reputation as the premier catering company in the area.
Offer a Unique Menu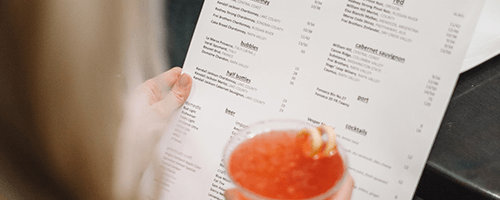 No matter where you go in the world, there are certain restaurants - the one with the arches, for example - that have certain items you can count on. There is some amount of comfort in that security. But how fun is it to see something new? The same is true for your clients - they want to see something new! There are some dishes that every catering company has a version of, but why not try something a little unique? Double-check with your client when you confirm the booking by reviewing the menu with them and have a back-up in case they decide they aren't in favor of your unique idea. But don't forget it! You may be able to add that unique dish at your next event.
Check for Special Diet Requests
Nothing is worse for someone with dietary restrictions than going to a catered event and realizing there's literally nothing that you can eat. Ideally, your client should have asked their guests about any dietary restrictions. Make sure that you confirm these with your client so that every guest feels accommodated and no one goes hungry.
Try Offering Extras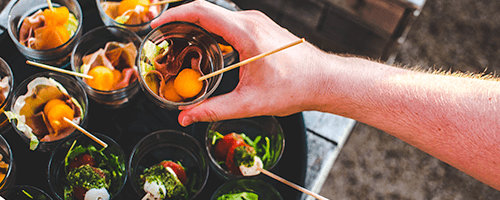 Yes, your specialty is food. That's why you're a catering company! But one way to bring in some extra revenue and mix it up a little is to start offering extras. Typically, when a person has an event catered, they are also trying to coordinate and manage decorations, table settings, music, and clean up at the end of the party, as well. By making your company a one-stop-shop for all party needs, you can make a little extra money and have fun doing it. Consider adding some of these services. Even something as simple as disposables for leftovers for your client and tabletop supplies can really make a difference. One of the easiest ones to add is trash cleanup at the end of the party. It doesn't require you to purchase any additional restaurant supplies, you just simply leave a couple of employees there to help with the end-of-party cleanup.
Follow Up After The Party
The day after the party, take a few minutes to give your client a call and see how you and your team did. The best-case scenario is a client raving about how great you were. At worst, you'll find out ways that you and your team can improve for the next party you cater to. It can provide you with valuable insight into how you're doing as a company, which can be improved, and what your next innovation should be.
Get Reviews
When you are at the event, it can feel like a madhouse. You work hard to keep it all under control and to make the host look good. Of course, you want a review from them, but don't forget about the guests at the party! Have some business cards available for guests to save and on those, include a place they can go to leave you a review. As an attendee of the party, they will offer great insights into the kind of experience you provided and the food you made. Plus, you may find your next client in the mix!
Offer Different Days and Last Minute Rates
Many parties are held on Friday or Saturday nights. To boost your business on the rest of the days of the week, try offering discounted rates or specials when clients book those lesser-used days. Even if it only gets you one more booking, it will still increase your revenue. You might also want to try offering last-minute rates for those who procrastinated their party planning. Add an additional percentage to the rate you would normally charge, but be sure you can deliver as promised.
Make Things Mini
People want a party catered because they don't want their guests to be hungry. But at a party, oftentimes there won't be a sit-down dinner. Instead, there will be people walking around and chatting or socializing. To make it easier on your client's guests, try miniaturizing your signature dishes into finger food. Provide the same amount of food, but make it into a bite-sized menu that won't require guests to juggle a huge plate. With the right smallwares, you can easily craft delicious miniature versions of your dishes that guests and clients will love.
Keep It Simple
It's easy to overcommit. You have grand ideas about lavish ways to make each party the best party the client has ever seen. Better than having a flashy presentation with no substance - or worse, bad food - is to keep it simple. Even if you make something that seems like it isn't that exciting, if it's delicious, the guests will talk about it forever. Take a turkey, for example. It's a common holiday dish and can easily veer into the dry and bland territory. But if you make a turkey dish with the most succulent, moist, tasty turkey the guests have ever seen, you will become the ruler against which all other turkey dishes in their life are measured.
Overestimate for Your Supplies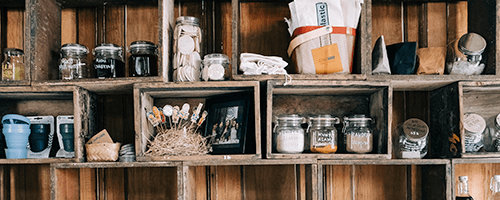 Nothing is worse at a party than running out of food, especially if you haven't had the chance to eat. The guests don't want to go hungry and the client would be mortified if you ran out of things before everyone was able to enjoy it. To prevent this, always overestimate supplies. It's better to make more than you need and have leftovers but a room of happy guests than hungry guests and an angry client. You should also make sure that you have the proper equipment to make the best food possible. Never skimp on your equipment. Buy the professional-grade equipment that will help you take your catering business to the next level.
Have A Game Plan
When a professional athletic team goes out onto the field, they have a plan. They know the plays they will run and exactly where each member of the team will be at any given moment. You should have the same level of planning in your catering business. You need to know where every single person on your team is, what they're doing, and what's happening next at any given moment. Take the time for each event to sit down and plan minute-by-minute how the night should go. This will keep you from running into any surprises that could have been prevented and will help you feel more prepared to handle the surprises that can't be prevented.
Comments
Best blog! Thank you for your very informative post.

These tips work well for the catering business as there is a basic need to adopt in the catering business is the time we have to be in time and it is better to double check the list of the details as to avoid the problems in the last time and just visit the location once before party and cross check the menu deatils as the food prtesentaion is one of the most important tips in the catering tips so everything goes well at the time on the occassion.

These are really useful tips to finding a perfect catering service provider for your Christmas. Nice blog!

These are the really useful idea to find better catering event services.

This is great post with the valuable source. It is very informative with all readers. Even the Tampa Food Truck Fabrication offers the services of the catering in the Tampa and the Orlando Area. We provide the services of the dance floor, lightning and chair rental with the catering services. It can provide you all the services at one time.

That is a really good idea to have something that offers beyond a typical restaurant fare. If I were going to a New Years Eve party, then I would want to have some good catering. That would be a very important part for me since I love food.

This is very informative things. Very thankful for sharing this post.

Informative, if short! More info! :D Also, it's probably "vegetarian," rather than "veterinarian," but I understand about how spell checkers can be sometimes. :)

Hi Nancy! We really appreciate the feedback and we're so glad you caught that typo. We're also going to look into enhancing the article due to your request. Thanks again and we hope you have an amazing Christmas and New Year this year!

My sister wants to have a nice engagement party soon. She wants to get some catering for it sometime. It is nice to know that I should look at reviews of caters. She loves Italian food so I should look into someone who has good reviews for that.
Share This!