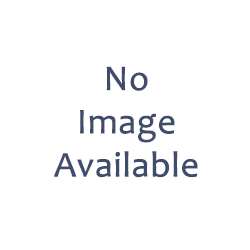 Hoshizaki 435490-01
Float Switch for Ice Machine
Product Overview
Hoshizaki 435490-01 Float Switch

When the float switch for your Hoshizaki ice maker is not working properly, it can cause the ice maker to not turn on or to freeze up the evaporator. GoFoodservice can assist you in getting the right Hoshizaki OEM float switch for your model. We carry Hoshizaki water pumps, compressors, water valves, thermostats and much more. Call today!

Please see specs section for equipment and/or serial numbers this part works with.

Product Brand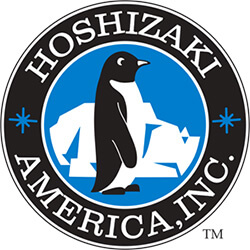 View more from Hoshizaki
Specifications
OEM
OEM Numbers
435490-01, 417220-01
Details
Compatible Products
Models numbers shown are for reference only, may not be listed, may vary by serial number and subject to change without notice. Please contact us to confirm the proper item to be used with your model.
C-100BAF
C-100BAF-AD
C-100BAF-ADDS
C-100BAF-DS
DCM-120FE
DCM-240BAF
DCM-270BAH
DCM-270BAH-OS
DCM-300BAH
DCM-300BAH-OS
DCM-500BAH
DCM-500BAH-OS
DCM-500BWH
DCM-500BWH-OS
DCM-700BAE
DCM-700BWE
DCM-750BAF
DCM-750BWF
DCM-751BAH
DCM-751BAH-OS
DCM-751BWH
DCM-751BWH-OS
DT-400BAH-OS
F-250BAE
F-300BAF
F-330BAH
F-330BAH-C
F-450MAF
F-450MAF-C
F-450MAH
F-450MAH-C
F-500BAF
F-500BAF-C
F-800MAF
F-800MAF-C
F-800MAH
F-800MAH-C
F-800MWF
F-800MWF-C
F-800MWH
F-800MWH-C
F-801MAH
F-801MAH-C
F-801MWH
F-801MWH-C
F-1000MAE
F-1000MAE-C
F-1000MRE
F-1000MRE-C
F-1000MWE
F-1000MWE-C
F-1001MAF
F-1001MAF-C
F-1001MAH
F-1001MAH-22C
F-1001MAH-C
F-1001MLF
F-1001MLF-C
F-1001MLH
F-1001MLH-C
F-1001MRF-C
F-1001MRH
F-1001MRH-C
F-1001MWF
F-1001MWF-C
F-1001MWH
F-1001MWH-C
F-1500MAH
F-1500MAH-C
F-1500MRH
F-1500MRH-C
F-1500MWH
F-1500MWH-C
F-2000MLH
F-2000MRH
F-2000MRH-C
F-2000MRH3
F-2000MWH
FD-1001MAH
FD-1001MAH-C
FD-1001MRH-C
FS-1001MLH
FS-1001MLH-C
FS-1022MLH-C
FS-1500MLH-C
Customer Reviews