Tortilla Grills & Presses
Browse through our selection of commercial tortilla presses & commercial tortilla grills!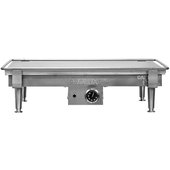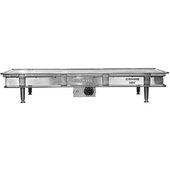 Nothing brings the feel and aroma of authentic Mexican food than freshly made tortillas, and GoFoodservice has the tortilla grills and tortilla presses you need to bring this feeling to your restaurant or business establishment. Our top-quality products make it easy and simple to churn out consistent and delicious corn or wheat tortillas to go with any traditional Mexican fare! Serve up spicy enchiladas or irresistible tacos infused with that homemade comfort that only fresh tortillas can create. We carry the best quality products on the market from top name brands such as Proluxe, and we guarantee the most competitive rates! Come browse our selection of tortilla grills and tortilla presses, as well as rolling tortilla warmers, and upgrade your business operations today! Gain that valuable edge over your competition and produce your own delicious tortillas at a fraction of the retail cost! Whether you're running a restaurant, a catering service, a food truck, or any other hospitality service, GoFoodservice is your one-stop-shop for all commercial kitchen equipment and kitchen tools.