Restaurant Furniture
Create a warm, inviting atmosphere with restaurant furniture from top rated commercial furniture brands. Browse our extensive line of furniture to furnish your space!
Restaurant Seating
From traditional chairs and booths to bar stools, you'll find the perfect seating options. Shop seating in hundreds of styles and materials to match the decor of your establishment while offering a comfortable place for customers to relax.
Shop 4 categories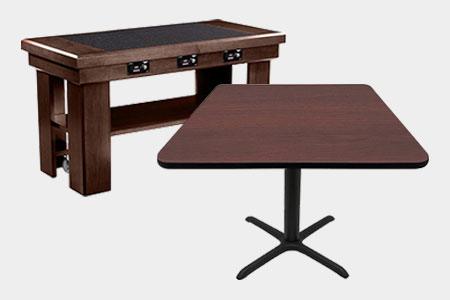 Restaurant Tables
Find everything you need to furnish your dining area with table tops and bases from top restaurant furniture brands. From stylish granite to wood in a variety of shapes and sizes, you can be sure to find tables to fit your aesthetic.
Shop 6 categories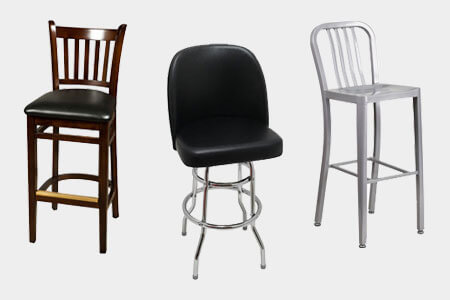 Restaurant Bar Seating
Choose the perfect seating for your bar from our selection of bar stools. A large variety of styles and finishes will match your design perfectly.
Shop 2 categories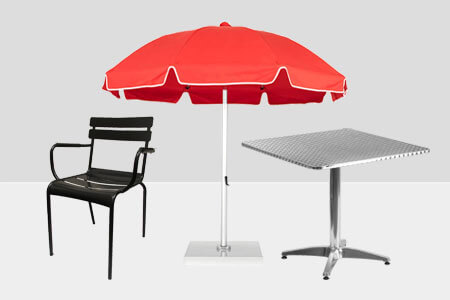 Outdoor Restaurant Furniture
Extend your atmosphere outdoors and create a unique dining experience with our restaurant patio furniture. Find tables and chairs, umbrellas, and more meant to withstand the ever-changing elements of the outdoors.
Shop 10 categories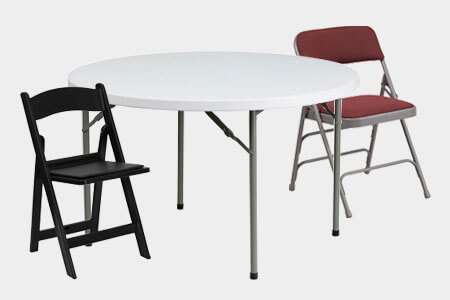 Folding Tables & Chairs
Take a look at our selection of folding chairs and tables for all the furniture you need for conferences, special events, and more!
Shop 2 categories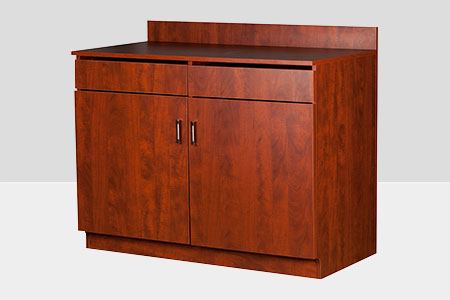 Host Stations & Wait Stations
Welcome guests to your establishment in style with our many host and wait station options.
Shop 1 category
Brands We Carry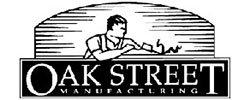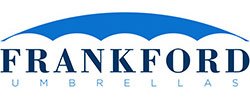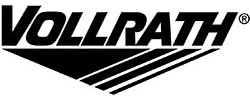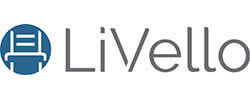 Restaurant Furniture at Wholesale Prices
Impress your guests with comfortable and stylish restaurant furniture for both indoor and outdoor usage. No restaurant setting is complete without a cohesive set of restaurant furniture that's not only functional but also true to your style. Our vast selection of restaurant patio furniture is built to withstand the constantly changing weather while our indoor restaurant tables and chairs options give you plenty of variety to match your unique vibe. Find everything you need to give your customers the best first impression by choosing a restaurant furniture supplier like GoFoodservice. Contact us today to find the perfect furniture for your space.