Spice Grinders
Browse through our selection of commercial spice grinders!
Capacity
Depth
Height
Wattage
Width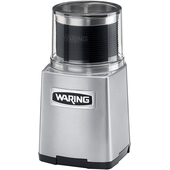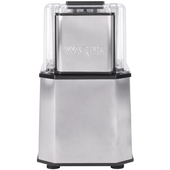 Offer your customers the great taste of freshly ground spices with our spice grinders. We carry a variety of power configurations and sizes, as well as accessories. At GoFoodservice, we strive to offer the most competitive prices from top-quality brands. Check out our selection today!
Add a bit of spice to your menu with our durable commercial spice grinders! Whether you're running a restaurant, a café, or any other hospitality establishment, GoFoodservice has the commercial spice grinders to make creating serious flavor profiles a serious breeze. With 1.5-cup and 3-cup volume options, creating your very own secret spice blend has never been easier!
Come browse our full selection of commercial spice grinders from Waring, a top name brand in the industry. We guarantee the highest quality products for the most competitive rates on the market! See the difference our quality, commercial spice grinders can make for your production process. You'll not only save time and effort but also improve your recipes with the irresistible flavors of freshly ground spices. Perfect for savory menu items and deserts alike, commercial spice grinders are the real secret ingredients behind a full list of delicious menu items. Whether you're serving up exotic fare or classic recipes, look no further than GoFoodservice for your one-stop-shop on all your commercial kitchen equipment!