Reusable Plastic Bowls
Browse our selection of reusable plastic bowls & reusable resin bowls!
Brand
Color
Length (Inches - Left to Right)
Shape
Size
Width (Inches - Front to Back)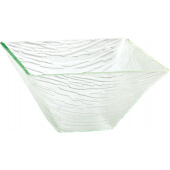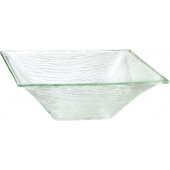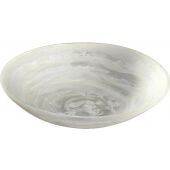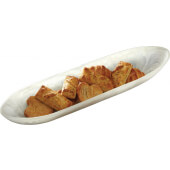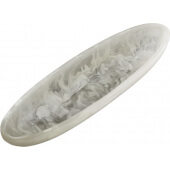 As a commercial kitchen, you know that preparing the food is only part of the process. You also need to serve it! Turn to GoFoodservice for a full range of long-lasting, commercial-grade reusable plastic bowls. Plastic and resin bowls offer visually appealing options for serving and displaying your food products. When you need a dazzling catering display, versatile bread and appetizer plating, banquet buffet accents, or even a touch of normalcy for hospital service, plastic bowls give you many options for presenting your food. Explore industry-leading bowls from TableCraft, American Metalcraft, and other reputable brands.
Reusable plastic bowls and resin bowls go a long way towards delivering an amazing customer experience to every diner. Our bowls offer designer styling that accent any decor. Whatever the theme of your restaurant, event center, banquet hall, or hotel, you can be confident that TableCraft and American Metalcraft bowls will enhance any event. However, these bowls are designed with the needs of a working kitchen in mind. Our reusable bowls stand up to high-powered commercial dishwashing. You'll enjoy a flawless appearance and long-lasting quality from every bowl.
The TableCraft acrylic Cristal collection offers the look of glass with absolutely no chance of breaking. The textured acrylic material gives a sleek design that's perfect for any event, whether the theme calls for modern elegance or the classic look of crystal. These reusable acrylic bowls are shatterproof, making them a smart choice for outdoor events and busy occasions. No need to worry if servers or guests accidentally knock a TableCraft acrylic bowl off a table! If you like these styles, explore the rest of the Cristal collection. You can build a versatile, cohesive, and break-proof collection of acrylic serveware at GoFoodservice.
For a sophisticated marble look, turn to American Metalcraft's line of reusable resin bowls. These handcrafted serving bowls are made of a food-safe, stain-resistant white resin. The rich, translucent marble design gives these bowls a welcoming glow that will enhance any food. Perfect for salads, family-style dishes, buffet tables, bread bowls, and many other purposes, these resin bowls enhance any setting. These bowls are stain-resistant, so you can be confident they will continue to look amazing for years to come.
GoFoodservice offers a full range of reusable serveware, including reusable plastic bowls and resin bowls. We've proudly served the food industry for years and are proud to offer high-quality tools to meet the needs of any kitchen. Your customers deserve the best products, so that's what we provide! You can make every meal, buffet, and event the best possible experience when you choose top-quality serving bowls. Event coordinators, conference planners, and diners will be happy to return to your kitchen for their upcoming celebrations.
When you're looking for commercial-grade reusable bowls, explore the full line of bowls at GoFoodservice. We know that serving bowls and dishes are a vital part of catering jobs, banquet buffets, outdoor parties, and many other events. Make sure you can offer beautiful, high-quality bowls for any event with reusable plastic bowls and resin bowls from GoFoodservice.