DYMA Brands Food & Beverage Products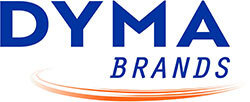 DYMA Brands, formerly known as Diamond Crystal Brands, has been a revered name in the foodservice industry for over 50 years. They have built their reputation by providing high-quality products and superior customer service for their customers around the world. Diamond Crystal Brands have expanded its product line over its decades in the industry in order to accommodate a wide variety of food service genres. DYMA Brands' soft serve ice cream mix is one example of the innovation that drives the brand to expose the market to new and exciting products. A variety of flavors like classic chocolate and vanilla, plus orange, strawberry, and other exciting twists, all make Diamond Crystal Brands' soft serve ice cream mix a favorite among many concession stands and restaurants.
In addition to their soft serve ice cream mix, DYMA Brands salt and DYMA Brands pepper are some of the most well-known products in their lineup. These simple ingredients help to transform the taste of food and Diamond Crystal Brands has made them even more convenient for customers with their single-serve packaging options. DYMA Brands herbs and spices are a must-have for businesses looking to spice up their options!
We're happy to invite you to shop our selection of DYMA Brands spices and other products today and see how we can help you take your dishes to the next level!
DYMA Brands Best Sellers
DYMA Brands Categories