Top Ten Pieces of Equipment You Need When Opening Your Restaurant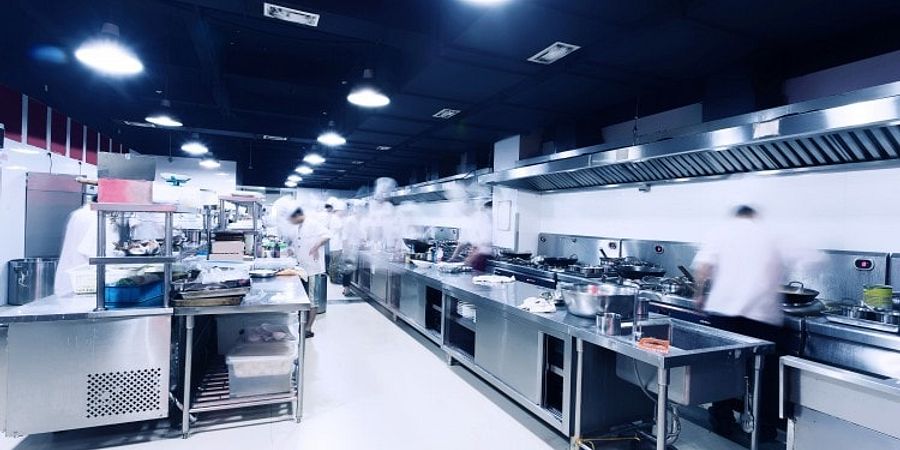 For many individuals, opening a restaurant is one of their greatest dreams. Many people may be passionate about food, and take delight in preparing it, so it's only natural if they want to share their passion. Like any great business venture needs, you will need the right equipment to open your restaurant and make your best effort for success. No matter what type of restaurant you open, whether it's a small intimate bistro or a 60-seat space, you'll need equipment for food storage, prep, and cooking. You'll also need a few items for your kitchen to keep it organized and up to standards. Let's look at 10 pieces of equipment you need to open a restaurant.
Refrigeration Units
Whether you're opening a burrito shop or an all-American bar and grill, you'll have to have good cold storage. Storing your food means choosing a good commercial refrigerator. Don't think you can "get by" with a residential refrigerator, either, as they weren't made to stand up to the rigorous environment of a commercial kitchen. There are many commercial refrigerators for sale on the market for any size kitchen and any size budget.
Shelves
Once you've started buying food to prepare for your restaurant's customers, where are you going to store the dry and cold goods? You'll need a good set of shelving units to keep bags of flour off the floor, as well as to store other items safely and within reach. Shelving includes options in the refrigerator, in the freezer, and on the wall, or in a cart.
Ovens and Ranges
A great restaurant begins with great food, and if you don't have the proper cooking tools, you're starting off from zero. You'll need to invest in proper cooking equipment, such as a commercial kitchen oven. Commercial kitchen ovens come in multiple sizes and styles, and a commercial range will let you have multiple methods of cooking accomplished on one handy piece of equipment.
Prep Tables
Will you serve any foods that will require preparation, such as a pizza or salad? If you're preparing these meals and anything made-to-order, you'll need a prep table to properly chill your ingredients and keep them handy.
Ice Machines
Your customers expect cold drinks at your restaurant, and it's your job to give these refreshments to them safely. Because you shouldn't have a residential refrigerator/freezer with an ice maker in your commercial kitchen, you'll need a dedicated ice machine. Ice machines can dispense large quantities of ice with ease and also come with filtration options, so you can ensure your customer's ice is great-tasting and properly filtered.
Commercial Dishwashers
Once the food has been served, and your customers have eaten their fill, you'll be left to deal with the dirty dishes. Not only can washing dishware by hand be wasteful, but it's also time-consuming and the dishes may not be cleaned properly. A commercial dishwasher will let you wash and sanitize high quantities of dishes quickly in an hour, and many for sale come with environmentally-friendly features.
Utility Carts
Restaurants have a lot of clutter if you're not careful with your organization. A utility cart can be one of the most overlooked pieces of equipment when it comes to starting a new restaurant. These carts will let you store food, such as dry goods, and also help you transport things across your kitchen thanks to the cart's attached casters.
Food Weighing Scales
Each meal starts with a recipe, and each recipe relies on the right amount of ingredients. You can measure your ingredients well and make sure you're keeping an eye on food costs with a weight scale. A weight scale is also a good way to make sure that you're offering a good portion size, especially if you're advertising a "lean, fit" type of menu.
Food Display Cases
Many restaurants love to offer desserts, such as homemade pies and other baked goods. If you intend to offer these items, you should invest in a food display case. Most food display cases are refrigerated, but there are others that are made to ensure your products stay clean & sanitary from unknown environmental factors that take place in one's business, to protect your customer's health and safety. Food display cases also present them well to your customers, so they won't be able to avoid taking home a treat on their way out the door.
Commercial Blenders
Commercial blenders are the best tool for any restaurateur that wants to serve mixed drinks, smoothies, and other iced drinks. This restaurant equipment lets you mix up your concoctions to your delight and offer a speed that surpasses common household blenders. With a variety of settings on every model, a commercial blender is a must-have for any prepared drinks.
The National Restaurant Association predicts that will be over 1 million restaurants in the United States alone in 2016. 9 out of 10 American individuals say they enjoy eating out regularly, and the NRA forecasts that restaurant sales will grow by $37 billion in 2016, with many individuals trying their hand at the restaurant game. If you're considering opening a restaurant for the first time, make sure you're ready for the demands of daily restaurant life with this equipment.
Comments
Very informative... I'm looking to open a Chinese food restaurant in the near future
Share This!