Top 5 Kitchen Appliances You Need for Holiday Baking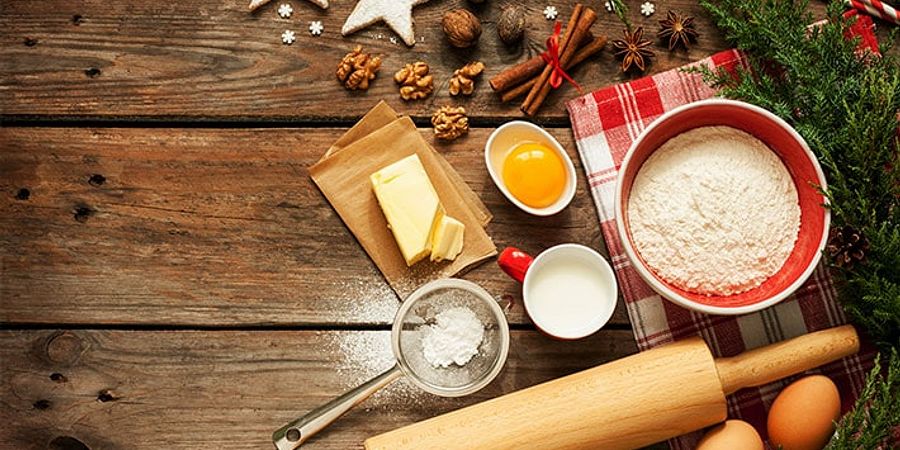 The holidays are one of the best times to make delicious baked goods, and these treats often make perfect presents and of course, yummy snacks. If you want to turn out dozens of cookies or bake the best brownies in the city, you need reliable tools to handle the workload of the holidays. Once you've gathered your basic baking goods ingredients, then you're able to make sweet delights for all.
Hand or Commercial Stand Mixers
A mixer will whip, beat, and mix nearly any sugary concoction with ease in a commercial kitchen. You can choose between a hand mixer and a commercial mixer for the option you like best, but each has its strengths. A hand mixer is operated with the user holding it in their hand, while the stand mixer holds a bowl and mixes automatically. Both have their advantages, as the hand mixer is better for quick tasks, while the stand mixer has the options for attachments and involves less cleanup.
Convection Ovens
Where would the baker be without an oven? Many bakeries use a convection oven because it helps you cook faster than a conventional oven. The foods are beautifully and evenly cooked in half the time. To turn out big batches of seasonal goodies this holiday, a convection oven is highly recommended.
Food processors
Food processors are essential to making ingredients easy to work within baking. If you need small, shredded amounts of fruits, candies, and other filling options for your treats, you can use a food processor to get the ingredients as fine as you need them. A processor is also a handy way to whip butter for icing in a pinch or when a commercial mixer is unavailable.
Crepe Maker
Crepes are a dish that can be enjoyed year-round, and when the holidays arrive, you can get creative with delicious hand-made crepes. A crepe maker lets you make perfectly-formed crepes with a variety of toppings and fillings for your customers with ease. A commercial crepe maker will come in either a gas or electric model, and some feature double burners.
Scale
Each recipe begins with the right ingredients, and that means you have to have a precise amount of flour, flavoring, and other elements to have a delicious dessert. A commercial kitchen scale makes sure that you can measure and weigh your ingredients to the last ounce. Each cookie, cake, brownie, or other desserts will come out delicious and correctly prepared with the precision of a scale.
No matter what holiday you celebrate, baked goods are a must for family gatherings, holiday parties, and just because! This year, create your best culinary creations yet with these must-have holiday baking appliances for the kitchen.
Share This!