No Space? No Problem: How To Choose The Right Equipment For Your Small Commercial Kitchen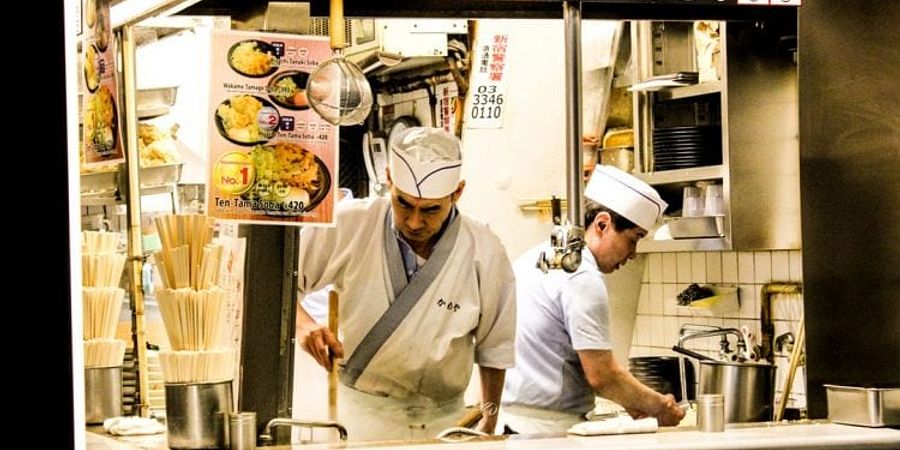 When you invest in your first compact kitchen you might feel a little claustrophobic from the lack of space. There are ways to fix this issue though, just opt for space. Sound easier said than done?
There are often times where you can get rid of certain kitchen appliances because another can do the job of two. It's making these sorts of cuts that can give you the space you need to actually use your small commercial kitchen. It's all about finding the right equipment.
We're here to help you make the right choices. Here are just a few ways that you can get cooking with the right equipment for your tiny kitchen.
1. Look for Inspiration
The first thing you want to do when you're shopping around for equipment for your small commercial kitchen is to find inspiration. You can do this in a verity of ways.
You can turn to cooking magazines that have pictures and lists of different equipment or maybe find an advice column online. Another thing you could do is contact a chef that you may know to ask for advice.
No one can give you better advice than someone who has been in your shoes before.
2. Look for Beauty and Functionality
When you're working in a small commercial kitchen there is a large chance that it will be open enough for customers to peer inside and see your equipment. It's for this reason that you do want it to look nice.
At the same time, just because a piece of equipment looks great, that doesn't mean it's what's best for your kitchen. You have to look at how something functions well for the space that you have available.
3. Easy Food Preparation
You need equipment that's going to allow you to get your food prepared and out to your customers as fast as possible. It can be pretty and serve your kitchen but can it quickly deliver your entire menu?
A small combination oven can be of use as well as a prep table that has a cooler underneath it. That will keep your ingredients at your disposal and you'll be able to cook multiple dishes at once.
4. Go for Multifunctional Equipment
There is some equipment that can do the same job as multiple ones. Like you won't need a blender and a food processor if you get an immersion blender. Just getting one appliance rather than a bunch of little ones can help you save space.
Another way you can save space is instead of putting in prep tables, just use your fridges as one. It gives you a place to prepare food, and you'll have your ingredients at arm's length. You'll need to be able to utilize every bit of space you're given so you don't want to clutter it up.
5. Equipment Examples
Now that you know what you should be looking for in your kitchen equipment, here are a few examples of different ones that you could try.
Cooking Equipment
Since you want your commercial restaurant range, you'll want something that is a space saver and can cook multiple dishes at once. A simple Southbend S24E could do the trick for your kitchen.
It's only got four burners but that doesn't stop it from being able to make plenty of dishes. It's got removable one-piece under burners and a removable shelf for even more space. The legs are adjustable so you can make it fit your kitchen easier.
Refrigeration Equipment
With refrigeration equipment, you can get one that goes under your workstation, or you can get one that is your workstation. A good option for this is the True TWT-48-HC.
It's got two worktop spaces that don't allow bacteria and other food particles to escape into the cracks and contaminate anything. It might be a little large for your small kitchen but due to the fact that it does two jobs will make it worth it.
Sink Equipment
A sink is required in all commercial kitchens so you'll need to find one that allows you to do enough and is also space efficient. You should look into an Advance Tabco.
It's easy to install and has three bowls for your cleaning needs. It also has integral drainboards.
Storage Space
One way to save space in a commercial kitchen is by being able to store your things vertically along the walls. What you can use are stainless steel shelves that screw into the wall. We recommend the Green World TSWS-1236.
It will have enough space for you to store your things and because it's steel, is sturdy enough not to break under pressure.
Warming Equipment
You want to always serve up warm food to customers so you want to make sure that food stays heated even after you've moved on to other orders. It's for this reason that you'll need a countertop warmer.
An Alfa International unit will do the trick. It adapts to most pans and it's simple to get water in and out of it.
Opt for Space in Your Small Commercial Kitchen
When it comes to saving space in your small commercial kitchen, you're going to need the right equipment. You need to get equipment that will perform several different functions, such as a refrigerator unit that is also a nice set of counters. Opt for functionality.
Do you want to start buying equipment for your commercial kitchen? Contact us to find out how we can help you.
Share This!