Indoor Grill Tips For Your Restaurant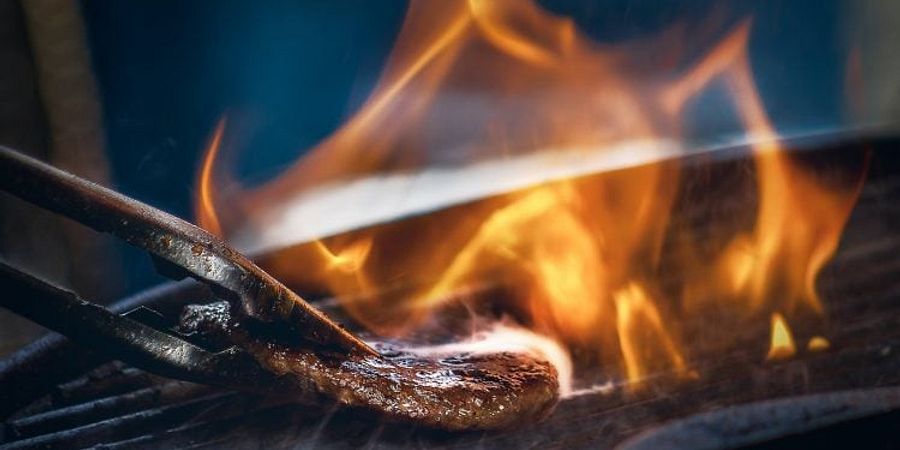 Using the barbecue grill in your restaurant kitchen is on-trend. Diners are looking for new tastes and natural, chemical-free cooking techniques. Cooking with fire adds flavor and smoky dimensions to food that can't be replicated any other way.
Sales of indoor grills in America are booming, rising year over year. In 2016 sales totaled almost $360 million. That's a lot of delicious food. Cooking on your barbecue can add new dimensions to your menu and attract customers.
Cleaning Your Indoor Grill
Cleaning your barbecue and restaurant cooker daily is paramount, to both your safety and your customer's. Those black bits on the grill may add to the flavor, but they also contain bacteria that can lead to food contamination and illness, such as salmonella. The residue of grease is also a fire hazard in your kitchen. There are on average 8,900 fires a year involving indoor barbecues, causing damage to property, injuries, and loss of life. This is a terrifying statistic. Cleaning your barbecue keeps it safe to use, and means that there is less likely to be fires caused by a buildup of grease. Along with the grill surface itself, make sure that you also clean the hood regularly with a heavy-duty barbecue cleaner to maintain proper health and safety standards for your restaurant.
Smoke your meat first
To kick your barbecue up a notch, prior to cooking your meat, as part of kitchen prep, why not try smoking your meat first? You can use your outdoor barbecue grill as a smoker, or alternatively, invest in a smoker gun to smoke the meat in small batches. This will mean that your meat will be incredibly tender, as well as having a consistent flavor. Don't expose your meat when you are smoking it to direct flame and keep the temperature under 300F. Another good tip is to put an aluminum pan filled with water in between the grill and the food - this keeps your barbecue at a stable temperature by absorbing heat. Experimenting with different types of wood when you are smoking your meat can make a real difference to the taste. For instance, try pairing pork with cherrywood - they are a match made in heaven. Maple, oak, and chestnut are other woods that are great for smoking meat, as they burn low and slow.
Don't forget the vegetables
Vegetables are glorious when they are cooked over a flame, it adds a new dimension to their taste. You can use your indoor grill to simply chargrill - this works well with bell peppers, sliced eggplant, and baby lettuce. If you are cooking corn, it will benefit from longer on the barbecue, half an hour, seasoned with herbs, kosher salt, and black pepper, then wrapped in foil. You can expose it to the flames for the last few minutes to give it that classic flavor profile. You can use your barbecue to cook fruit too - grilled bananas with a sticky toffee sauce and vanilla ice cream is a true crowd-pleaser. When you are using your barbecue in your restaurant, keep it clean and it will be an asset to your restaurant. You can use it to give classics a new twist and inject amazing flavor into your food and keep your customers coming back for more.
About the Author:
Jennifer Dawson is an experienced freelance writer who specializes in food and nutrition. Working in fitness marketing previously gave her a good feel for the industry and since going freelance she has been able to explore her preferred topic areas such as diet, nutrition, and food. Outside of work, Jen enjoys traveling, swimming, and spending time with her young family.
Share This!