Diversifying Your Restaurant Menu With BBQ Offerings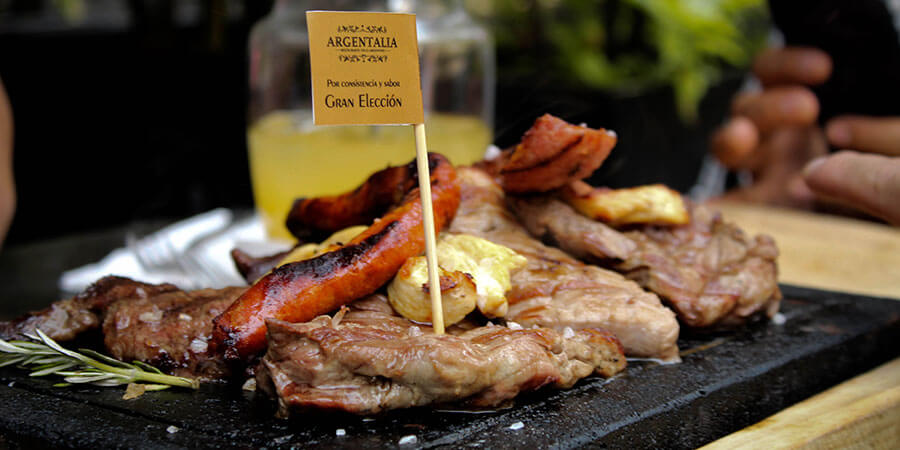 As much as 75% of adults in the USA own a grill or smoker, according to a recent poll by the Hearth, Patio & Barbecue Association (HPBA). Considering this love affair Americans have with barbecuing, it is not surprising that an increasing number of restaurants and catering concerns across the country have started adding barbecue offerings to their menus. While diversifying a restaurant menu may seem like a huge step to take, it can be made substantially easier by following a few basic guidelines.
Be creative with the menu
Unless you are rebranding your entire restaurant to become barbecue-focused, adding a handful of grilled foods to your menu is a great way to share one of the nation's most-loved cuisine styles with your patrons. The first step is to decide on a style of barbecue flavor. Texas, Tennessee, and Louisiana-style barbecues are all very popular, each sporting its own unique flavor profile. Once you have made your selection, you can pick a few signature dishes to add to the menu. Don't be afraid to put your own spin on popular offerings while retaining some of the original flavor elements. Instead of offering Louisiana-Cajun pulled pork sandwiches, for instance, entice patrons with smoked pulled-pork tacos instead. Although barbecue foods are typically consumed at lunch and supper, there is no rulebook that states that you can't eat barbecue offerings for breakfast. Think out of the box, and create a menu that will tantalize even the fussiest of barbecue connoisseurs.
Invest in the right equipment
In order to offer restaurant-quality barbecue dishes to patrons, the right food prep and cooking equipment needs to be available. The most important piece of equipment you will require when preparing barbecued food is a quality grill. There are various options available, ranging from gas-powered indoor grills to charcoal or pellet-fuelled outdoor grills. Your ultimate choice will be determined by a few factors, including your kitchen set-up, your menu, and your budget. In order to safely use your grill, you will also need to expand your equipment to include tools designed specifically for grilling, such as long tongs, spatulas, and basting brushes, which will make it easier to cook the food to perfection. Depending on your menu items, investing in a smoker will also be one of the best decisions you have made for your restaurant.
Don't overcomplicate things
As much as you want to make your menu as enticing a possible to patrons, overcomplicating things often leads to disaster in a restaurant setting. A typical barbecue menu offers something for everyone, and while this is perfect when you are entertaining a group of friends, you will have to narrow down your offerings before adding them to your menu. Five carefully-selected barbecue dishes executed to perfection will be far better received than fifty mismatched and unimaginative dishes. Opt for dishes that do not rely on seasonal or rare ingredients, and remember that barbecue cuisine can include vegetable and starch options as well as the typical star-of-the-show meat offerings.
Barbecued food is very popular all over the USA. Adding barbecue offerings to your restaurant menu can be a great way to make your brand increasingly appealing to a larger target market.
Looking for examples of where the best BBQ is served? Check out our Best BBQ in Every State of America infographic to learn more!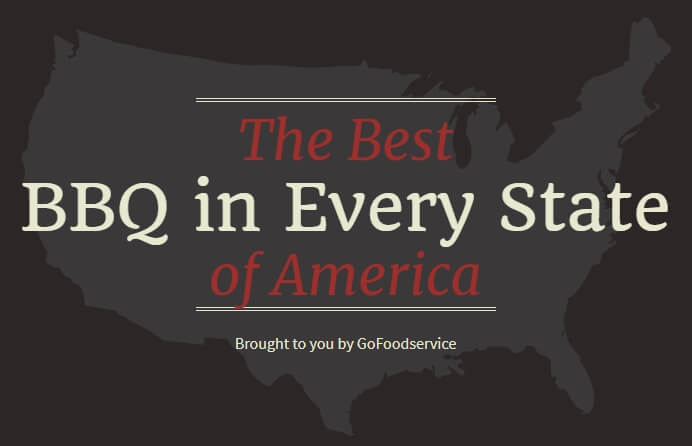 Share This!