How Long Do Christmas Leftovers Last - Delicious Recipes to Use Them Up!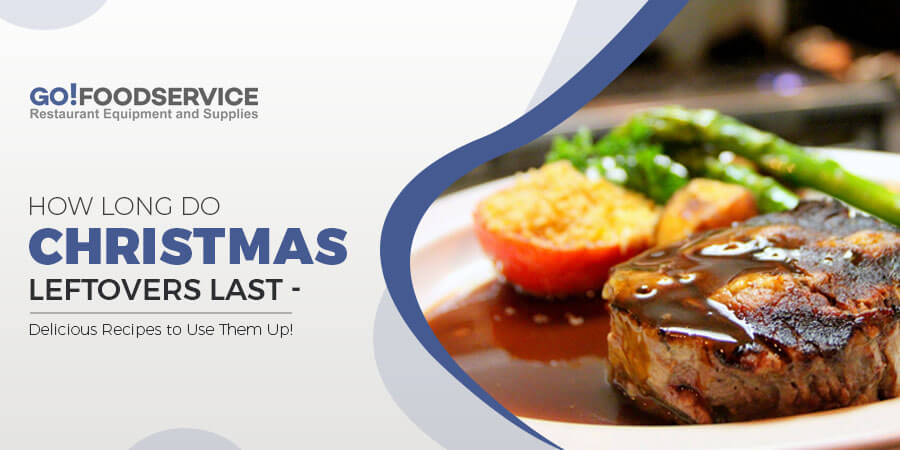 Food and Christmas go hand-in-hand. Every family has certain traditions surrounding their Christmas celebrations and it can include anything from cold ham and turkey to roasted chicken, stuffing, and, of course, potatoes. But once all the presents are opened, the wrapping paper thrown away, and your Christmas feast eaten, you're left with pounds of leftovers.
The first key to packing up your leftovers is knowing how long they'll last, both in the refrigerator and the freezer. As you plan out your post-Christmas leftover menu, you should keep in mind that your leftovers will always last longer in the freezer, usually up to three months, but as many as 12 months for some dishes. For a complete list of Christmas leftovers and how long they'll keep, check out this list from StillTasty.
You also need the proper containers for your food storage. Your first option would be glass or plastic food storage containers, like Tupperware. However, if you plan on making any dinners with your leftovers, you may not want to use a big portion of your food storage containers to store Christmas-day leftovers. Instead, you could try disposables. These will allow you to store your leftovers without committing your food storage containers to the freezer for months. These can also make it easy to take leftovers with you on the go.
Now, you just need some ideas for what you can do with all those leftovers! Check out some of our favorite recipes
1. Leftover Roast Chicken Pie
For a homey, comforting repurpose for your leftover chicken and turkey, you need to check out this pie recipe. Meat pies are so traditional and a great way to reuse leftover vegetables and meats. Plus, it's one of the easiest things to make - simply add in your leftovers, throw on some pastry, bake it and you're good to go. For the best cooking experience, make sure you have a top-of-the-line oven, like one of these restaurant-quality appliances.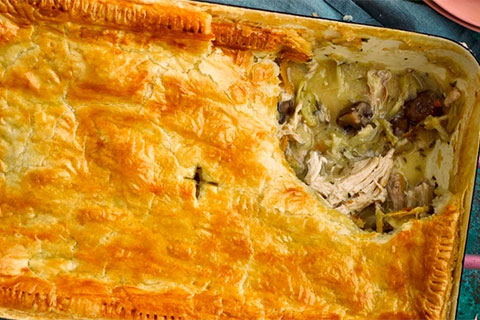 2. Festive Stuffed Chicken
To class up even the most basic of dinners, all you need is this stuffed chicken recipe. The great thing is that you can use just a little bit of the leftovers you have from Christmas for a delicious and unique stuffed chicken that will still remind you of the fun you had during the holidays. Grab leftover veggies and some cheese - maybe even some ham, if you're feeling bold - and use leftover sauces to dress it. It's easy and quick. Your family will love it.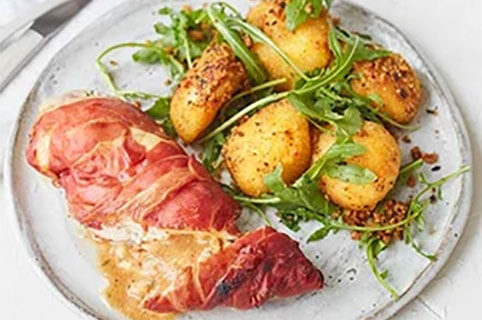 3. Danish Rye Bread Porridge
Did your holiday celebration leave you with a bucket of cider? You can use that to make a delicious treat: a traditional Danish Rye Bread Porridge. With notes of cinnamon and citrus, this is the perfect way to say goodbye to the holiday season. You may want to make this a yearly tradition! For all your baking needs, check out these smallwares. You'll get amazing results every time with the right tools.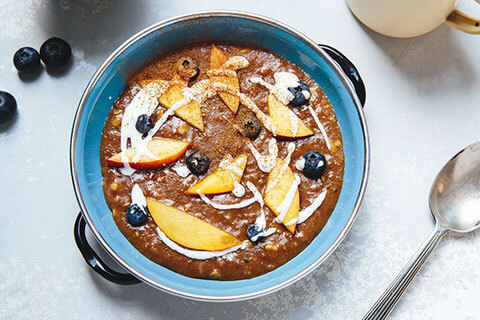 4. Ham Stuffed Manicotti
Add a little taste of Italy to your post-holiday menu with this ham-stuffed manicotti. There's nothing more savory and delicious than a baked pasta dish and this one serves it with a little something extra - the salty and sweet goodness of your leftover Christmas ham. It will give you a unique manicotti experience that everyone will enjoy.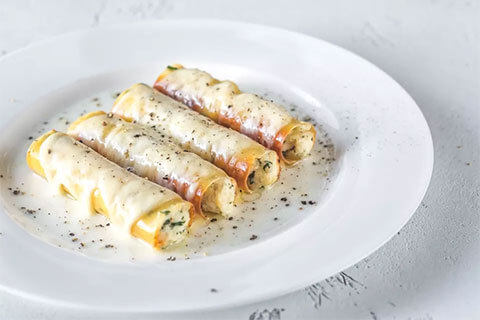 5. Turkey Ramen
Asian-inspired cuisine may not be what you first think of when you're looking at your Christmas leftovers but easy ramen is within reach when you recently had a turkey. With some ramen noodles and a few fresh ingredients, you can have a warm soup that's perfect for a cold snow day and very different from all the dishes you recently had. For a fun, customizable experience, use a few different dishes to hold add-ins that will let everyone make their ramen exactly how they like it.
6. Ham and Swiss Quiche
Just because your leftovers came from a Christmas lunch or dinner doesn't mean they can't be used for breakfast! This ham and Swiss quiche recipe is the perfect option for a hot breakfast that's so simple to make. Mix up your leftover Christmas ham with some eggs, cheese, and maybe some veggies, bake it, and you'll have a delicious breakfast that feels as special as Christmas.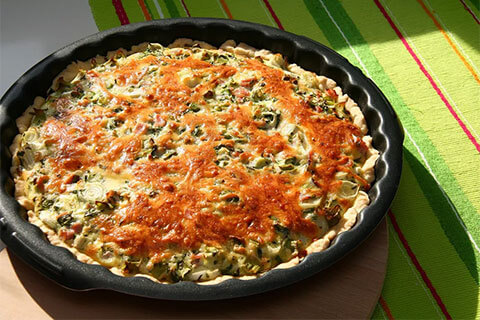 7. Turkey Cobb Salad
Maybe you're looking to shed some pounds you've gained from holiday indulgence. That doesn't mean you have to have boring salads! Dress up an ordinary salad with a little bacon, a couple of eggs, and your leftover turkey for a yummy turkey Cobb salad. This healthy lunch option is still hearty, thanks to the protein from the meat and eggs, plus the bacon will give your taste buds something to be happy about, too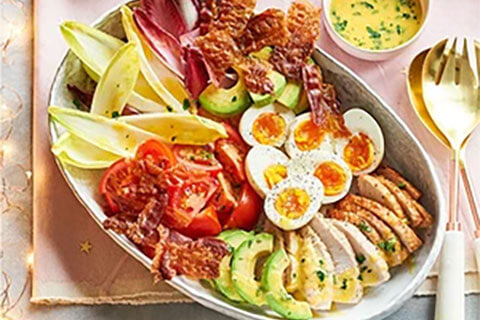 8. Crepes
There are few things as universal as a crepe. You can add in exactly what you have on hand and it will work, making them the perfect base to use up your Christmas leftovers. Whether you use up the meat, veggies, or maybe something a little sweet, a crepe is a great way to turn your leftover Christmas foods into something delicious and unique.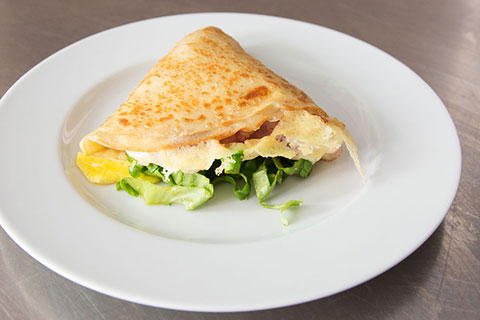 Now you have everything you need for incredible post-Christmas meals. Well, almost everything! Turn every meal into a special occasion with some new tableware. The right plates, paired with sparkling silverware and beverageware will help you feel like every meal is truly complete and the perfect opportunity to bring loved ones back together. Get cooking!
Share This!