Bar Necessities: 7 Pieces of Commercial Equipment You Need to Run a Successful Bar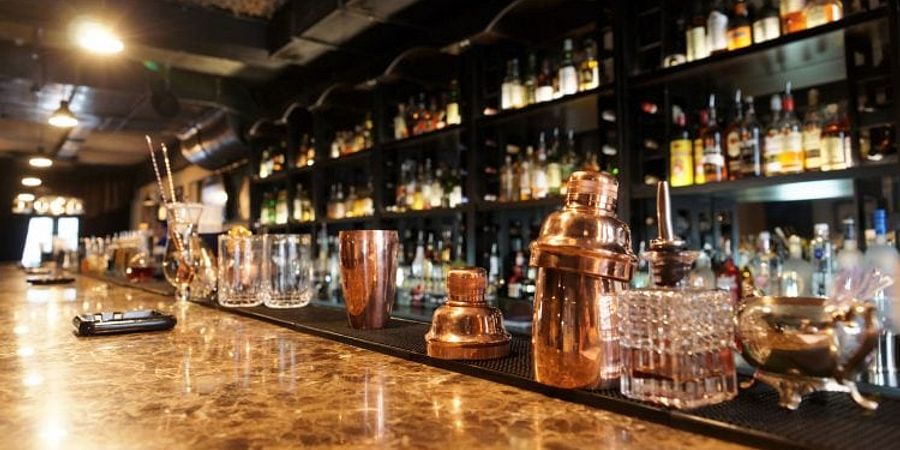 Are you opening a new bar? Updating an existing one? If you serve alcohol, you need a bar stocked with the right spirits and equipment, especially since bars come in a variety of configurations.
Some are part of a larger restaurant, others are not. They may serve pre-dinner cocktails or an entire meal.
Service bars are only used by staff to make or order drinks they then deliver to customer tables. The key to success is outfitting your place with the right bar necessities. A complete and efficient setup lets you give people top-quality service. Good service turns visitors into repeat customers.
Keep reading to discover which supplies and equipment your bar needs to succeed.
Basic Liquor Needs
The first thing every bar needs is liquor. You must stock the following three quality levels to meet customer expectations.
Well Drinks
Well, liquors are the least expensive. The name "well" refers to the bottles kept near the bartender, in the well. These liquors are for when customers order a mixed drink or shot without naming a brand. When someone orders a "whiskey sour" it's made with good liquor.
Call Liquors
Call liquors are drink orders requested with a specific brand. A drink order of "Goose and soda" is an example of a call liquor.
Top Shelf
The top-shelf liquors are the most expensive. They're most often requested for a special occasion, or by a connoisseur.
Stock all three levels of liquor for the most popular spirits. That includes whiskey, Scotch, bourbon, vodka, gin, tequila, and rum. You'll also need beer, wine, aperitifs, and liqueurs. Your customers expect these to be available.
Consider Your Customers
It's a good idea to do some research by visiting a variety of bars in your area: Take note of how many people visit each bar: When are they there? Study each day of the week. What are customers drinking?
Don't hesitate to talk to bar owners and employees. Many are happy to discuss their businesses. Sit in the bar and listen to what people order. It should give you an idea of how to stock your bar.
The type of bar you open will guide many of your choices. If your bar is part of a fine restaurant, you'll stock liqueurs, aperitifs, and top-shelf liquor. If you're running a sports bar, the focus is on draft and craft beers.
Take the information you gather and match it to your budget for bar supplies. Don't spend tons of money on liquors that aren't popular. It's better to run out of something rather than have a bottle sit unused on the shelf for months.
Glassware
Next, you need bar glassware to serve your fancy or not-so-fancy drinks to your customers. When in doubt, some manufacturers are willing to send sample glasses for you to try before you buy. This can save you money, especially for a new business. So contact us, that way we can assess your current needs and reach out to the appropriate manufacturers for you!
With that said, you'll need to make sure you have wine glasses, pilsner glasses, pint glasses, champagne glasses, and martini glasses. You'll also need rocks glasses, shot glasses, jiggers, brandy snifters, and highball glasses on hand, to properly serve your patrons. The quantities for each type of glass you'll need will depend on your clientele and of course how many drinks you plan on serving on an hourly basis.
Now that you have the liquor and glasses, it's time to focus on essential commercial bar equipment.
Commercial Bar Equipment: Checklist 7 Bar Necessities
When deciding what to buy from our bar equipment list, think about how it will affect your bar's profitability. Consider your budget and space so you maximize efficiency.
1. Bar Coolers and Refrigeration
A good back-of-bar equipment list is incomplete without considering refrigeration. There are lots of options for bar coolers and refrigerators. Walk-in coolers provide the most storage, but they reduce the number of items you keep upfront. That means lots of trips to the back. A cooler that fits in the front of your bar gives bartenders easier access to everything they need.
A reach-in freezer is a good option. Inventory is easy to see and select. Depending on your needs, a dual-temperature refrigerator and freezer may work best.
Are you serving bottles and cans? That affects cooler space. Have a clear understanding of your usual inventory so you buy the right size cooler. Other cooling considerations include bottle and wine coolers, and keg storage.
2. Bar Blender or Frozen Drink Machines
If your clientele favors margaritas and Pina Coladas, you need a commercial blender. You can mix, puree, crush ice, and liquefy ingredients for cocktails.
They're available in wall-mounted, stand-alone, and hand-held styles. Don't forget to buy drink strainers, shakers, pour tops, and garnish bins.
3. Draft Beer Dispensers
If you're serving draft beer in addition to or instead of beer bottles, you need a direct-draw beer dispenser. These dispensers make serving a good draw easier. You can ensure your customers get a fast, fair draw. Every pour is good.
A draft system includes keg storage, tap, tubing, fittings, beer shank assembly, and of course, beer.
Choose the number of taps you want. Dispensers are available in various configurations. Some combine coolers and refrigerated storage.
4. Underbar Sinks
An underbar sink may not be an at-home bar essential but it is vital to every bar. It's the easiest way to wash and reuse glasses during busy times. Once again, available space determines the size and type of sink you install.
Make sure your underbar sinks are big enough for your bartender to wash his hands as well as enable them to wash smaller items such as bar glasses, cocktail glasses, and beer mugs. Stainless steel sinks are popular for both their look and durability.
5. Ice Makers
No bar functions without ice. A lot of ice. You need a dependable ice machine. In fact, if you have a very long bar, you may need two ice machines.
A dependable ice machine keeps the ice flowing and the customers happy.
6. Commercial Glass Washer Machines
Lots of customers mean lots of dirty glasses. Stay on top of the situation with a commercial glass washer. It sanitizes and cleans glasses at a pace that matches your business.
Machines are available in countertop and freestanding models. Some washers handle up to 1200 glasses per hour.
7. Point of Sale Software
Every restaurant and bar needs a commercial-level Point of Sale (POS) System. Buy a system designed for bars so it has the specific features you need.
A POS helps you manage your daily financial transactions. It serves as a cash register and a computer. Configure your system to include the:
Credit Card Terminal
Hostess Station
Employee Time Tracking
Sales
A POS System tracks inventory and orders. Use this information to plan your budget or create sales reports. The system helps any bar run at top efficiency.
Choose the Right Commercial Equipment
Choosing the best bar necessities increases your chances of success, which is why you should always invest in the best commercial restaurant equipment that matches both your needs and your budget. Small bar equipment may differ from cocktail bar equipment. So before ordering anything, consider the items on our bar equipment list and their uses carefully to make sure you're ordering everything you need to succeed.
Looking for more information on choosing the right equipment for your bar or restaurant, check out our buying guides for more helpful tips and suggestions. You can also contact us to get ahold of a knowledgeable customer service representative, that can guide you in the right direction.
Comments
Was helpfull and great.

Very helpful
Share This!