At Your Service: A List of the Best, New Essential Equipment For Today's Modern Hotel Kitchen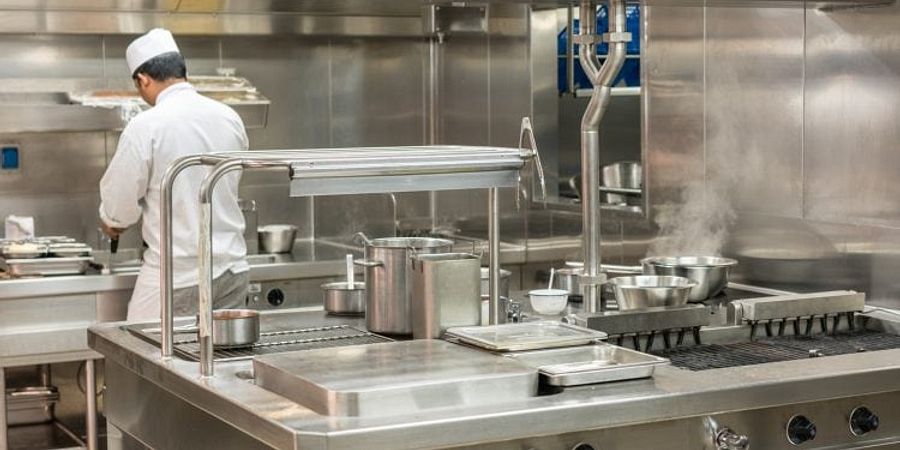 The food industry generates approximately $108,402 million in revenue in the United States alone.
Aside from the great quality food and an inventive menu, those in the food industry rely on their kitchen equipment.
If you're in the hotel industry, then you know the importance of having a kitchen that runs smoothly.
Whether you're looking to remodel your hotel kitchen or are new to the industry, we will share the latest in modern kitchen equipment.
What Type of Kitchen are You Running?
Before you decide the equipment you will need for your new modern hotel kitchen, you have to consider the menu and other needs.
The kitchen equipment will depend on the type of menu you will offer. If you know the items you will be serving in your menu, it will influence whether you need to cook, bake, or fry. It will also determine how much cooking and prepping space you need.
Before you make a list of your favorite kitchen equipment, start by measuring your modern hotel kitchen. The last thing you need is to underestimate the measurements and get the wrong equipment.
Food Preparation Counters
It's not enough to have ranges and ovens if you don't have a place to prep the food.
Food preparation counters are essential for any modern hotel kitchen. Since you will need to clean, degrease and disinfect them every night, you need to choose a material that can withstand this.
Choose stainless steel counters that will withstand corrosion long term, as well as juices from the meat and other foods.
Since you will also need to slice, chop, and cut food on these counters, pick cutting boards that are easy to sanitize. Some people choose either plastic or wood cutting boards.
Plastic boards are pretty easy to handle and sanitize, but you have to watch out for any grooves that might develop. Those groves can be tough to clean and can harbor harmful bacteria.
Wooden boards, on the other hand, don't develop groves as fast.
Mixers
If you plan on having freshly baked bread in your menu or make cakes and desserts from scratch, you need a mixer.
A commercial mixer is important because it can handle large volumes of dough and any other ingredients.
If your menu includes pizza dough or even bagels, you will need a spiral mixer. Spiral mixers can handle up to from fifty to six hundred pounds of dough.
On the other hand, if you need a mixer for other baking needs, a planetary mixer will do the trick. You can use a planetary mixer at different speeds and mix anything from whipped cream to mashed potatoes.
Food Processors
In modern hotel kitchens, food processors are essential. The main choices include combination, buffalo chopper, continuous feed, and batch bowl.
Buffalo chopper processors are some of the most heavy-duty and all-metal on the market. They can handle vegetables and even tough meats.
Continuous feed processors allow you to keep adding ingredients as it chops or purées the rest.
As the name suggests, batch bowls processors, process a batch at a time. These bowls are between one and six quarts, but they can come in bigger sizes.
Combination processors are a mix between batch and continuous feed bowls.
Ranges, Ovens, and Grills
If the menu in your hotel menu requires food to be cooked on an open flame, then you will need to get a commercial range. For a hotel kitchen, it might be recommended to get a gas range over an electric one.
It's easier to judge heat with an open flame, but electric ranges are also reliable.
All commercial electric and gas ranges come with an oven built-in. If this is enough to keep your modern hotel kitchen running, you might not need to get additional ovens.
However, if you offer a number of baked dishes or baked goods, you might need to add supplemental standing alone ovens to keep up with the demands.
Flat-top grills are great for a modern hotel kitchen due to their versatility. You can cook burgers, pancakes, and burgers on a flat-top commercial grill.
Refrigerators, Freezers, and Ice Machine
All modern commercial kitchens depend on proper refrigeration to keep the food fresh and maintain quality. Without an excellent freezer and refrigerator, a modern hotel won't be able to keep up with food handling demands.
Most commercial and high-quality freezers and refrigerators are available in reach-in and walk-in models. There are more things to consider when it comes to refrigerators and freezers, but you need to decide which one fits your needs.
If you're working with a smaller kitchen, you might not have space for a walk-in refrigerator. Some larger walk-in refrigerators can be customized to fit the size of the kitchen.
Don't forget about getting an ice machine to maintain the demand for ice in the hotel.
Slicers
Modern hotel menus rely on their presentation to make their menus stand out.
Slicers not only make the task fast and efficient, but they also ensure all the food sliced has a perfect presentation.
Having a slicer in a modern hotel kitchen will help with food prep tasks such as slicing cheese, meat, and other ingredients.
You can get different attachments to make the most of a slicer.
Sinks
Your modern hotel kitchen needs a modern sink that can handle the demand for clean dishes. These sinks need to also satisfy the requirements established by local health authorities.
Shelving
Appropriate shelving in a modern hotel kitchen is necessary to maintain organized inventory and storage.
Shelving is mostly used for non-perishable items such as appliances, spices, and accessories.
Kitchen Display System
If you're running a modern hotel kitchen, you won't want to yell out orders. Instead, you need a modern kitchen display system that can update in real time.
The display will make the kitchen run more efficiently.
Modern Hotel Kitchen Equipment: Wrap Up
Now that you know the best modern hotel kitchen equipment, it's time you start shopping.
Share This!