Commercial Floor Mat Guide
Your business and employees are an important part of your company, so you probably want to ensure that both are taken care of. And the best news is that there are many ways to make sure your physical space and your staff are comfortable. The perfect floor mats actually take care of both at the same time!
However, choosing the right floor mats for your space may feel daunting. How are you supposed to know which mats to choose? There are so many! GoFoodservice has you covered! Take a look at the below categories to learn about the different floor mats we offer and when you should consider adding them to your business. As always, if you need any help at all, we look forward to helping you in any way you need. If you have questions about the material on this page, you can also drop a comment below to help out your fellow business owner.
Anti-Fatigue Floor Mats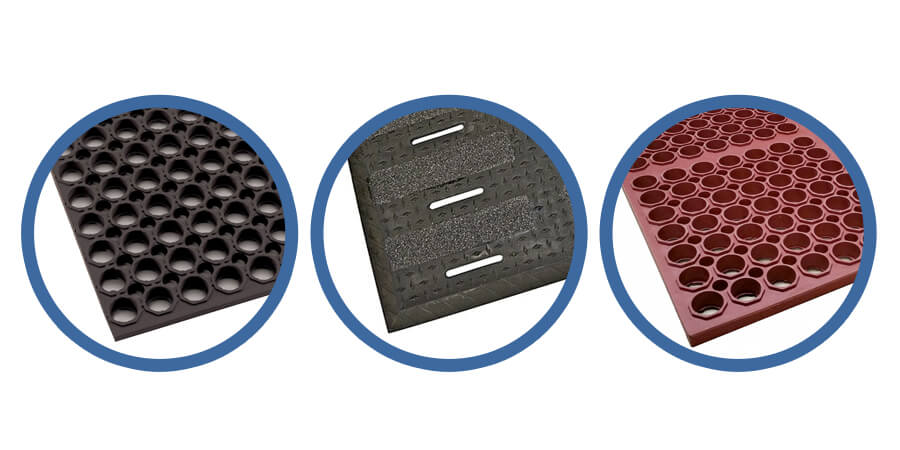 Anti-Fatigue Floor Mats are Ideal for any areas with cash registers, snack sales, or quick service cooks. In addition, your host stations at restaurants and hotels also benefit from Anti-Fatigue Floor Mats. Finally, an assembly line setting, whether in an industrial situation or even in a quick service assembly line, would be the perfect place for Anti-Fatigue Floor Mats.
These mats' sole purpose is to keep your people comfortable while standing for long periods. These are much comfier than standing on unrelenting, hard ground.
Wet Area Floor Mats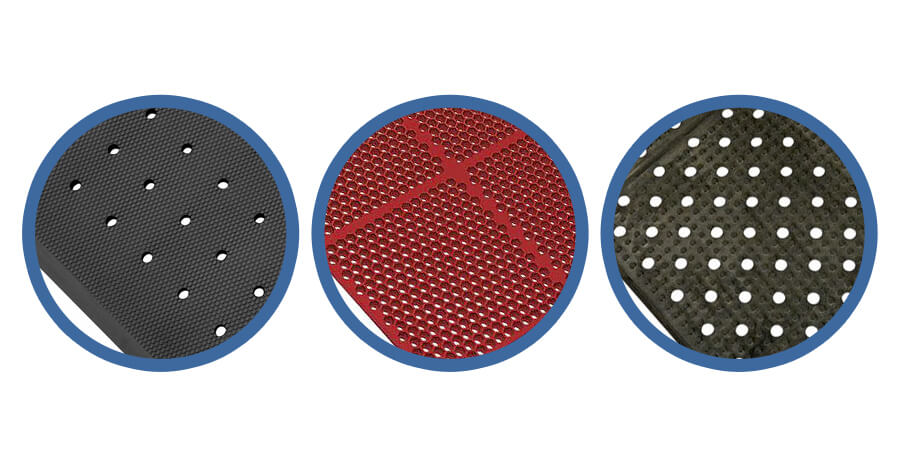 Wet Area Floor Mats are the perfect solution for dish room and preparation areas in the kitchen where the floor may become slippery. They also work well in coolers in industrial kitchens or even in grocery stores. If you have an outdoor ramp leading into your business, you may wish to consider a Wet Area Floor Mat to help make the entrance to your business non-slip. A bartender will also appreciate a great Wet Area Floor Mat because it often gets slick behind a bar space.
While Anti-Fatigue Floor Mats help make your space more comfortable, Wet Area Floor Mats help ensure that it is a safe space for your customers and staff.
Carpet and Entrance Floor Mats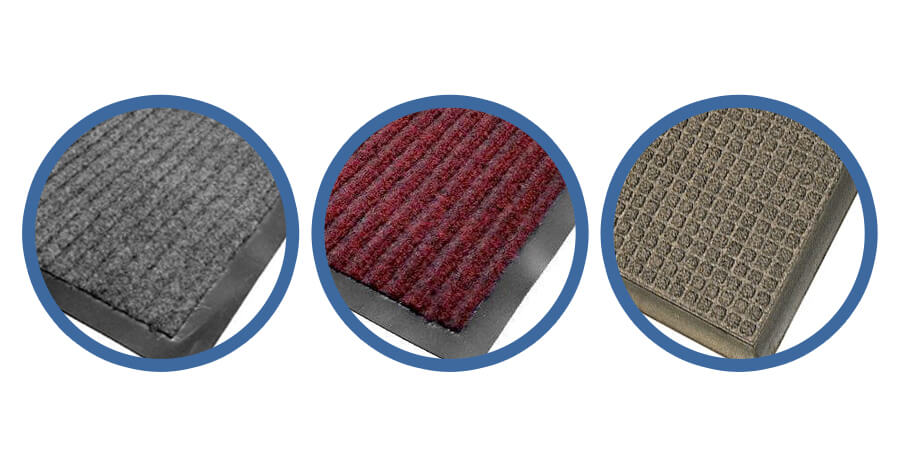 Carpet and Entrance Floor Mats serve both a practical and aesthetic purpose. You should use these mats in busy hallways where the walkways get a lot of use. For example, an office hallway would benefit from a carpet floor mat. They are also fantastic for foyers, lobbies, doorways, and the entrances of businesses, hotels, and restaurants. If you have an elevator in your business, you may also wish to add a carpet mat to the space.
You'll love that these floor mats give people an opportunity to wipe off their feet before entering your business' carpeted area. In addition, they help capture much of the dirt and grime people bring from the outside and into your business.
Industrial and Specialty Floor Mats
Industrial and Specialty Floor Mats are intended for businesses that may require a specific kind of mat to help keep staff safe. For example, if you have a switchboard in your business, you may need a special mat that helps protect your employees from electrical shock. In addition, these will work great for places around control panels, fuse boxes, and heavy machinery.
If you have maintenance, medical applications, or construction areas in your business, using a tacky floor mat will make your place cleaner by trapping grime and unwanted dirt to keep the space as safe and clean as possible.
Interlocking tiles are the perfect floor mat to add to a pool, weight room, or locker room. You'll love that these interlocking tiles provide some cushioning and help keep away unwelcome visitors like mold, bacteria, and fungus.
Customizable Mats
Customizable Mats add an extra special touch to your business. We are proud to offer you this service to add anything you want on a mat to suit your needs. Perfect for customer-facing spaces, add your logo, an ad, or even a slogan to a mat. We help ensure that your business has marketing from floor to ceiling!
Transportation and Wash Carts for Floor Mats
Transportation and Wash Carts for Floor Mats are the perfect solutions for ensuring that your mats remain clean and pristine. With these excellent carts, you can eliminate the unsightly task of dragging your mats through your business, accumulating and pushing around the grime. Instead, these carts provide a better way to collect and clean mats.
How to Clean Rubber Floor Mats
To clean rubber floor mats, you just need some supplies and a little elbow grease. It couldn't be any easier. Your staff will appreciate how straightforward the process is. Begin by gathering your supplies: your favorite mild detergent, a brush with stiff bristles, and your mats atop your transportation cart. Then, mix your warm water with your detergent, and scrub your mats' whole surface, including in between any crevices.
How to Clean Carpet Mats
To clean carpet mats day to day, use a vacuum to clean your carpet mats. If your carpet mats need more of a deep clean, you can use a steam cleaner vacuum just as you would a typical vacuum. This isn't necessary for day-to-day cleaning but rather a periodic deep cleaning. You could even use a hose if your carpet mat holds up to it. When you receive your mats, check the information enclosed to see what kind of treatment we recommend. Typically though, these mats just need a good vacuuming to look new again.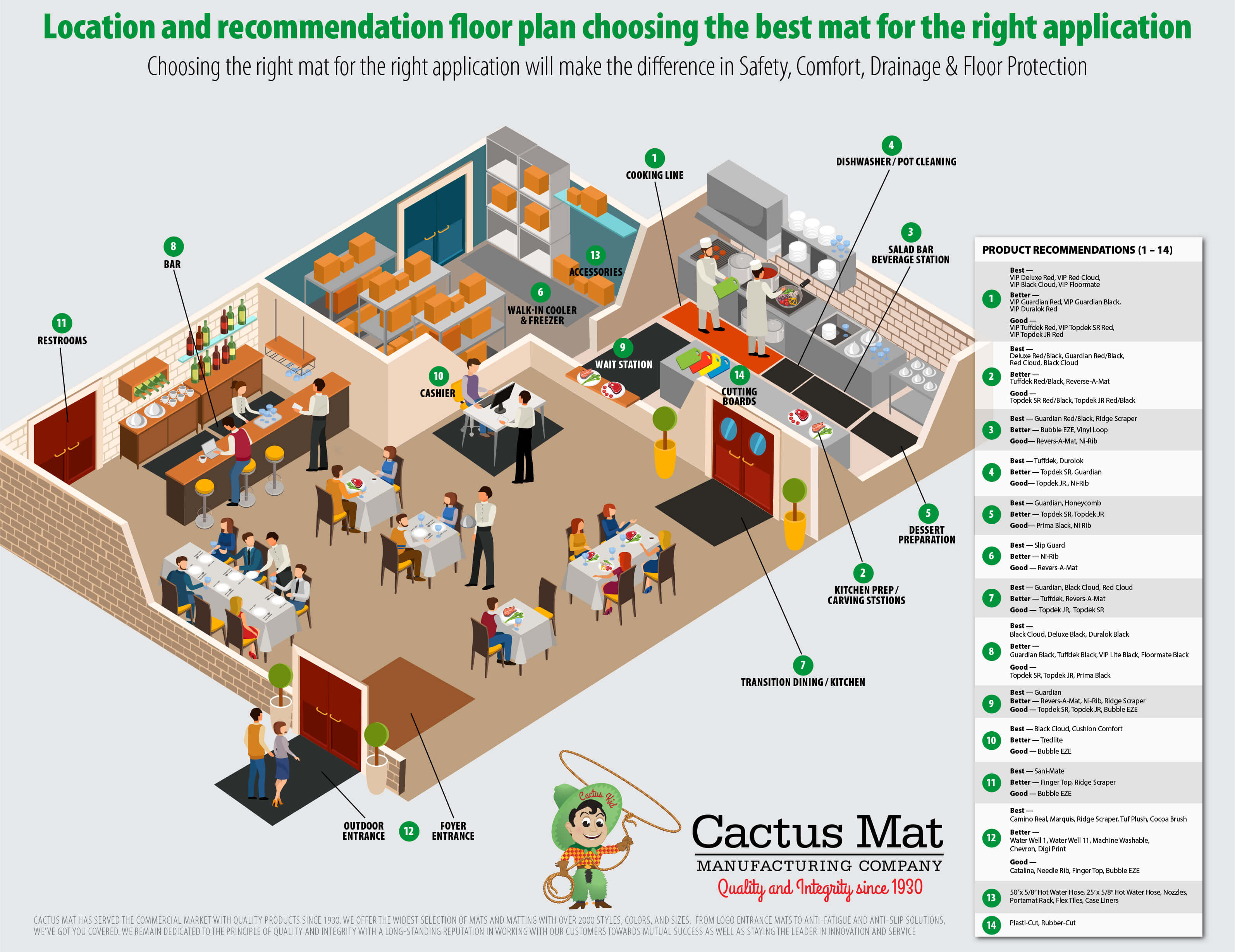 Share This!