A Guide to Help Find the Best Commercial Outdoor Cooking Equipment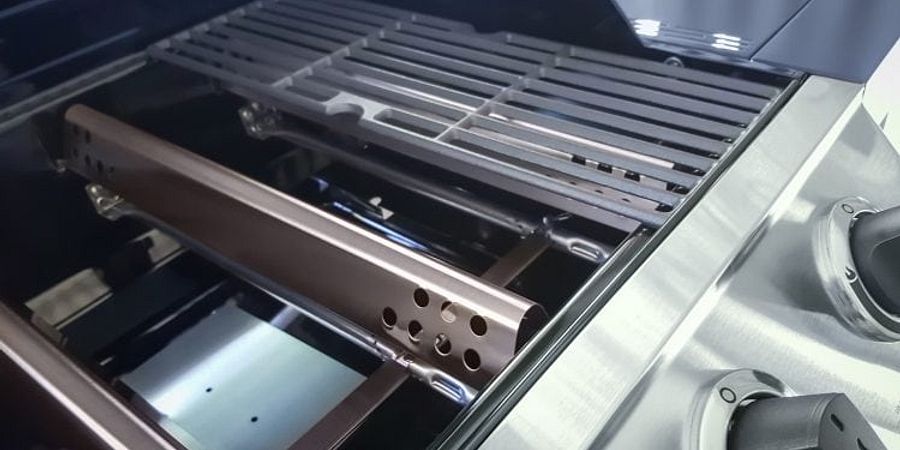 Did you know that there are more than a million restaurant locations in the United States? It's estimated that these establishments to earn a total of $863 billion this year. This helps in paying for 15.3 million employees working for the industry.
If you're a restaurant that needs to diversify its services, you need to get some good commercial outdoor cooking equipment. It's an important part of your service since it also determines the type and quality of food.
Are you ready to learn how good outdoor cooking equipment benefits you? Read on and find out more today.
1. Commercial Outdoor Grills
This is the most popular commercial outdoor cooking equipment. It's an irresistible attraction for a lot of diners due to the open flame and the smell of grilled meat. That's why you need to ensure that the grills can endure hours of daily use for them to become effective.
Here are some things you need to consider for your commercial outdoor grill.
Fuel Type
You have three choices when picking the right fuel for your outdoor grill: charcoal, natural gas, and propane. Each has its own set of advantages and disadvantages, with charcoal being the simplest among the three. But the problem with this type of fuel is that it's labor-intensive, and you can't rely on it to fulfill dozens of orders at any given time.
Natural gas is the most popular fuel for equipment with a permanent installation. It's easy to use and maintain if portability isn't your priority. It's also great for fulfilling a high volume of orders—as long as you're skilled at grilling the meat.
Another option you have is propane gas. If you're a mobile establishment, this fuel type for your grill is the obvious choice. They're often equipped with mounts that help in holding and transporting the gas canisters.
Grill Format
There are three main formats for commercial outdoor grills: mobile, towable, and built-in. The first format is great if you want to transfer the equipment around your premises. It's mounted on at least a pair of casters that allow you to move it around and can last for a long time with proper care.
Towable gas grills are great if you're a caterer that takes your business on the road. These can include features like built-in tow hitches as well as road-worthy wheels. Some premium models have insulated containers that help serve drinks as well as handwashing sinks.
If you want a permanent cooking suite in your business, built-in grills are the best. Installing it often involves an equipment sleeve built into the brick or tile masonry. After that, you can insert the grill into the sleeve and connect it to a gas supply.
Grill Features
Another thing to look out for when choosing grills is their features and accessories. Check the grate materials, cooking surface, steam pan adapters, and rotisserie adapters. These are only some of the major features you need to look out for since there are a lot of minor differences that make grills unique.
2. Outdoor Ice Machines
Most outdoor dining venues need a steady supply of fresh ice for the drinks. That's why you need to get a dedicated outdoor ice machine to help keep your outdoor bar going.  When looking for these, you need to get ones installed under countertops.
Common ice machines operate using a 120-volt connection. It's also designed to connect to a floor drain where it drains purged water and melted ice. If the equipment you're trying to buy can't do these things, try selecting a better one.
Another thing you should consider is the type of ice it produces. There is an outdoor ice machine that will make any type of ice, whether it's the classic cube or the slow-melting gourmet ones. Most outdoor ice machines can produce anywhere between 50 and 100 pounds of ice each day.
Take note, the amount of ice you can produce will depend on the temperature outside. A common rule is that higher ambient temperatures will impact its productivity. You need to keep these in mind when you're thinking about the type of ice machine you need.
3. Outdoor Refrigerators
Your bartenders should have a means of keeping the important mixers and garnishes cold and reachable. That's why you'll need an outdoor refrigerator as well as an ice machine. To meet your needs, you should check its size, its format, and its installation requirements.
Outdoor refrigerators often don't offer much in size. If they're too big, you can't bring them out and about, defeating the purpose of portability. Instead, they should be small but built with numerous compartments, giving you enough ways to maximize the space allotted.
4. Outdoor Bars
It's often enough for grilled steaks and burgers to lure your customers into your restaurant. But if you want to make some serious cash, you need to get an outdoor bar. If you want a quick, temporary solution, try using portable outdoor bars first since it has all the important bartending features like ice bins and syrup boxes.
But once the customers start pouring in, you need to think of putting a permanent outdoor bar area. These can become pricey, but they have everything you need. It comes with features like drink dispensers and refrigeration equipment, such as an outdoor wine cooler.
Get the Best Commercial Outdoor Cooking Equipment Today!
These are some of the things you should consider when choosing commercial outdoor cooking equipment. It might seem like a daunting task, but investing the right amount of time and effort to pick the best will make your business better. Don't hesitate to get professional help if you're unsure.
Share This!