True Refrigeration Health Safety Timers
As time goes on, things are inevitable to change. Over time more and more research is being put into how to protect the consumer from health hazards when it comes to food safety and True Refrigeration always does what it can to stay on top of the latest and greatest innovative features to ensure you and your customer's safety.
If you don't usually attend the bi-yearly NAFEM show, you might not be aware of True's Health Safety Timer-equipped refrigerators. So check out this quick informative infographic below they have provided that explains the ins and out's of their new commercial refrigeration units.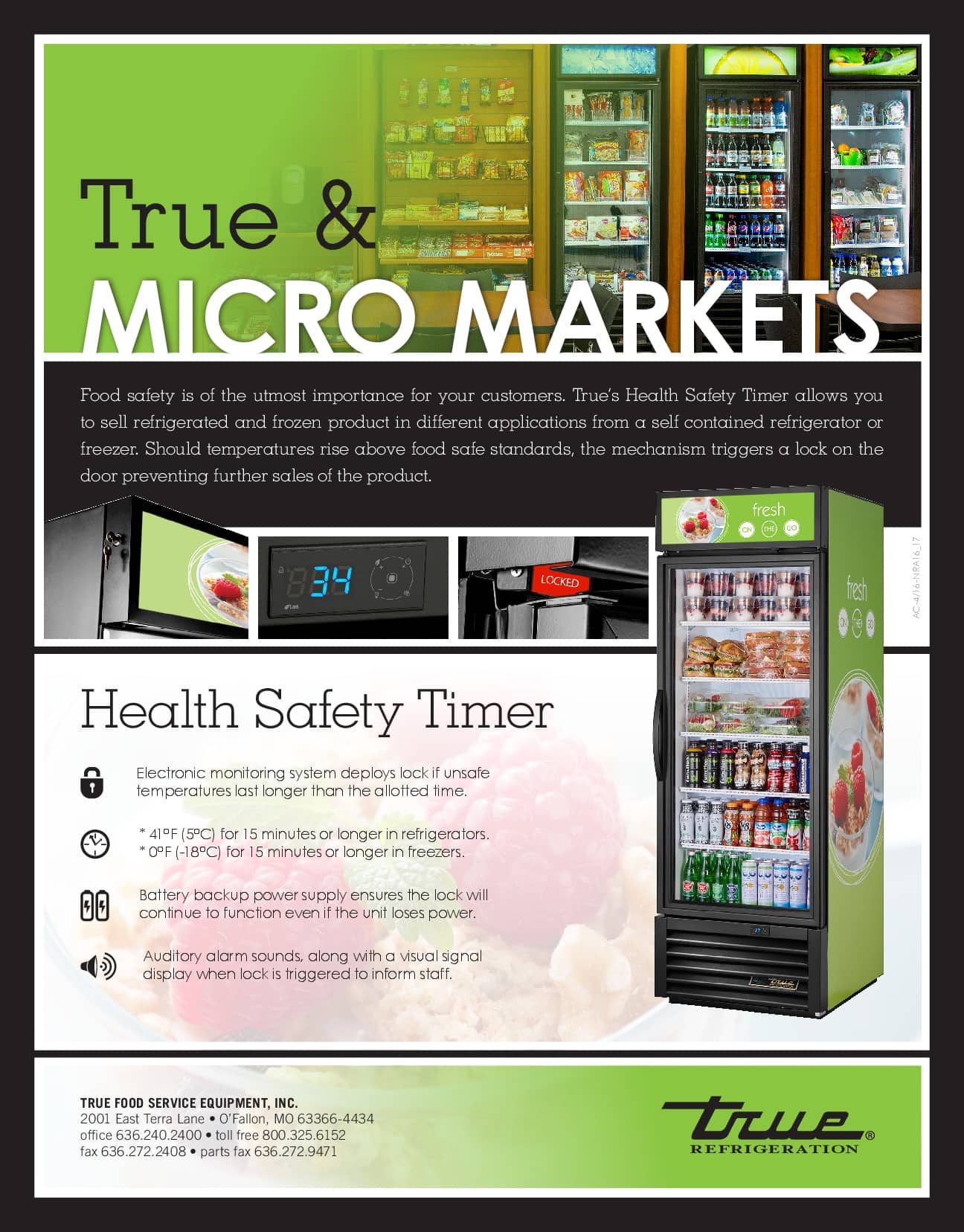 If you noticed, not too many companies have these True Health Safety Timer Models offered, so if you are trying to find the best place to purchase one or more, check out our selection at GoFoodservice! You'll find that as of now, some of the models they offer are: True GDM-23-HST-HC~TSL01, GDM-23F-HST-HC~TSL01, GDM-26-HST-HC~TSL01, and GDM-26F-HST-HC~TSL01
Shop All True Refrigeration Products
Share This!