Surviving a Kitchen Remodel: Stay On Time & Under Budget (Infographic)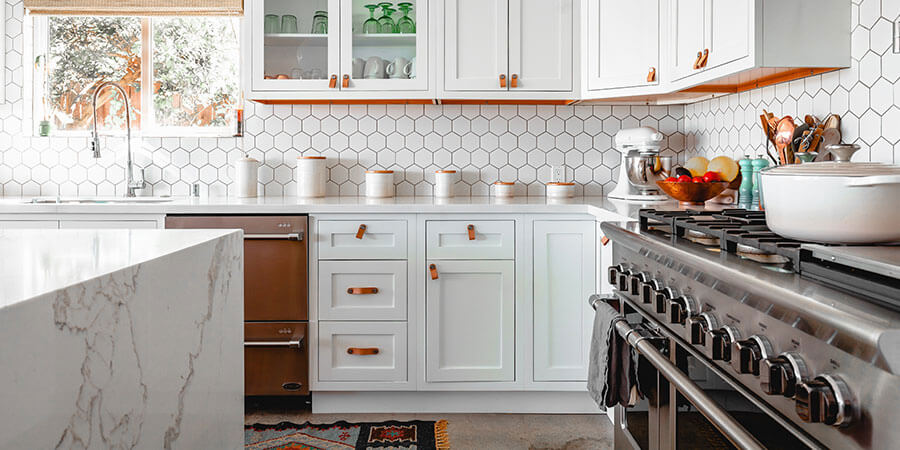 A kitchen remodel is one of the most stressful, expensive, and involved projects any homeowner can tackle. Whether you're going the DIY route or letting expert contractors go to work, assume your kitchen to be out of commission. Kitchen projects involve everything from your home's core utility systems to aesthetic concerns like finishes, so these jobs can easily spiral out of control. However, it is possible to remodel your kitchen on time and under budget. Prepare for your kitchen renovation with some simple tips that will help you thrive during the process.
Finish Your Kitchen Reno On Time
Remodeling your kitchen is like juggling. There are lots of moving parts. If you lose track of one, everything else might come crashing to the floor. The best way to finish your kitchen remodel project on time is by creating a robust schedule before the work begins.
If you're working with a contractor, they'll do the heavy lifting on scheduling work. DIYers will need to build their own schedule. Make a list of all the work you'll be doing in your kitchen as a starting point. From there, list all the steps involved in each subproject. Organize them in the order they need to be done to start building your project schedule.
Here is a rough order in which work should occur.
A kitchen renovation is a serious commitment. It's not uncommon for these projects to require six months of work to be completed. However, you can keep your project running on time when you start with reasonable, realistic expectations.
Manage Your Kitchen Remodel Budget
Kitchen renovations can be expensive. Your kitchen is the most-used room in your house, so you should invest in materials that will stand up to heavy usage. However, these supplies add up. Even minor kitchen remodels can cost more than $20,000. It's possible to break six figures when redoing a kitchen!
Kitchen remodels are a powerful way to raise the value of your home. Minor remodels can see a 70% return-on-investment, and even the most expensive projects can still result in almost 60% return-on-investment. You'll also get to make the most of your new kitchen while you're still living in your home.
There are some steps to keep your project under budget and maximize your return-on-investment. Explore these strategies to get the most for your money.
Thriving During Your Kitchen Remodel
If you're like most homeowners, you'll remain in your house while the work takes place. Kitchen remodels can take months, so make a plan to survive being without a kitchen.

Share This!