Strategies for Restaurants Wishing to Attract Pet-Owning Customers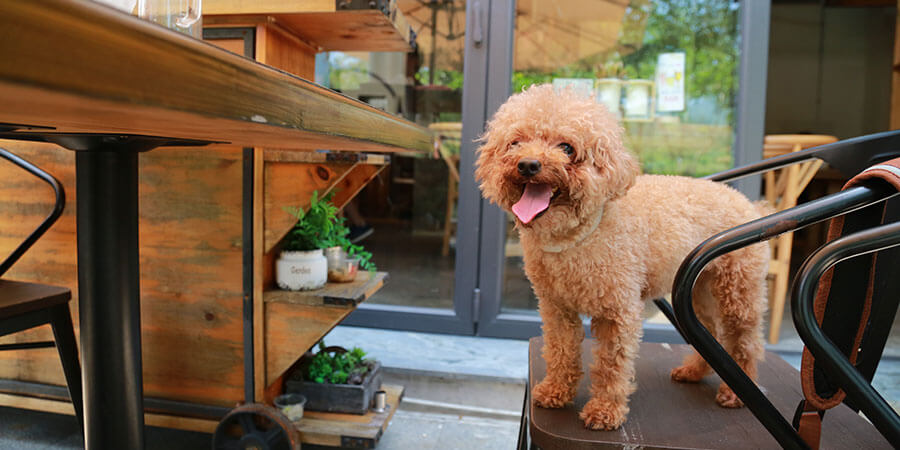 Approximately 72% of Americans consider their pets as just another family member. Many dog owners wish there were more pet-friendly dining options, so they could bring Fido along with them, the next time they enjoyed a family meal out. Only 12 states have laws permitting dogs (other than service animals) to be with their humans in outdoor dining areas. Proponents of dog-friendly restaurants state that food and beverages can still be safely prepared since these pets are only allowed outdoors. If you have a restaurant in a state that permits dogs on the patio, what strategies can you take to let customers know their pooch is as welcome as they are?
Let Pets Feature on Your Social Media Channels
Savvy restaurants know the power of social media channels like Instagram, Facebook, Snapchat, and TikTok when it comes to attracting diners with attractive food posts. Take it beyond the typical dish close-up or lively ambiance, snapping and including your clients' pets (and your own) in your posts if they are in agreement. Let your audience know you care by providing unique monogrammed bowls, dog toys, and other features that will let your clients know their pets are welcome.
Opt for Pet-Friendly Seating
If you are a pet owner as well as a restaurateur, then chances are, your home is fitted with dog-friendly chairs and other furniture. Factors such as durability, scratch resistance, and comfort should also be considered when buying furniture for your establishment. Rattan, teak, wood, and wrought iron are just a few common choices for restaurant patios, but you may also wish to have a few soft furnishings, especially if you have a lounge space on your patio. Materials to consider include microfiber (which is highly stained-resistant and durable), cotton (which is natural and strong), and nylon (which is hard-wearing though less soft than natural fabrics).
Offer Pet-Friendly Items on Your Menu
You must have heard of Starbucks' 'pup cup' (comprising little more than whipped cream for furry companions) but you may want to offer your four-pawed clients something a little 'extra'. Even fast food restaurants have woken up to the desirability of having these items on their menus. For instance, In-N-Out Burger serves 'pup patties', which are grilled, unseasoned burgers. Sprinkles Cupcakes make canine varieties that are sugar-free and topped with a yogurt frosting. Rock & Brews, meanwhile, has a dog menu that includes roast chicken, unsalted burgers, and even special beverages. You can always make your menu a little more sophisticated, offering select cuts of meat and presenting pup treats in a visually impactful manner. Remember, Instagram sells, and the prettier your dog's items are, the more likely their owners will share images of them on their social media channels.
The vast majority of Americans consider their dogs to be family members. Many people wish to include their canine companions in all activities—including dining. If you have a restaurant business, make the most of this demand by offering dog-friendly treats and toys, and by investing in sturdy furniture that will resist a few unintended scratches.
Share This!