How Long Do Thanksgiving Leftovers Last? Delicious Recipes to Use Them Up!
You've brought your loved ones together with a delicious Thanksgiving feast. There was laughter, maybe some tough conversations, but mostly love and gratitude for what this past year brought us. You've cleaned up the kitchen and the dishes are in the washer. But what now? What will you do with all those Thanksgiving leftovers?
The first step to planning your post-Thanksgiving meals is knowing how long these leftovers will last. If you don't plan on using something within a couple of days, Still Tasty tells us your best bet is to freeze it. Most foods can last up to three months in the freezer and some, like mashed potatoes, yams, and green bean casserole, can last almost a year! Check out a list of the most common Thanksgiving foods and how long they'll keep here.
Your next question might be what to store all these leftovers in. For the easiest cleanup and fastest storage possible, try saving your foods in foodservice disposables. These products will help free up your plasticware and food storage containers for all the delicious meals you make from your Thanksgiving leftovers.
Once your leftovers are properly stored, you can start planning on how you'll use them. There are loads of options for Thanksgiving leftovers, from soups and salads to sandwiches and casseroles. The variety of meats and staple ingredients used to make a traditional Thanksgiving meal really lend themselves to a fun mix of dishes - you may even forget they were leftover! To create the best dishes, you'll need the right restaurant smallwares. Stock up ahead of time for a stress-free experience. Check out some of our favorites:
1. Day After Thanksgiving Soup
Is there anything better on a cold winter day than a hot bowl of soup? With cold weather rolling in quickly and the cold and flu season about to be in full force, you'll want this recipe ready to make. In a way, it's a take on chicken noodle soup, simply switch out the chicken with turkey and maybe add in some of those green beans. For the easiest cooking experience of your life, check out some of our restaurant-level equipment. Whether you're cooking at home or cooking for hundreds, everyone needs a top-of-the-line stove!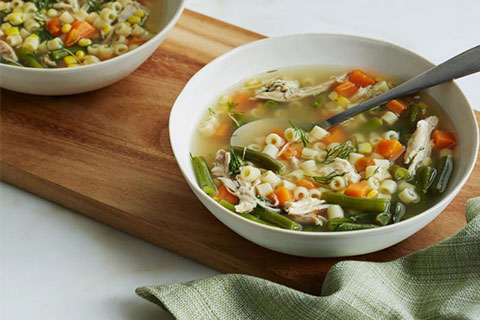 2. Turkey Pot Pie
For a hearty, filling, delicious wintery meal, you have to try this turkey pot pie. Not only will this make your entire house smell like heaven, but it can also feed four people, all with those simply Thanksgiving leftovers. This is also a great option if you want an easy-to-prepare meal. All you do is throw the ingredients in a pan and lay some pastry on top.
3. Thanksgiving Leftover Casserole
This is another great recipe for a set-it-and-forget-it meal. You've already done the prep work on all those Thanksgiving dishes - why not lean on that, and put it all in a pan, and cook it up? It's all the great flavors of Thanksgiving in one easy dish. Casseroles are a beloved meal for a reason - they are just so easy, especially when you already have leftovers. Pick your favorites, a little of this and a little of that, and then you're ready to bake!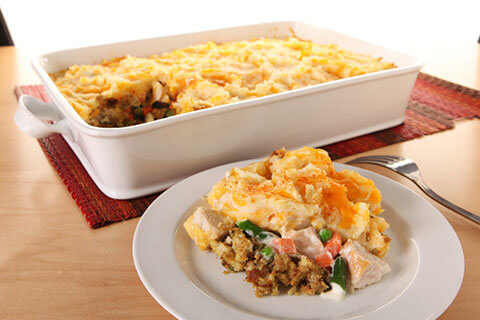 4. Mashed Potato Waffles with Onions, Cheese & Chives
When you think of Thanksgiving, do you first think of lunch or dinner? Probably, but what if Thanksgiving broke into the breakfast scene? With these mashed potato waffles, it does just that! Basically, this is a potato pancake in a fun shape. The best part is there isn't a greasy clean-up. You can serve these as breakfast food, or follow the example of the recipe author and serve them with fish or chicken.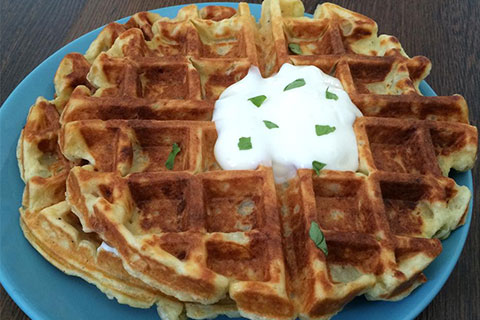 5. Sweet Potato Buttered Rum Flan
It's sweet; it's jiggly; it's flan and it's delicious. This iconic Spanish baked custard is a favorite of many and can easily be made with your leftover sweet potatoes. You'll have the most success if your sweet potatoes were prepared simply and less seasoned. Adding a little nutmeg really takes this caramel-flavored dessert over the top and a hint of rum doesn't hurt either!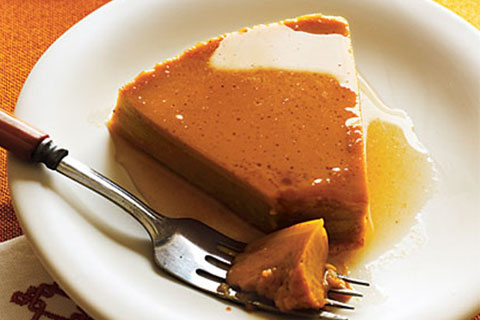 6. Cranberry Kir Royale
Cranberry sauce might be the most underrated Thanksgiving leftover there is. It's so versatile - it goes in sandwiches, can top most meats, and it can even be mixed in a holiday cocktail. With this recipe, we put a little twist on a classic French cocktail. With a few days - yes, days - to steep the liqueur, you can have a delicious, sweet, unique holiday cocktail and no-one will know you used leftovers to make it.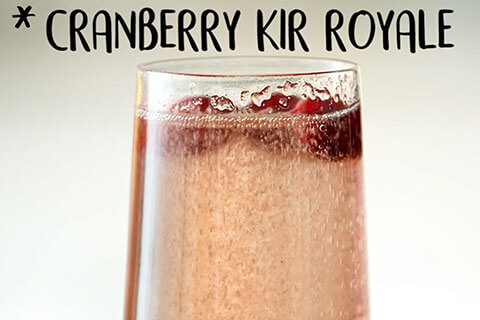 7. Monte Cristo Sandwich
When you cook a bird that can weigh as much as a toddler, you will likely end up with a ton of leftover meat. One of the best things you can do with turkey meat you have sitting around is to repurpose it into a delicious sandwich. And you can get fancy with it! Check out this Monte Cristo recipe, which is essentially a turkey sandwich that has ham and Swiss cheese added to it. It's the ultimate in grilled cheese sandwiches. Add a little cranberry sauce for a fun little surprise.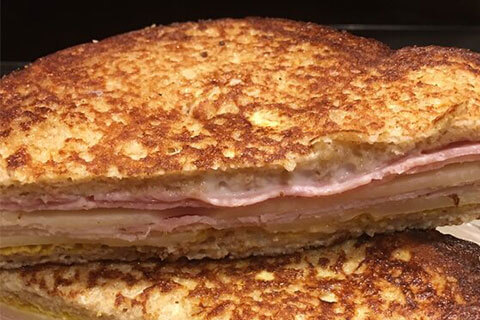 Final Thoughts
Clearly, there are dozens of ways you can reuse your Thanksgiving leftovers. The possibilities are nearly endless. To make each dinner feel like a special occasion, consider investing in some new restaurant tabletop items, like dinnerware, beverageware, and flatware. Then every dinner will feel like Thanksgiving all over again. Get cooking!
Share This!