How to Create an Unforgettable Restaurant Concept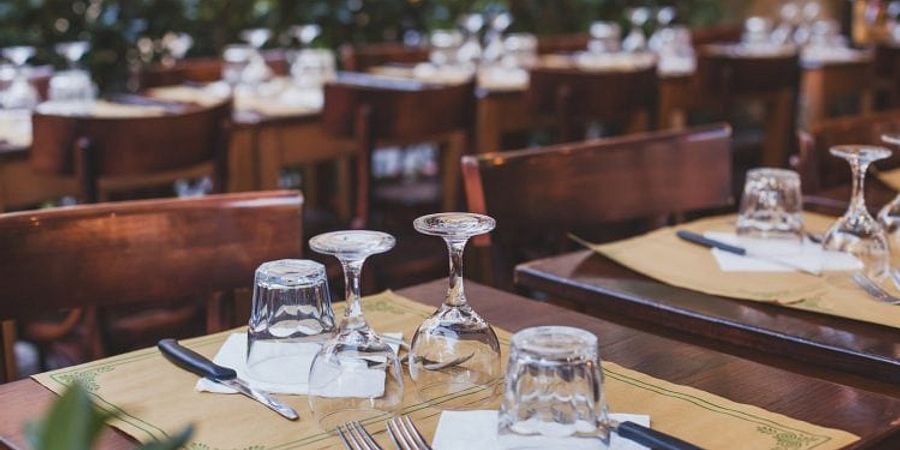 Every restauranteur envisions their restaurant becoming the biggest thing since sliced bread. As great as it is to have dreams, you won't launch into a world-renowned career overnight.
After all, almost a quarter of restaurants fail in their first year.
Becoming one of the success stories starts with a great idea. If you're trying to come up with the perfect restaurant concept for your new spot, try these tips.
Tips for Coming Up With a Restaurant Concept
For a restaurant to reach great heights, several factors need to come together. On top of a great menu, a promising location, and fantastic service, you need the perfect concept. Try these tips to find yours.
Find the Gaps
Originality is key when you're coming up with a theme for your restaurant.
Start making a list of your competitors and their concepts. Think about which themes are the most saturated. More importantly, look for gaps and concepts that are missing.
Remember that your concept doesn't have to be something no one has done before. It just has to be something that isn't available in your area.
Think of Your Audience
As with any business, you need to think about your top customers while planning your restaurant.
Who do you want to appeal to? Are you trying to create a place for families with kids? Or do you want to offer a fun atmosphere for single young adults? Perhaps you want to target college students or senior citizens.
Make sure your customers are prevalent enough in your area to build your business. For example, if you live in a suburb in which most residents have small kids, a bar for college students may not draw enough of a crowd.
You also need to compare your target demographic to what your competitors offer. With the suburb example above, even if young professionals aren't the largest demographic if your area, you may still be able to thrive if there are no restaurants that appeal to that group.
Follow Your Passions
Before you get too deep into research and statistics, ask yourself what you would enjoy.
Your restaurant concept should be one that you personally love. As practical as you need to be, choosing a concept that appeals to you will help you have the passion to keep the project going. It will also help you come up with a design vision.
Go On a Road Trip
As we mentioned above, your concept doesn't have to be one that has never been done before in history. It just needs to be new to your community.
If you need inspiration, keep an eye out when you travel. Ask people about unique restaurants they love or drive around and see what you see.
Don't believe us? Look at cat cafes.
It started with a single coffee shop trying a new concept. The news spread and now most major cities have at least one or two cat cafes. Many of them are thriving because while people had heard about the concept in other areas, they'd never had one in their town.
Get Feedback
You could have the greatest taste in the world, but you're only one person. You can't run a restaurant if you're the only one patronizing it.
If you're considering one or a few concepts, seek others' opinions. Target the people who are in your key demographic.
Make sure you're gathering feedback and taking surveys in a way that lets people be honest. For instance, create an online survey and send a link to people you know rather than asking them in person. Make sure the survey can be anonymous.
Consider Your Location
Every neighborhood has as much of a personality as the people who live there. A few blocks of distance can mean a whole different world.
As you choose a concept for your restaurant, consider where it will sit. You don't have to have a location already, but have an idea of your target area.
Your concept should make sense in the context of the neighborhood. What's the atmosphere? What type of people will be walking past? The right concept will have local appeal while also showing neighbors that you understand them and want to serve them.
Talk to a Designer
Most people think that coming up with a restaurant design is one of the later stages of the process. While that's true with fine-tuning the design, it's never too early to start talking about general ideas.
Your restaurant's design will be one of the top ways you put your theme into action. Talk to a restaurant designer about some ideas for how your restaurant will look.
This serves a few purposes.
First, it helps you visualize your restaurant. Second, it gives you an opportunity to talk things through and make your idea more concrete. Third, it allows you to have some sketches so that as you're speaking to investors, you can give them a visual.
Finally, during this session, your designer will be able to give you an idea of the cost you can expect. It's instrumental that you understand what you'll run into before you begin.
No one wants to spend their money fixing up a restaurant that they can't open because they run out of money before it's ready.
Turning Your Restaurant Into a Reality
A restaurant is more than a business. For many entrepreneurs, it's a way for them to put their passion into action.
That thriving restaurant of your dreams all starts with a single idea. The tips above can help you find that ideal restaurant concept that will grow into a business full of smiles and laughs. The trick is to find the point where passion and research come together.
Share This!