The Best Snacks To Pack For The Beach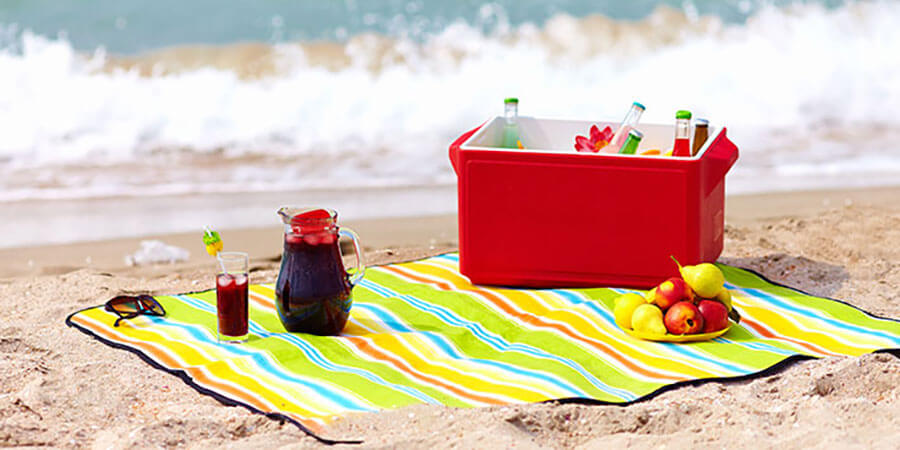 The summer season is almost upon us, which means it's time to hit the beach! If you're planning a trip to the beach, there's nothing more relaxing than sitting next to the waves and enjoying some delicious snacks while you catch a tan.
There are several options you can choose from when deciding upon which snacks to take to the beach, but these are the absolute most delicious and accessible. Here are seven great foods to take to the beach and enjoy while enjoying the atmosphere.
Individual Seven-Layer Dip
One interesting option you can take is some individual seven-layer dips. Take a plastic cup and fill it with layers of sour crème, guacamole, crushed chips, some queso, and salsa. Throw in whatever else you enjoy eating and you'll have a great snack while on the beach.
This is a great option because the dip is totally self-contained but still delicious and refreshing. You can take a bag of chips with you as well and enjoy your great concoction as you sit and watch the waves lap against the sand. The flavors will mix together and create a unique and distinct sensation in your mouth.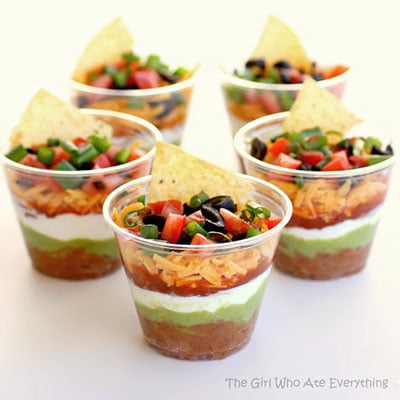 Frozen Banana Pops
Another great option for a self-contained snack is frozen banana pops. Simply take a few bananas and stick them in the freezer before you leave for the beach. You can sprinkle them with a number of sweet treats, like sprinkles or chocolate chips.
Take the bananas out of the freezer when you leave and enjoy eating them while on the beach. This is a great choice because bananas aren't too filling and will leave you in a light and airy mood. Bananas are a great fruit to enjoy while out for the day.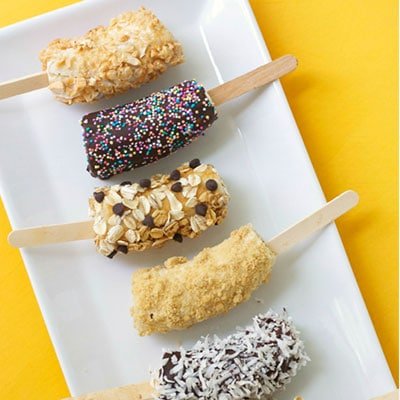 Chocolate-Peanut Butter Granola Apple Bites
You can keep things simple by slicing up some apples and taking these slices with you to the beach, but you can also get fancier. You can drizzle some chocolate syrup on the apples and add other ingredients as well, like some delicious granola or caramel.
Whatever you choose is up to you, as long as it's sweet and delicious. Don't add too much sweetness, though, or the snack will weigh you down while you're on the beach, trying to enjoy yourself. A slight drizzle of whatever you choose should be plenty to keep you satiated while you lap up the sun and watch the sights and sounds of the beach.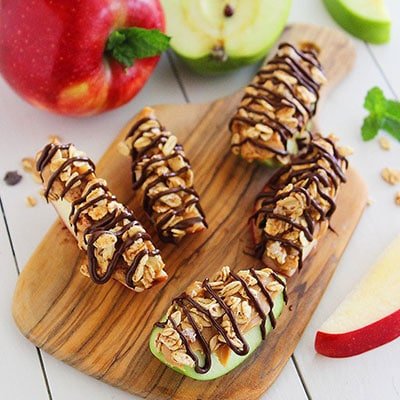 Popsicles
In addition to freezing bananas and making your own popsicles out of them, you can also take some traditional popsicles to the beach. There are a variety of flavors you can choose from too. There are mango, kiwi, and raspberry pops just to name a few, and grape popsicles are always tasty on hot summer days. Popsicles are great beach foods because they're cool and refreshing.
You can snack on them before you go into the ocean and any mess they leave can be washed off in the water. If you're worried about the sun beating down on you and making things uncomfortable, popsicles are definitely the way to go.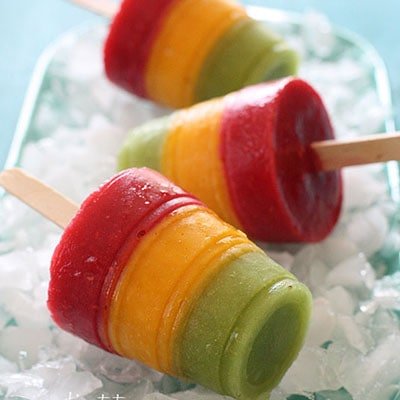 Summer Fruit Salad
Who doesn't love a nice fruit salad made up of all the great fruits summer has to offer? Summer fruit salads are typically made up of melons and berries, such as watermelon, cantaloupe, strawberries, blueberries, and raspberries. Throw them all into a reusable plastic bowl and voila.
These are the sweetest and most refreshing fruits, and they taste even better when enjoyed under the hot sun on a beach. You can eat fruit salads at any time during the day, so whether you're going to the beach early in the morning or as the sun's setting, this is a great choice. It's also the healthiest choice on the list for when you need a great burst of energy.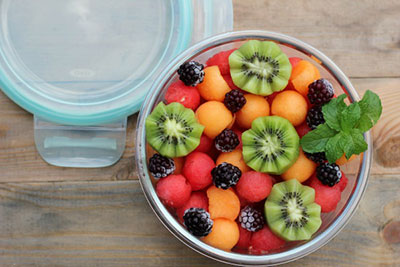 Smoky S'mores Trail Mix
Trail mix on its own is already delicious and refreshing, but adding some sweet treats to it makes it all the better. Take some traditional trail mix and add in graham crackers, chocolate, and marshmallows. You've just made a sweet and delectable trail mix that you can enjoy throughout the day and keep any cravings under control before you eat dinner or lunch.
This trail mix is great because it's not too messy and there won't be any sticky residue on your fingers. Like popsicles, any mess you get on yourself can be easily washed off on the beach, which makes it the perfect choice to bring with you during summer vacation. It's also easy to make.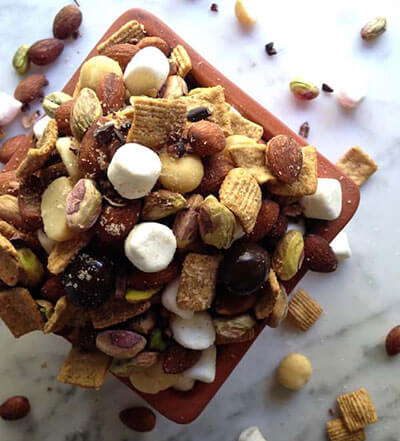 Cinnamon Sugar Popcorn
The final treat on this list is a real doozy. Popcorn by itself is great but there's no taste like adding some cinnamon sugar to plain popcorn you can buy from a store. Mix up the sugar and popcorn in a bag or bowl and taste the goodness you've made for yourself. This treat is also particularly great to take to a beach because the sun will mix up the sugar and cinnamon naturally into the popcorn.
It may be a little sticky, but cinnamon sugar popcorn is one of the best-tasting things on the planet. Like the other foods on this list, the popcorn will also be entirely self-contained, great for carrying around in a bag and munching on as the day goes by.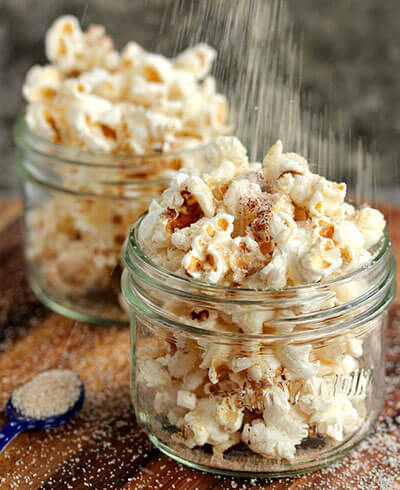 Share This!