Restaurant Happy Hour Guide
One of the most popular promotions or features for a restaurant to offer is Happy Hour, and it's successful for restaurants from all dining categories and cuisine. Even pizza restaurants can have a happy hour, with discount brews and ½ price pizzas. Using this promotion type lets you make up for the slow moments after the lunch rush ends and dinner begins. It also helps you create a welcoming atmosphere for your patrons, which should be a big focus of your Happy Hour offerings. A survey cited by The National Restaurant Association found that consumers seek more than just special pricing during Happy Hour. 43% of the respondents saw Happy Hour as a chance to relax, while 38% mentioned they liked meeting with friends, and 23% liked meeting with colleagues. Happy Hour will let attendees see what type of food and atmosphere you deliver, increase your sales, and help you end the dead hours of 5 pm to 7 pm. In return, your customers will get a place to relax and enjoy themselves after a long day. Some may even stay for dinner or get a to-go order.
How to Have a Successful Happy Hour
Embrace Networking Chances
Could your restaurant be a good place for young professionals to network? Try connecting with a professional association to see if you can host a Happy Hour for their members. You may approach a marketing association and bar association. Consider all of the local groups that may benefit from a networking hour at your restaurant. They'll get a nice adult space to speak to other members about their profession, while you'll get customers.
Don't overlook any opportunities. Is your restaurant near a large corporate complex? You should consider offering Happy Hour and advertising it with a sidewalk sign or marquee. You're likely to get workers interested in your Happy Hour, and they might become repeat customers for lunch or even dinner later. You may even consider making flyers for the promotion and dropping them off with a secretary at nearby companies.
Create a Special Menu, then Advertise it
One reason people attend a Happy Hour, besides getting to have a good discussion with friends or coworkers, is to enjoy your food and drink. Why not showcase some of your best meals with small plate versions or offer unique appetizers? You'll be giving them affordable food but also enticing them to come later for the regular dinner-size portion later.
Once you've decided what your Happy Hour will have, you should advertise it. Add it to your website under a Special Events section, and be sure to share it on social media. You can also add your restaurant to HappyHourSpots.com, which lists restaurants in all 50 states that offer Happy Hour. If you have a loyalty program or mailing list, mail out an announcement with the hours and days Happy Hour is available. Don't skip more traditional forms of advertising either, including local newspapers. Think about advertising on days like Monday through Friday, as these are days workers are likely to come into your place.
Try Late Night Happy Hour
Have you ever considered a late-night Happy Hour? The National Restaurant Association's survey saw 41% of respondents aged 21 to 34 stating that they had tried special offers that restaurants offered during the late-night hours, i.e. after 10 p.m. A late-night Happy Hour offers you a chance to enjoy alcohol and appetizer profits even after the first Happy Hour ends. In fact, the above survey even found that 1/3 of a restaurant's alcohol sales could come from just these two times. Making the environment ripe for fun with music, bar trivia, and food specials mean you'll have a crowd that loves being there and will also spend money.
Happy Hour can meet a happy restaurant owner when it comes to finding a way good to boost profits. With careful planning, great food, and good drinks, you can find success.
Creative Examples of Happy Hour Menus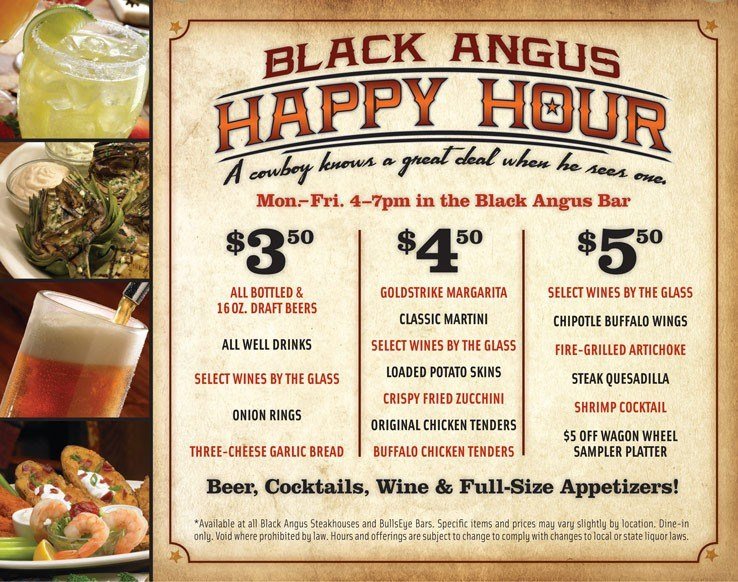 Having different price levels for Happy Hour is always a creative way to draw customers in.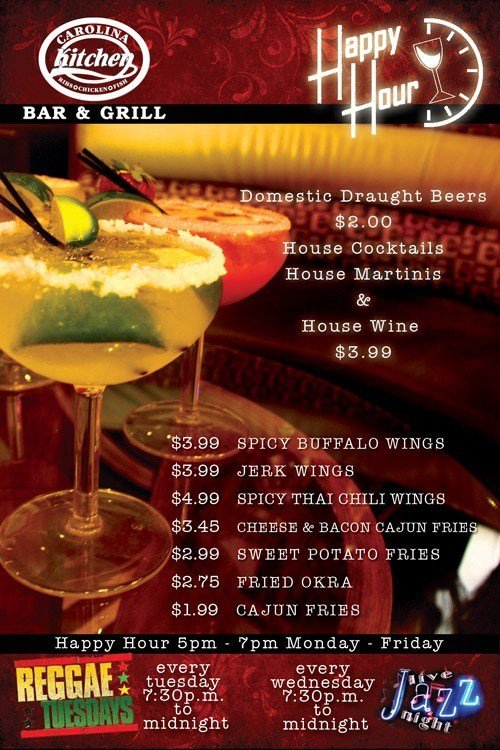 Your Happy Hour Menus are a great place to visually display your food or drinks and also feature any events you have going on.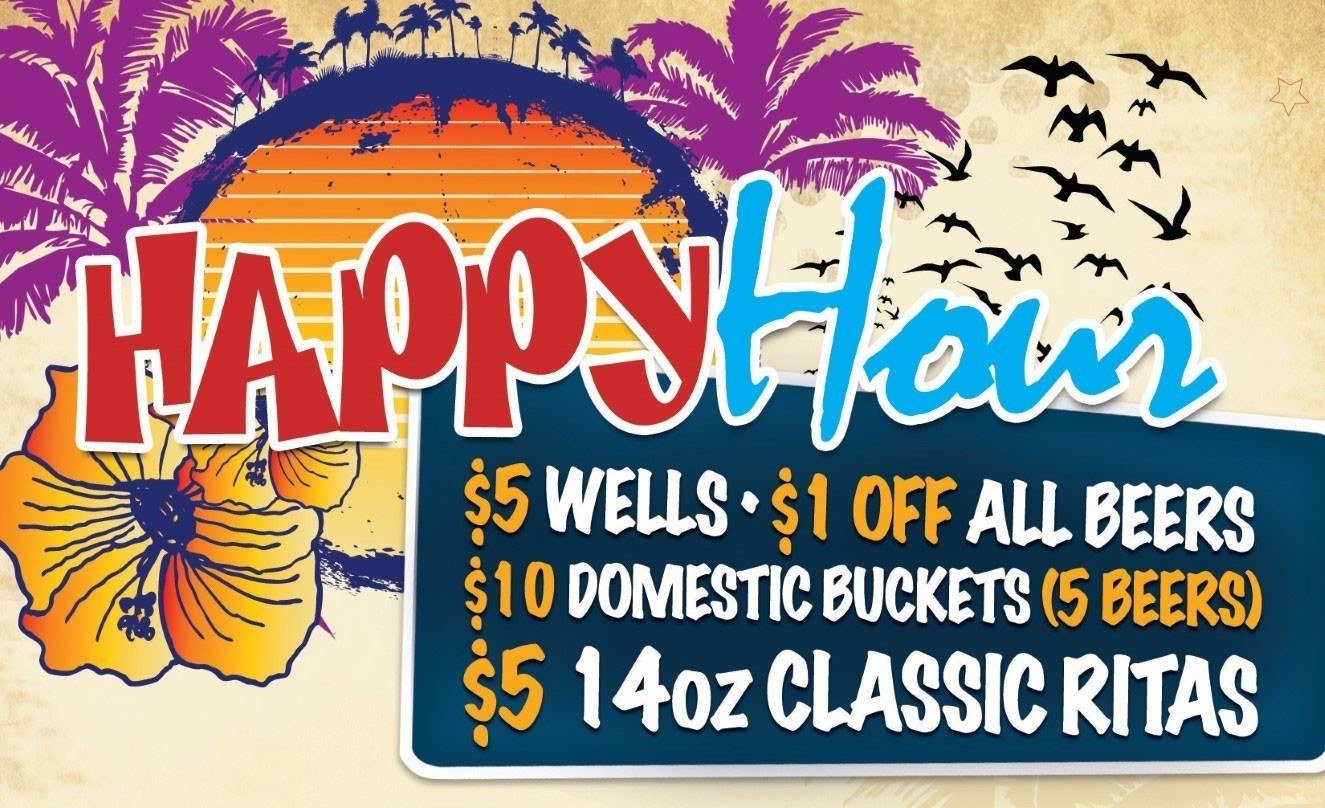 Using interesting fonts and colors will help to grab your customer's attention.
Further Reading
Don't Worry, Be Happy: Keys to a Profitable Happy Hour - Some great tips on how to make Happy Hour profitable for you.
Happy hour and late night success - Some tips on different ways to do happy hour.
Share This!