How to Create Repeat Customers for Your Restaurant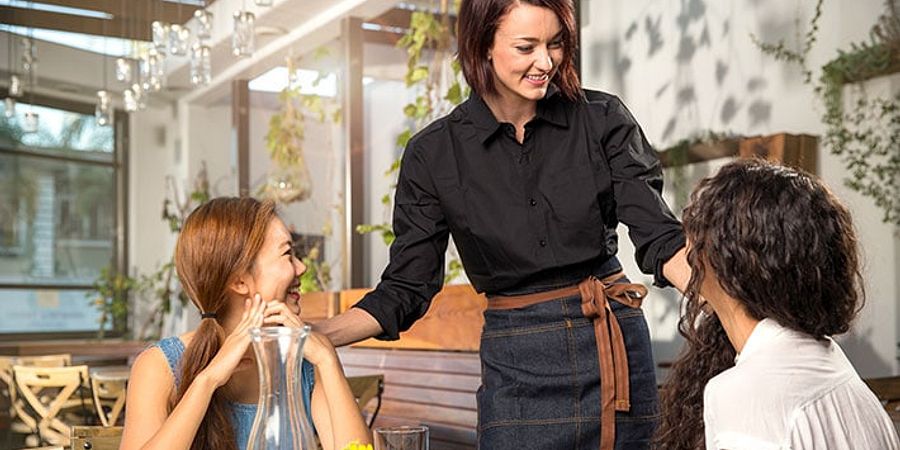 As a restaurant owner, you are obviously concerned about attracting new customers. However, the focus on continued growth often causes you to neglect what is arguably the most important part of sustained success: repeat customers. Researchers at Harvard have found that if you increase repeat visits by 5%, you can raise your profits anywhere from 25 to 125%. Other studies show that the cost of acquiring new customers is 5 times the cost of retaining an existing customer, though some experts say it may be even higher -- at 6 to 7 times the cost. Here's how to create repeat customers for your restaurant.
A durable and successful marketing strategy breaks down to three important elements:
Increasing customer returns
Increasing purchase amounts from existing customers

Making sure your customer returns to your restaurant because they feel connected

Maintain Consistency
As humans, we're creatures of habit. We like things to remain consistent, and that extends to any place that we go frequently. We go to the theme park expecting to ride the same rides and have the same amount of fun, and we go to the restaurant down the street because the food is reliable and consistent. Consistency is key. Before you do anything else, before you spend any money on marketing campaigns, you should make sure you have a good handle on your consistency. Say a customer visits your restaurant several times, and on each visit, things have changed dramatically without warning: your hours changed, you raised prices, and you've stopped offering many of your popular dishes. Now your customer doesn't know what to expect anymore, and they are less likely to return.
Offer Online Ordering or Delivery
Your customers want things to be easy. They may like your food, but they might want to sit down for a long dinner. This is where you can make your customers want to return to your restaurant by offering options that make it easy for them to dine. If you add online ordering, your customers will still be giving you a sale, they just won't be eating at your restaurant. If you offer delivery through OrderUp, Grubhub, and other delivery services, your customers will again be giving you a sale, even if they don't eat in your restaurant. Your customer base will appreciate the flexibility you offer and will remain loyal if they have a good experience.
Give Incentives When They Bring Friends
Everyone loves free things, especially free food. To keep your customers coming back again and again, sometimes you need to remind them of what they liked about your restaurant in the first place. Giving an incentive is a good way to remind them, and also entice them to bring a friend to your restaurant. If the friend has a good time at your restaurant and likes your food, they might start coming in as well. Incentives like coupons or freebies, such as "buy 1, get 1" are a good way to entice them to your restaurant, especially if your competitors aren't offering anything similar. Just be sure you measure your success rate and end the promotion if you aren't seeing measurable gains.
Use a Loyalty Program
Nowadays, it seems like every business, from pet groomers to car washes, has a loyalty program. Why? Because they work. If you like the service, experience, and food, and there's going to be a tangible reward after you've visited X number of times, you'll likely return to that restaurant. A loyalty program is a signal to your customers that you appreciate their business. Your customers, in turn, will give you repeat business, because they have that incentive. Studies show that loyal customers can spend up to 67% more on repeat visits to a business, and will often increase their visits as they remain with the loyalty program.
Watch Your Discounts
If you have repeat customers, you want them to perceive your restaurant as worth the price and time spent there. Too, many discounts can actually cheapen their perception and they may balk at paying full price, so you should oversee your discounts carefully. Discounts or free items are given for reaching a loyalty milestone, but your regular customers shouldn't receive $1 off or 10% off just for visiting your restaurant repeatedly, as they're already paying full price. It's better to invest your time into offering bouncebacks, incentives for first-time customers to return your restaurant.
Treat Your Customers Well
Think about when you took a cruise or went on an all-inclusive vacation, or visited a 5-star restaurant. You probably felt treated like family, and like your purchase really mattered. We want to feel like more than just a number by the businesses we frequent, and your customers want to be valued the same way. If your customers come in and feel like they aren't valued, they're not going to return. If they're welcomed, and treated well, they'll feel like family, and they'll want to return. Use their name, if possible, and thank them for their visit.
Have Great Food and Service
It's the most important element of a restaurant and should be self-explanatory, but it's worth repeating: you must have great food and service. Why else would your customers return? Your food needs to be delicious and worth the price they pay, or they won't return. Make sure that your dishes and service provide a great experience for every customer, and you'll lay the groundwork for a repeat customer.
The answer on how to create repeat customers for your restaurant involves a combination of all of these elements, which tie together to create the experience that your customer will either love or hate. Neglect one, and you may risk your customers not coming back. First and foremost, make sure that your service and food are up to par, then you can focus on everything else.
Share This!