Hand Mixers vs. Stand Mixers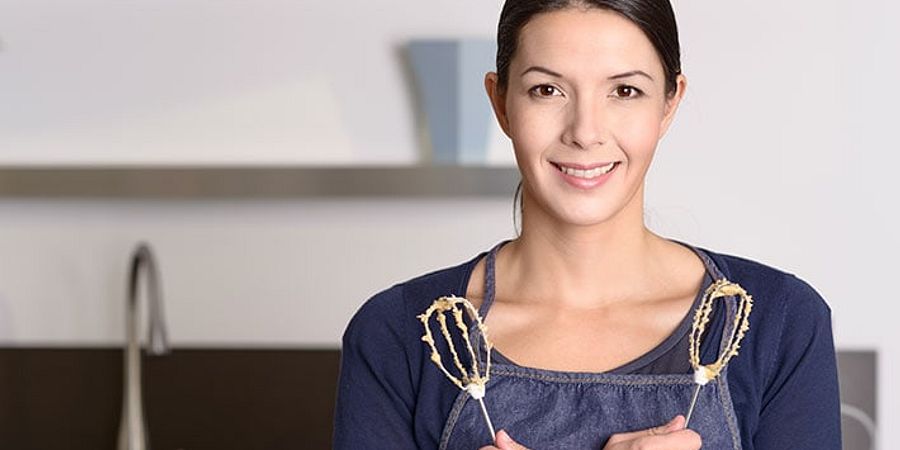 We all know that a mixer is a handy tool for baking cakes whether you're a professional chef or a home cook, but do you know the difference between hand mixers and stand mixers? Both appliances can be indispensable in the kitchen, however, their use can differ depending on your needs. Let's consider the versatility and features of each one, and what they can offer to your kitchen.
Hand Mixers
A hand mixer is just that, a mixer you use and operate with your hand. It takes the pain and time out of blending ingredients and tiring your arms. You'll find a hand mixer in most household and restaurant kitchens. They're affordable and easy to use, even for a novice cook. You can use a hand mixer to whip, beat, and mash easily within a few minutes, and it's suitable for many cooking jobs. You'll find they're easier to clean up, and often come with variable speed settings, so you can get your blend, mix, or mash just right. A hand mixer also features removable blades so you can adjust the mixer for whatever style of mixing you need.
While a hand mixer is definitely a great appliance for the kitchen, there may be jobs that require a steady hand so you don't splash out ingredients, or that will use a larger size than the standard mixing bowls. If this is the case, then you need a stand mixer.
Stand Mixers
Stand mixers come in two different versions: commercial and home. Both feature a faster motor than the hand mixer and let you mount the bowl to the mixer. These types of mixers are good for working with doughs for fresh-baked bread, meringues, and much more. Like a hand mixer, you'll find stand mixers that include attachments such as hooks, whisks, and more, so you can use them interchangeably depending on the task. If you buy a traditional stand mixer, you'll often have it sit on a counter; however, a commercial stand mixer may sit on the ground or on a counter, depending on its size and capacity.
Stand mixers will differ in quart size depending on what model you purchase for your kitchen. You'll find mixers that can accommodate up to 80 quarts while others hold 10 quarts. Stand mixers also come with auto-timers, multiple speeds, and auto-shutoff, however, features vary by model. When shopping for your new stand mixer, look over all of the features of each model you consider and decide what you need in your kitchen, so you have a stand mixer that can handle everything you throw at it.
Note: When using a stand mixer, be sure you read the product specs, as some manufacturers will specify that a particular stand mixer isn't suitable for bread, pizza dough, and other thicker ingredients. You'll save yourself time, frustration, and mess by doing so before you mix!
A mixer has a sweet appeal to any home or commercial cook. You may enjoy baking cakes, pies, and cookies by hand, but if you're looking for a new way to speed up your process, you can't go wrong with a mixer. Whether you buy a hand mixer or a stand mixer, you're purchasing a way to save money and make sure your ingredients are blended exactly like you like them.
Share This!