Commercial Espresso Machine Buying Guide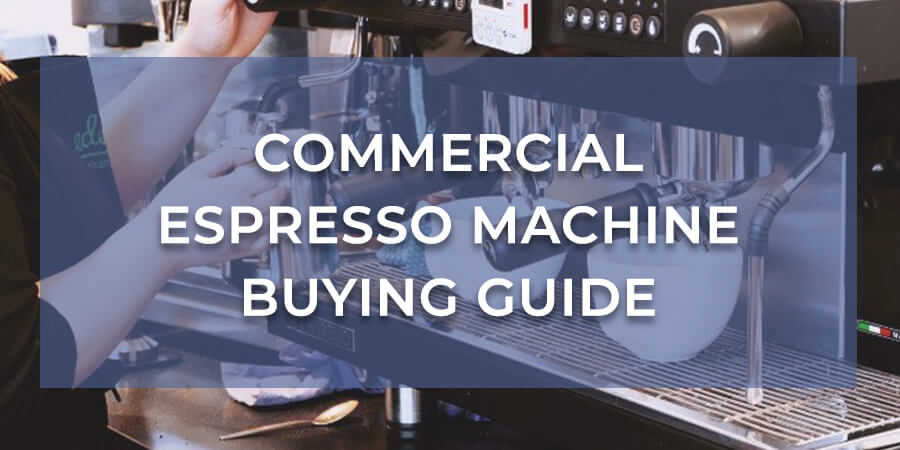 Enjoy coffee and specialty drinks the way they were supposed to be enjoyed. Using fresh ingredients and top-of-the-line microprocessor technology, we have a variety of commercial espresso machines that deliver premium beverages at the touch of a button. Our commercial espresso machines offer an endless supply of caffeinated possibilities for your coffee shop or establishment. Whether you are looking for fixed or non-fixed water connections, we have a number of classic or modern designs to choose from. Each espresso maker offers multiple benefits to give your kitchen a top-of-the-line, cafe feel.
1. Automatic Commercial Espresso Machines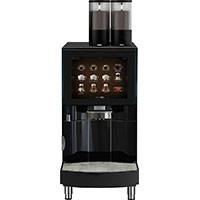 This is not your mothers coffee maker. If you are looking for a no-mess, user-friendly commercial espresso machine without the hassle of cleaning and grinding yourself, The Franke FoamMaster™ Espresso Machine can be the solution to your coffee needs. This fully automatic commercial grade espresso machine system boasts an intuitive touchscreen that can dial up a multitude of coffee house favorites in no time at all. Lattes, macchiatos, Americanos, cappuccinos or a variety of cafe favorites are available right at your fingertips. Our frothing capabilities and temperature settings can handle your drinks either hot or iced so that you can enjoy your Franke FM850 all year for quality, gourmet beverages. Enjoy your foam hot or cold, for even more specialty options. Our two hoppers give you a choice of regular or decaf beans and can handle up to 150 espressos an hour. Grind, tamp and brew all in one machine, without getting your hands dirty. Also, cleaning is a breeze with the automatic rinse cycle. Each Franke FoamMaster™ Espresso Machine features your choice of an optional side 12" refrigerator or under-table 12" to house your milks and creams, or choose our "no refrigeration" option. A flavor station is also available to hold your favorite coffee flavorings for a larger variety of specialty drinks. The sleek, black gloss finish will make this a sharp addition to any kitchen, bar or cafe seeking a commercial espresso machine.
2. Manual or Semi-Automatic Commercial Espresso Machines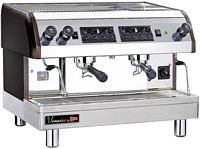 For those looking for the traditional cafe commercial espresso machine, GoFoodservice has automated and manual dispensing espresso machines available as well. Give your bar, cafe or home the classic, old-world feel with these commercial coffee machine systems. If you like your espresso to be true to its Italian roots, consider the Grindmaster Cecilware CS2-220 for your next cup. This traditional espresso machine has the convenience that automated coffee systems have, but with the additional option of manual brewing. Grind, tamp and brew at your own convenience, filling the portafilter yourself with your own freshly ground espresso. Impress your guests with your barista skills using your very own manual commercial espresso machine. Steam your milk and pull your espresso shots at once with no water supply issues. With a 13-quart boiler, you can pull up to 480 Demi Tasse Cups in one hour. The CS2-220 also has an auto-clean function for your convenience.
3. Commercial Espresso Machine Possibilities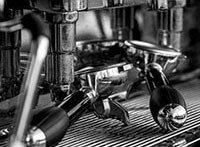 Enjoy your favorite cafe specialties with any of our commercial espresso machines. Whether you enjoy automatic brewing or manual brewing, we have a variety of coffee systems that are sure to be a welcome addition to your countertop. Order today from GoFoodservice for quality brew machines at affordable prices.
Keep in mind, we do have plenty of other espresso machine brands and espresso machines to offer, so if you can't find them on our website, just reach out and we'll be happy to assist!
Share This!