Primo Commercial Food Prep Equipment by MVP Group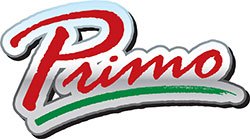 When it comes to getting a good mixing of our food, we need to know we are buying from the right brand. Primo (Previously known as Presto!), they are known for providing some of those outstanding mixers. With a gear-driven system for the most part, Primo branded mixers can be relied upon to make sure the end result is as consistent, as clean and as attractive to present as it possibly can be. From the amateur chef to the professional kitchen, the addition of a Primo mixer can make it so much easier to create a convincing and quality finish.
Not only is Primo a brand that brings decades of expertise to the table but they also introduce exceptional variety. Primo slicers, for example, are known for being some of the finest belt-drive meat slicers on the market. Known for their reliability and their lifespan, this can become a kitchen companion that anyone can use to get clean, consistent and attractive slices of meat made up without any challenge or stress.
While the quality of the goods that you load into your Primo meat slicers and mixers is so important, even the finest meats will struggle in the wrong kind of environment. By the same token, even the worst ingredients can be managed by a Primo device, while the best meats will hang and stutter in the wrong kind of equipment overall.
With this in mind, it pays to look at the importance of the hardware: which Primo provides in value and abundance. From slicing to mixing, Primo makes the whole job far less of a headache.
Primo Best Sellers


Primo PM-20
20 Quart Commercial Planetary Mixer
$1,045.00 /ea
Free Shipping

Primo PS-10
Electric Meat Slicer, 10" Blade, Belt Driven

Primo PM-30
30 Quart Commercial Planetary Mixer
$1,960.00 /ea
Free Shipping

Primo PS-12D
Electric Meat Slicer, 12" Blade, Belt Driven
$1,110.00 /ea
Free Shipping

Primo PS-12
Electric Meat Slicer, 12" Blade, Belt Driven


Primo PDR-16
Electric Countertop Dough Roller & Sheeter, 16" Roller
$1,480.00 /ea
Free Shipping
Primo Categories