Febreze Air Freshener and Odor Eliminator Products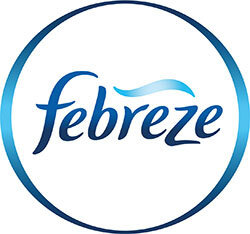 While other companies only mask odors, Febreeze eliminates them at the source! Febreeze can refresh soft fabrics that often trap unpleasant odors inside and leave them with a light, fresh scent. With cleanliness as a top priority for any business and household, Febreeze by P&G Professional now offers a line of professional products that can sanitize fabric surfaces as they kill bad odors. Shop from our lineup of Febreeze odor eliminating products and say goodbye to unpleasant odors today!
Febreeze Products and Availability
GoFoodservice offers one of the largest selections of Febreeze air fresheners and Febreeze odor-eliminating products for a variety of businesses. We offer Febreeze products such as:
Febreeze Air Fresheners
Febreeze Odor Eliminating Products
Febreeze Air Freshener Products
Febreeze Odor Eliminators
& more!
Featured Febreeze Products
32 oz. Febreeze Sanitizing Fabric Refresher & Odor Eliminator
The combination Febreeze Air Freshener and Febreeze Odor Eliminator helps to eliminate odors that are often trapped in fabrics. Its patented binding technology works by locking onto odor molecules and trapping them for good, leaving clothes and other surfaces smelling fresher. This Febreeze air freshener also sanitizes and kills 99% of bacteria of surfaces, and leaves behind a light and fresh scent. Febreeze air freshener products are safe for virtually all fabrics; all you have to do is spray soft surfaces until fully wet and allow them to remain wet for 5 minutes. Say goodbye to fabric odors with Febreeze!
27 oz. Febreeze Fabric Refresher Pet Odor Eliminator
Get rid of pet odors from tough fabrics and surfaces like furniture, carpet, and upholstery with this Febreeze pet odor eliminator. Febreeze has created another quality solution to their line of odor eliminator products with simple solutions to handle all sorts of pet odors. Simply spray the pet odor eliminator on the fabric and let it dry.
27 oz. Febreeze Unstoppable Fabric Refresher
With 2x the scent power, the Febreeze Unstoppable Fabric Refresher can eliminate fabric odors quickly and effectively. Get an explosion of freshness by simply spraying fabrics until they are damp and waiting for the odor molecules to be eliminated. Available in a variety of fresh scents, the Febreeze Unstoppable line of products provides long-lasting freshness to any fabric surface.
If you're looking for quality air freshener products and odor eliminators from one of the industry's top brands, GoFoodservice can provide you with Febreeze air freshener products and Febreeze odor eliminating products for your restaurant, bar, banquet hall, caterer, or other business. Febreeze air fresheners and odor eliminators also work great around your home! If there are any Febreeze air freshening or odor eliminating products that you are unable to find, please contact us and we will be happy to help.
Febreeze Best Sellers
Febreeze Categories