What to Look for When Buying Gelato Dipping Cabinets for a Business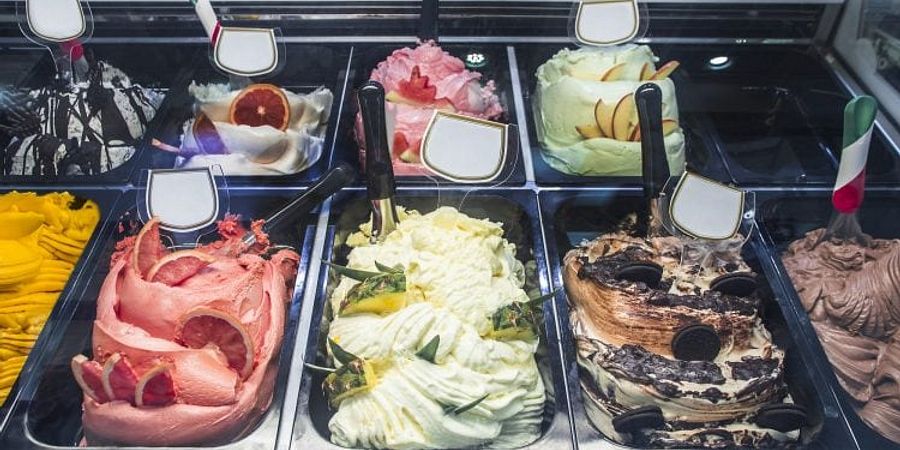 Gelato and ice cream look the same and taste the same for the most part. So how are they different?
Their biggest difference is in the texture. Gelato has less air incorporated, which makes it denser than ice cream. It has a silky texture that is best served at a warmer temperature than ice cream.
Their differences also extend to the type of dipping cabinet they need. What do you need to consider when buying gelato dipping cabinets? Read below to learn how to choose the right one.
1. Temperature
Different frozen desserts need different temperature settings to maintain their perfect dipping consistency. Ice cream, for example, needs a colder temperature for it to retain its texture and flavor.
Most ice cream dipping cabinets hold about -10 to 10 degrees Fahrenheit. For easy dipping, store your ice cream somewhere between 6 degrees to 10 degrees Fahrenheit. This is also the proper temperature to eat your ice cream.
For best flavor, though, store it at 0 degrees Fahrenheit or much lower.
Gelato dipping cabinets need to maintain a warmer temperature because gelato is softer than ice cream.
When choosing the right appliance, don't forget that you don't only need it to maintain your product's texture and flavor, but you also need to be in a consistency that would allow you to scoop into it with ease.
Most dipping cabinets will allow you to adjust the temperature setting anyway. You can experiment with which temperature maintains your product in its best condition.
2. Efficiency
Efficient dipping cabinet models are both energy-saving and space-saving. It will run the whole day, and depending on its design, it may transfer heat too much to keep your products at optimal temperature. Inefficient gelato freezers can make you lose more money than you would imagine.
Look at how much energy it takes up, but make sure it will still be able to maintain the right temperature. Don't go for the one with the lowest energy usage at the expense of your products' quality.
Having a roomy storage space underneath the display area is also efficient.
3. Storage Space
Some dipping cabinets come equipped with storage space underneath the display area. This is a good space-saving solution for smaller shops. You can keep it stocked with the flavors most likely to run out during the day, keeping your service flowing and saving you that extra trip to the storage freezer.
How much storage space you'll need will depend on your anticipated number of customers per day. This shouldn't be a priority, though, as you'll likely have to make do with how much storage space the cabinet comes with.
The amount of storage your gelato dipping cabinet has will greatly vary, so also keep that in mind. The logical thing to do is buy a cabinet depending on how many tubs you'd need to display and not on how much storage space you need underneath.
4. Capacity
How many flavors are you going to sell every day? If you have a lot of flavors, you'll need a bigger and longer dipping cabinet.
Dipping cabinets can range from around 3 cu. ft. to over 20 cu. ft. It can have as little as 4 tubs or as much as 26 tubs.
If gelato is your main product, then you'll need a bigger one. You can choose to have a couple more tubs than you need now in case you add more flavors later on.
If gelato isn't your main product, you'd need the space for your other kitchen equipment. Choose a smaller one that holds fewer flavors. There's even a countertop appliance that will let you store smaller amounts of your product.
Your choice would also depend on the available space you have in your shop. Based on your layout, you may have to buy smaller sized ones so you can scatter them.
5. Accessories and Special Features
You can find a gelato cabinet that will make serving easier for you. Some models come with a dipping well for your scoop or a dedicated space for your other frozen treats, like popsicles.
Sneeze shields, well, protect your gelato from a sneezing staff. It's similar to the sliding door of ice cream freezers. It still keeps the gelato visible to the customers, but your staff has to open it first to scoop the product.
The dipping cabinets may also come with frost shields, tag holders, a self-defrosting feature, a locking device, internal lighting, rear pivoting doors, and more.
Night covers and refrigerated topping rails are also great optional additions to your dipping cabinet. The topping rails will allow you to store syrup jars and topping containers.
6. Design
The designs of dipping cabinets don't have many variations. There's the freezer and then the glass shield. But choosing the look that fits right into your shop is crucial.
There are models with curved glass, and there are those with straight corners. That with a curved glass will allow your customers to look at the flavors with more ease. Models with flat glass panes are often cheaper, though, so take that into account as well.
Some models come with a low glass design, too, which makes the gelato more visible to customers. This also makes it easy for children to take a peek at the available flavors.
Another variation of a dipping cabinet comes with a flip lid. This is a full cover of each tub, which hides it from view. As such, there's no tempered glass that lets the customers look at the product first.
If you don't need to display your product, this is a good option. The lid allows the appliance to keep the gelato at an optimal temperature. It also provides easy access to the product.
Shop for Gelato Dipping Cabinets
When you know what you need, it would be easier to choose the right gelato dipping cabinets. Consider your budget, too, but keep the safety and quality of your product your main priority.
Share This!