Ways To Increase Your Restaurant Sales With Online Ordering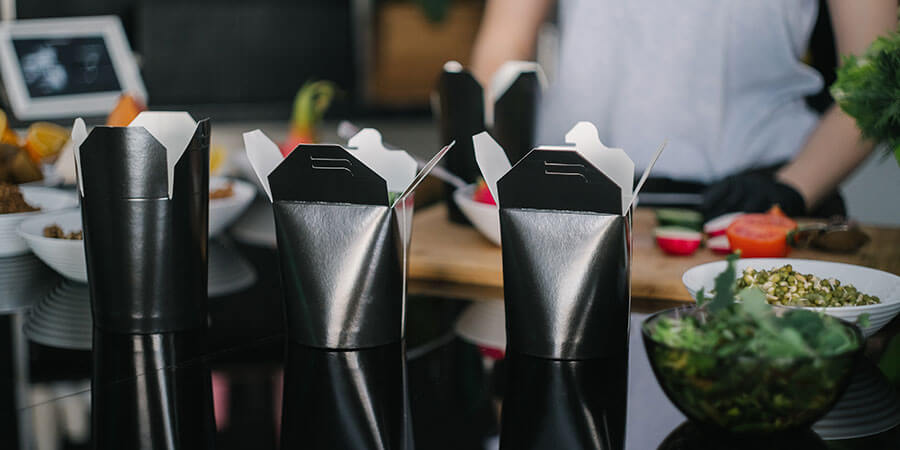 Digitization is the future of the restaurant industry. In fact, digital sales are set to account for 54% of all restaurant sales by 2025, USA Today reports. That estimate is now 70% higher than it was pre-2020. In particular, facilitating the digitization of ordering, payment, and delivery are key ways restaurant owners can stay afloat and thrive in the years to come.
Digital menus
A digital menu is an online menu that allows customers to place an order and pay via their smartphones, therefore eliminating the need for potentially unhygienic physical menus and human contact. In particular, QR (quick response) menus are becoming popular options; customers can access these simply by scanning a QR code with their phones. Online menus provide a smoother customer experience and also boost customer spending. Unlike physical menus, digital menus can effectively incorporate up-sell options for each item without overwhelming the customer or appearing pushy (for example, "add extra cheese for $1"). These simple and manageable add-on options increase the likelihood of further ordering and spending.
Streamline your menu
You may find that some items on your regular menu aren't suitable for take-out or delivery and shouldn't be included on your online menu. For example, certain dishes may not travel well or may lose their taste or freshness after transport. It's therefore important to streamline your online menu with the customer experience in mind. Fortunately, with online menus, it's easy to rearrange, update, and change your offerings at the click of a button.
Delivery apps
Delivery apps are revolutionizing the restaurant industry. Partnering with a third-party delivery app like Just Eat, GrubHub, Postmates, or DoorDash is a great way to expand your customer base and enter the delivery market at a reduced cost. Research each delivery company carefully before choosing which one to partner with. Check the terms, conditions, and % commission fee taken from each order (this is usually determined on a per-restaurant basis). If you want to appear on the first page of the search results, you'll have to pay an extra fee. To make this cost-effective, consider only paying for premium ad placements during slow days or off-peak hours (typically between 2-5 pm on weekdays) to boost sales.
Embracing digitization is essential for restaurants that want to grow their customer base and profits. Offering customers a streamlined, digital menu and partnering with delivery apps can help you stay ahead of the competition and thrive.
Share This!