Types of Pizza - What's Your Favorite?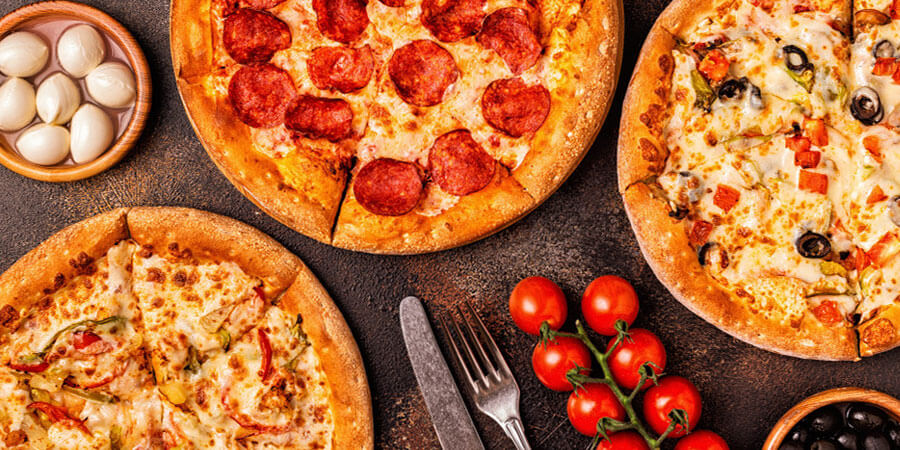 Pizza began millennia ago in ancient Persia, and since then, it's become a favorite food around the world. With virtually any topping you can imagine and a wide variety of crusts, pizza is the ultimate customizable meal! However, it isn't always easy to make, especially if you don't have the right ingredients or tools. Here are the basic types of pizza and what you need to make them.
The Sicilian Pizza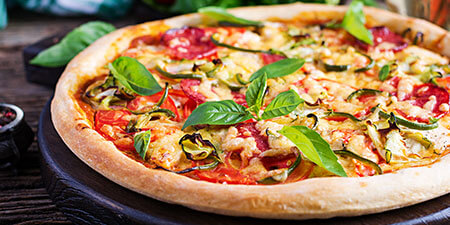 Named for the Italian city where it became popular, the Sicilian pizza features a heavy layer of tomato sauce and cheese on top of focaccia or another thick bread. Traditional toppings include anchovies, herbs, and onions. There are many varieties of Sicilian pizzas, but most are very thick and loaded up with vegetables and anchovies. To make your own Sicilian pizza, you'll need a Sicilian pizza pan.
The Neapolitan Pizza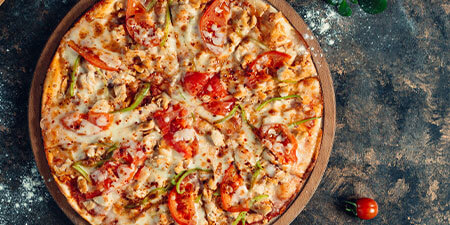 The Neapolitan pizza arose from Naples, where a traditional version, pizza Napoletana, has been an official guaranteed recipe for decades. However, the Neapolitan has traveled around the world, and in any country, it usually features tomatoes, basil, garlic, and mozzarella. Most people make Neapolitan pizza in a wood-fired oven to help keep the pizza crust lightweight and the cheese moist. To keep the crust from rising too much, be sure to dock your dough before adding your cheese and toppings. The best Neapolitan pizzas have a thin, crispy crust that accentuates the fresh flavors!
The Chicago-style Pizza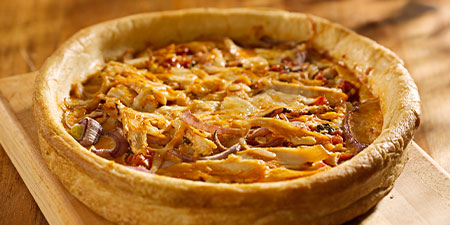 If you like to dig into your pizza, you'll love the Chicago-style pizza pie. Unlike standard pizzas, where the toppings are covered with cheese, this deep-dish delight is built like a pie. The cheese is placed over a thin, pie-like crust, then the toppings (usually hefty amounts of meat and vegetables) are added, followed by a layer of sauce. The entire pizza is then baked in a cast-iron skillet or deep-dish pizza pan for longer than a typical pizza. This results in a savory, dense pizza packed with your favorite toppings.
The Greek Pizza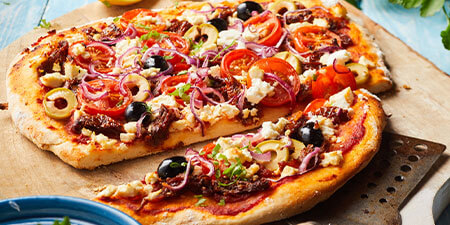 Similar to Sicilian pizzas, Greek pizzas have a spongy, oily crust, though not as thick. They are typically prepared in a metal pan in which the dough is proofed, then flattened out and topped with oil and herbs. There is no tomato sauce, unlike in many types of pizza. Most Greek pizzas use a combination of mozzarella and feta, along with classic Mediterranean toppings such as kalamata olives, grape tomatoes, and artichoke hearts. When preparing a Greek Pizza, the dough proofing process is very important. Use a high-quality proofing pan to prevent premature crusting and keep your pizza's base soft and supple.
The New York Pizza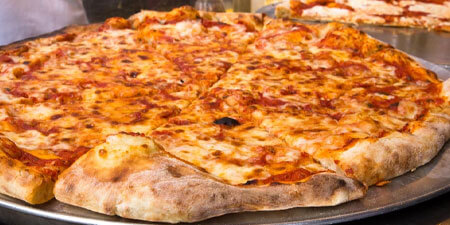 You can't go wrong with cheese and tomato sauce, and that's all you need for a classic New York pizza. The key to making this cheesy, thin-crusted delicacy is the right equipment. You need to prep the pizza on a pizza peel, then transfer it to a preheated pizza stone. By using well-mixed dough and a low-moisture cheese such as mozzarella, you get that soft, slightly crispy delight rather than a soggy mess.
The Californian Pizza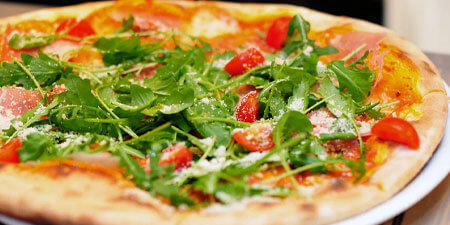 If you love thin, crispy crusts and eclectic toppings, you're probably a fan of the Californian pizza. There are no firm rules for what goes on a Californian, but generally, they're made on lightweight crusts with lots of veggies and herbs. Don't load up too much on sauce or oil. A thin layer does the trick, but be sure that you put a bit of cheese both above and below the veggies to keep them from drying out. Use a perforated pizza pan to ensure that your crust gets that delightful crisp!
Wrapping Up
No matter which type of pizza you're after (and why not try them all?) you'll find the pizza-making equipment you need at GoFoodservice. Pizza pans come in all styles, including perforated options for a crispier crust and deep-dish shapes to make your dream Chicago-style pizza. Ensure smooth, well-fermented dough by purchasing a dough docker and proofing pan. Then, get your pizzas evenly cooked and prevent soggy crusts with pizza peels. Finally, serve it all up on a beautiful breadboard. Few things are more exciting than building your own custom pizza. Try out your favorite toppings too! If you are looking for more guidance on choosing the right equipment, check out our article called A Guide To The Essential Pizza Equipment For A Pizzeria.
Share This!