Piping Hot: A Guide To The Essential Pizza Equipment For A Pizzeria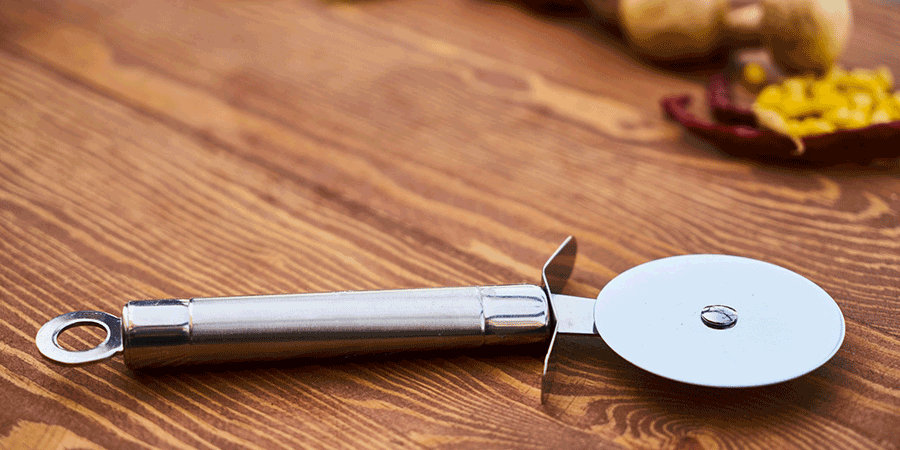 Planning to open your own pizzeria? Whether big or small, any new pizza place needs reliable tools to create a product that people will want to eat and keep their mouths watering for more.
But where to start? In this article we're going to discuss some of the basic essentials you'll need to get started and what each piece of pizza equipment is used for. So read on to see what you might want to acquire before moving forward with your new business venture:
Proper Pizza Equipment Starts With Picking an Oven
The most important piece of pizza equipment you can invest in is, of course, the pizza oven. It doesn't matter if you only plan on selling your pizza by the slice as a quick and easy snack.
Both quick and easy slices of pizza and large, whole, gourmet pizzas have one thing in common if they're any good and that's a decent oven. Different types of ovens produce different pizza results and choosing the right one depends on what kind of results you want to achieve.
Deck Oven
If a crispy-crusted pizza pie is what you're after for your casual, dining-in restaurant, then look into the benefits that a deck oven offers. These types of ovens are the best at producing that classic crust. They offer options for wood flames or gas and can be used with stone slabs or metal decks for cooking.
Conveyor Oven
If a quicker turnaround is the order of the day, a conveyor oven might be the perfect fit. This type of oven is most common in quick-service establishments where many pizzas are ordered and served on a daily basis. Limited labor is required with conveyor ovens, just put the pizza in and set the timer.
Countertop Pizza Ovens
Running on electricity or gas, these ovens are good for cooking either parbaked, fresh, or frozen pizzas in low volumes. They are ideal for concession stands, pubs, or stores that want to offer pizzas as part of a supporting menu item and not as the main attraction.
As you can see, picking a pizza oven depends on your needs and the type of customer you're serving. There's also quite a price range depending not only on the type of oven but the size.
Depending on your restaurant or shop, you might be able to do just fine with one small convection oven or you might require at least a couple of large deck ovens.
Preparatory Equipment
Preparing a delicious pizza happens with the help of a good pizza prep table. This table will help you organize and keep chilled all the ingredients of a fresh pizza including sauce, meats, veggies, and cheese.
Prep tables have areas for storing these products while keeping them easily accessible. There should also be a roomy work surface with an attached cutting board attachment for preparing all your ingredients and making pies quickly.
A sturdy dough mixer is also a must because lots of power is required to knead dense dough over and over each day. A dough mixer made for pizza dough should be able to handle hundreds of pounds of dough per batch.
Convenient additions to the dough mixer include dough rounders, dividers, and sheeters which make it easier to shape the dough.
Cookware
The details matter when making a pizza worth eating, and that means that a pizza crust shouldn't be overlooked. People are very particular about their pizza crust, so pizza cookware should be considered with care. Cookware includes pizza baking stones, pizza screens, and pizza pans, to name a few, and again, it depends on the style of pizza you'll be cooking.
Pizza stones are used to mimic the results of hearth-cooked pizza crusts with crispy results. Screens allow heat to penetrate the pizza crust to create similarly crispy textures. Pizza pans, on the other hand, yield soft crusts.
So what kind of crust are you planning to serve and how much time do you want to spend cleaning up afterward? It's worth noting that pizza pans are much easier to clean, but it's up to you to determine what's worth your effort and what your customers will prefer.
Other Pizza Accessories
Now that you've got your oven, your prep table, and your cookware needs established, it's time to take a look at some of the other accessories required to make a pizza pie. It will be up to you to determine which of these are necessities and which you can do without:
Pizza peels for removing pizza from the oven safely
Pizza cutters for creating clean, even slices
Display cases for showcasing a slice or two
Delivery bags if you offer delivery as a service
Doug dockers which keep bubbles from forming
Proofing pans for dough balls
Screen racks to keep your pans organized and sanitary
Warming shelves to keep pizzas hot while they're being served
All of these are extra pizza equipment accessories that can make it easier for your team to make, store, and serve pizzas and pizza ingredients while keeping everything fresh and appealing.
Find Just What You Need
Learn more about the pizza equipment you need to run your business successfully by checking out our other helpful articles for up-and-coming business owners and connoisseurs in the kitchen. You'll find lots of insight into running your restaurant, stocking your shelves, and appealing to a broader range of customers.
Share This!