Smart Ways to Maintain Your Kitchen Like A Pro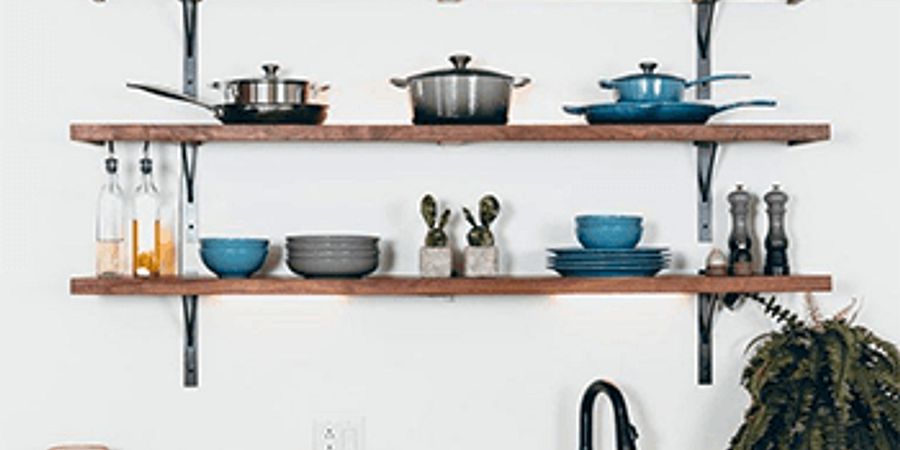 Chefs with impeccable taste have a well-maintained kitchen. It is like their workstation where they have to keep everything at a near distance. It is no doubt that the chefs set up a kitchen in a different way than home cooks, but we can all learn one or two things from these wizards in organizing our material and cooking delicious food in minimum time. Cooking in a properly maintained kitchen is not only a delightful experience for food lovers, but it is also easier, faster, and saves a lot of time. We can all agree to the French culinary phrase "Mise en place" means everything in its place.
The kitchen in homes has to be clean and safe for the family members as it is the most important and popular area of the room. Dining tables are also set up in kitchens with more room so family members can sit and eat together. It is not necessary to clean your kitchen every day if it is well organized. It will prevent you from creating a mess and piling up the products from different cabinets. You might have a remodeled or new kitchen with all the fancy equipment and flat termination bands to prevent the cables from tangling with each other for the home appliances, but the real question is how you can maintain it in the longer term. We might have given you a lot to think about in terms of reshuffling your kitchen but don't panic!
Read on to get some smart tips on maintaining and organizing your kitchen in minimal time so that you can spend quality time with your family.
1. Sorting Groceries: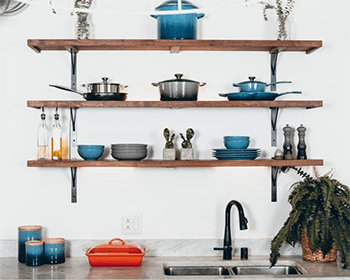 It is a relief to know that there is compartmentalization for everything in your kitchen. There should be a zone for everything so that it is easier to find what you a looking for. Sometimes you search for one thing in the cabinets and end up taking out all the stuff around the kitchen. It is a lot difficult to clean that mess with cooking food. The contents of your refrigerator should be organized according to flavor and use. For instance, sauces should have a designated area as well as fruits, vegetables, and pickled food. It is imperative that whenever you take something out for us, you keep it back in its place. Your countertop should be clear at all times to cater to any cutting and sorting chores. You can look for tutorials to recycle crates and drawers to keep different stuff.
2. Label your Spices:
All the container look identical with spices which make a person confused and he starts searching for the required products. You can use painter's tape or chalkboard paint so that you can write which spices are in the containers. It is best that you place the spices of everyday use close to the stove so that there is no problem finding them. Always refill the containers so that nothing is missed out.
3. Visibility of your Accessories:
Professional chefs around the world organize their kitchens in a way that everything is a plain sight to them. The utensils and knives required during the cooking should be visible to you. You can organize them in a drawer or simply mount a magnetic strip on the side of the wall to stick the knives on it. It will save you a lot of time and energy looking for the right material to start your cooking. The visibility of products is everything. You can use glass containers instead of colorful plastic ones and place all the dry products to be used during the cooking near your workstation. If the portion of the product is visible to you through glass containers, you will be able to judge how much is left and if you require more. It eliminates all the confusion during cooking.
4. Safety of Knives:
As mentioned above, you can place all your knives in a drawer or mount them to the wall. However, you have to make sure that wherever they are placed, they should not be reachable to children. Needless to say that quality knives are expensive and have to be dealt with extra care. It is frustrating to note that the tip of your knife is bent or chipped the blade. You have to decide on creating a safe home for your knives to avert any damage.
5. Prioritize your Stuff: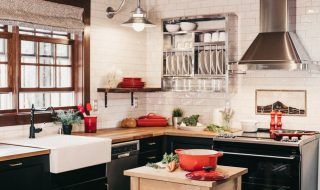 The utensils and instruments you use for cooking have to be organized according to their importance and use. You might have a kabab maker, which is operated once a month only, or a vegetable cutter which is an everyday useable article. The task of organizing your items logically may take time and is a cumbersome task as well, but it will save you a lot of energy to work around in your kitchen. You can search for innovative ideas to store your materials like pans and pots hung on pegboards or stand for placing the dishes. You can place the products like turkey carving tools higher up in the cabinets because of their rare use. You have to group the items which you use every day. Designate a separate cupboard for baking materials and spices so it is easier for you to reach out to them while cooking.
Conclusion
Staying organized is the key to maintaining the kitchen like an expert. Once you have arranged your utensils, glassware, home appliances, and pantry items, you will be relieved to see a clean and well-maintained kitchen. Your guests will always ask you the secret of your excellent kitchen maintenance. Organizing your stuff is difficult and takes a lot of time, but it's worth all the effort in the end.
Share This!