Outfit Your Kitchen: Understanding the Different Types of Commercial Ovens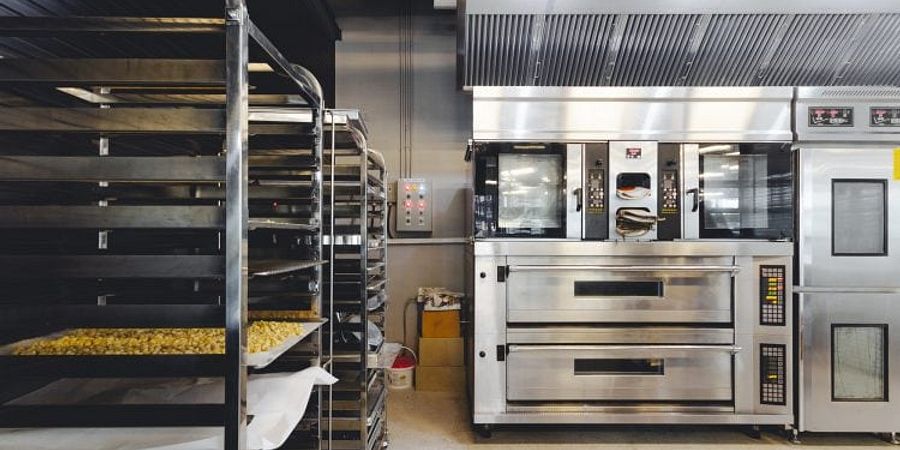 Do you find yourself outfitting a new kitchen?
What about renovating or changing things up in your restaurant kitchen?
What type of oven you choose for commercial use is crucial. Like any other kitchen tool, you need the right oven for the job.
Shopping for commercial ovens can be tricky. There are several types of restaurant ovens available. It is imperative you know your stuff.
You want to pull the trigger on your new oven and be sure you have chosen well. You need to know your food will cook the way it needs to be. Your food must taste the way your customers expect it to be or better.
Gas Versus Electric: A Quick Segway
If you have an existing kitchen, you may move right on to the oven types. Gas, simply put, is a cheaper fuel source for cooking.
If you have preexisting gas hook up you are in luck. Chefs often prefer stovetops with gas burners as they can see the flames and judge the heat easier.
But, if you don't have the hookups, prepare for a shock if you go the gas route. Installing gas hookups is tougher and more expensive than installing electric.
For general safety, electric appliances are a better way to go. Weigh your options and proceed.
Common Types of Commercial Ovens
How can you expect to find the right oven for the job if you don't know all the options and why you should choose them? Here are the basic oven types built for all-purpose cooking.
Standard ovens, also known as radiant ovens, contain a heating element at the bottom of the oven. These are the simplest types of ovens.
Pros:
Inexpensive
Can cook almost anything
Cons:
Inconsistent heating
Cook food slowly
Convection ovens, while like standard ovens, have a distinct advantage: air circulation. Included fans circulate the warm air inside the oven for a better cook.
Pros:
Faster cooking
Consistent heating
Use a lower temperature to achieve the same or better results than a standard oven
Food cooks evenly
Affordable
Steam ovens cook with water vapor. This alternative to frying is healthier. It also retains the flavor and vitamins inherent in the food.
Pros:
Super fast cooking
Consistent heating
Food cooks evenly
Cons:
Food cannot brown or crisp
Combi ovens, short for combination ovens, combine convection oven technology with steam oven technology. Food can cook about 20% faster than in standard or convection ovens.
Pros:
Super fast cooking
Consistent heating
Food cooks evenly
Conveyor ovens cook like convection ovens due to the use of fans. But, as the hot air forces through a perforated sheet above the food, cooking is fast. This is known as "impingement".
A conveyor moves the food through the oven and out the other side cooked. These types of ovens are very typical for pizza cooking.
Pros:
Super fast cooking
Consistent heating
Food cooks evenly
High output
Less attention required from operator/cook
Cons
Not good a cooking small food items or "delicate" foods
Low clearance limits the height of cooked food
Are you are a specialty or niche restaurant business? If not, chances are you have already found what you are looking for.
Still getting educated? Then let us move on to the lesser used equipment for standard restaurant use.
Specialty or Niche Commercial Oven Types
Here we will take a look at ovens built to do one thing very well. The below ovens are less versatile than the common oven types but excellent at what they do.
Why look into these ovens? Well, for example, if you own a bakery, you may find these to be more up your alley.
Deck ovens are like standard ovens in that an element heats up for cooking. But the elements heat a heavy stone shelf known as a "deck". The food is then cooked directly on the stone.
Deck ovens cook bread items, like in a bakery or pizzeria.
Brick ovens are special deck ovens that are often found in pizzerias. They are almost identical to deck ovens. Brick ovens produce a slightly different product. Buyer beware: brick ovens are super expensive!
Pros:
Best at baking
Heat is varied at the top and bottom of the oven for finer control
Cons:
Pre-heating before cooking is long and time-consuming
The "deck" must reheat between uses as removing cooked food creates cold spots
Cook & hold ovens are slow cookers combined with a heated holding cabinet. These ovens allow you to keep food moist and warm right up to plating.
Pros:
Due to low-temperature cooking, food shrinkage is minimized
Best for roasting or braising meats & vegetables
Great for proofing and baking bread
Maintain high food freshness up to plating
Rotisserie ovens are used in restaurants that serve meat. Lots of meat. Meat is placed on a spit and rotated as it cooks. This keeps meat from drying out.
Pros:
Ideal for cooking whole animals or large pieces of meat
Meat retains its juices during the cooking process
Salamander broilers are small ovens that cook meat cuts quickly. These ovens are often used to cook specialty or infrequently ordered foods.
Cons:
Cheesemelters caramelize, or brown, food. These countertop units are food finishers.
Pros:
Small and built for countertop use
Cons:
Choose Your Commerical Oven
With the above education now under your belt, it is time to purchase your commercial oven. Regardless of the task, there is a tool for the job that will suit your kitchen. Contact our experienced staff today so we can help you find the right-sized oven for the job.
Share This!