Mouthwatering Trends in Event Catering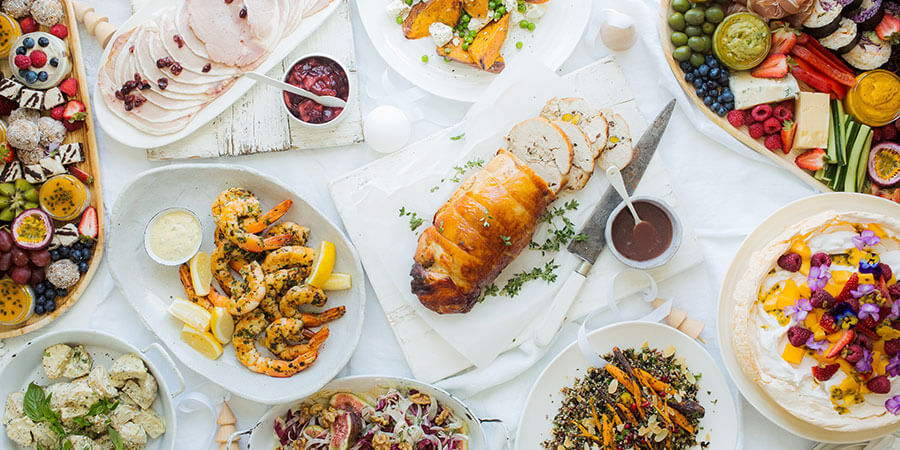 Big events are back after an almost two-year hiatus, with events like festivals, expos, and conferences having reached or surpassed pre-pandemic levels. Many industries (including weddings) are finding it difficult with the high demand caused by a plethora of cancellations in 2020 and 2021. Caterers are also working harder than ever, with many having had to adapt to changing demands in the era of the new normal. The following are just a few of the most notable trends in the events catering sector.
More Plant-Based Foods
Plant-based foods are burgeoning in popularity, owing to the new research indicating the power of produce to boost physical and mental health. Sustainability is another big priority for most consumers, with research indicating that the meat industry alone is responsible for 14.5% of all human-caused emissions. Younger generations such as millennials and GenZ members are particularly interested in this trend, with many opting for vegan and vegetarian dishes at their weddings and personal celebrations. Couples celebrating a home garden wedding are engaging the services of vegan caterers, particularly those preparing dishes made with local and regional ingredients. Sought-after dishes include delights such as pumpkin and goats' cheese towers, pumpkin ravioli, and raw apple pie for dessert. Home weddings are part and parcel of the same penchant for sustainability, flexibility, and cost savings.
Individual Boxes or Food Trays
Caterers are getting creative in an effort to fulfill the demand for artistically prepared foodstuffs. As such, individual food trays containing a host of colorful bites, as well as bento boxes, are all the rage. This trend goes hand in hand with the trend for safety, which is still very much a priority in the events sector. Individual trays mean a lower likelihood of germ transfer between guests.
Going Regional and International
Guests are interested in trying more than the standard hors-d'oeuvres. In particular, they are keen to expand their palates by sampling local and international dishes that challenge their taste buds. Ingredients like saffron, ube (purple yam from the Philippines), and the yucca root (which may be delicious with chips and crisps) are all gracing event trays and providing subjects for conversations on all things culinary.
Cocktails with Painstakingly Made Ingredients
Event attendees are also keen to try novel cocktails made with infused and in-house ingredients. Think mojitos served with an in-house ginger base, tequila macerated in green jalapeño, or homemade coriander and agave syrup. It's all about surprising guests with new flavors and combinations—those which can only be enjoyed when hiring the same caterer or visiting the same venue. Presentation is also key. Top cocktail makers are embellishing their creations with edible printed images, basil leaves, and spun sugar.
It's an exciting time for the events sector as a whole and wedding events in particular. After a two-year hiatus, people are keen to attend in-person conferences and parties but they are also interested in giving their palates something new to enjoy. From Filipino ube desserts to sophisticated cocktails made with homemade syrups and infusions, there is plenty to entice even the savviest event attendees.
Share This!