How to Make Your Restaurant Stand Out From the Crowd this Easter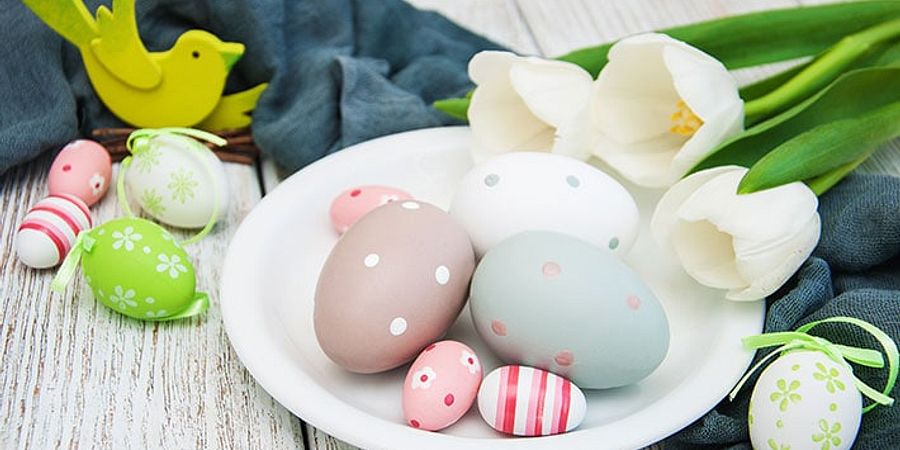 Easter is one of the biggest spring holidays for restaurants and is a great way to start the spring season for your business. The National Restaurant Association (NRA) estimates that every year, more than 30 billion individuals will go out to eat for the holiday.
This year, it's your job to make sure you prepare your restaurant and give your customers a great holiday meal.
Refresh Your Plan
Did you offer an Easter event at your restaurant last year? This year, don't offer the same old routine in marketing and offerings, instead refresh your plan. For instance, if you hired an Easter Bunny, then maybe this year, offer an Easter Egg hunt. If you previously had a sit-down dinner with reservations, consider a buffet event instead. Just make sure whatever you plan for Easter diners is feasible and within your budget, that way you won't have disappointed customers. Above all, focus on good food and good service.
Create a Solid Menu
Ham is one of the most popular Easter dishes, and your customers will likely expect to have a good ham as part of your Easter offerings. You can still put your own flair on an Easter menu, creating Easter-themed side dishes, desserts, and appetizers. Consider options like the following, especially if you're going to have a buffet.
Chocolate dishes
Egg-themed cookies and cakes
Mashed potatoes
Roasted vegetables
Easter buffets reign supreme and are often the most-requested Easter dining option so be sure you consider offering a buffet this year.
Start Marketing Now
Have you started your marketing campaign for Easter? It's time to start! If you have a loyalty program, make sure that participants are aware of your Easter event. You should consider sending a targeted mailing either by email or in the mail. Don't neglect your social media marketing either, and share at least 3 messages to your followers. Depending on your budget, you may consider running a targeted ad campaign for Twitter and Facebook users in your area. If you're taking reservations for Easter, be sure you have your staff mention this while on the phone with customers, so customers are aware they can spend Easter at your restaurant. Finally, local news outlets often broadcast information about Easter, so you should consider submitting a press release to announce your event.
Have Enough Equipment and Staff to Meet Demand
As Easter is a busy day, you need to make sure that you're able to meet the demand of hungry customers. You should confirm that all of your restaurant equipment is in working order, and you have the items you need, especially if you're running an Easter buffet. It's important to see if you have the right staff on hand to meet the rush as well. Take a look at the sales figures for last year's Easter event to help you estimate the staff needs for the holiday.
Try an Easter Brunch Buffet
Easter dinner is popular, but so is the Easter brunch buffet. If you don't traditionally have a brunch offering, this holiday is a good way to test out the service. Easter brunch buffet can incorporate Easter classics such as ham, lamb, etc, but also Belgian waffles, fresh fruit, pancakes, and other popular brunch foods. Best of all, an Easter brunch will let you showcase your food to customers who may have never visited your restaurant before, and can entice them to come back. Choose the best items on your menu -- being sure you can reasonably meet demand -- and offer a brunch to remember.
Easter is a time for togetherness and family, and this year, make your customers feel like family with a well-crafted Easter event using these tips.
Share This!