Key Considerations for First-Time Restaurant Buyers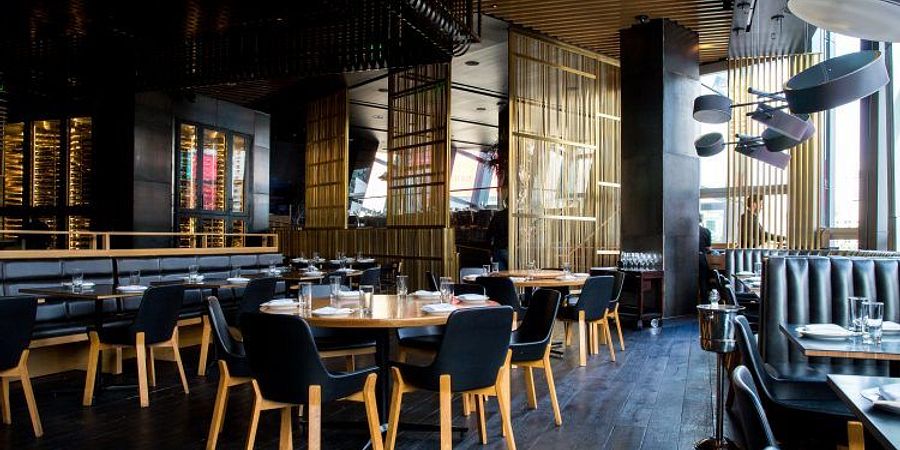 If opening a restaurant and showing off your chef skills has always been a dream, before you make your move, thorough research is key. The Restaurant Resource Group notes that the average profit margin of restaurants ranges from 2% to 6%. However, as you make your way up to the top percentiles, you can look forward to a higher profit - earning as much as 10%. Setting up a sound financial strategy and realistic goals are key. However, the type of restaurant you buy is key as well. Location, accessibility, and durable, quality kitchen equipment that stands the test of time are just a few important elements of any great culinary establishment.
Include Equipment in Your Budget
When working out exactly how much you have to buy or lease a venue, don't forget to include cutting-edge equipment in your budget. These will range from ice machines to refrigeration, bakery deck ovens, pizza ovens, fryers, boilers, and the like. Some restaurants - including steakhouses, will need very specific equipment like broilers and charbroilers to prepare top-level steak and other meat dishes. Many diners will make it a point to visit your restaurant, for instance, if they know you cook meat on a traditional grill or barbecue. To keep costs down, prioritize the most important equipment for your culinary style and slowly build up a full kitchen as profits start.
Ensure the Restaurant is Accessible
You can save a lot of money by leasing or buying an accessible locale. If you have fallen in love with a place that needs renovation, then consult The American Disabilities Act (ADA), where you will find all accessibility regulations pertinent to restaurants. Required features include restaurant ramps, aisles between seats measuring at least 36 inches wide, and accessible access from the parking space. According to Sage.com, the average cost of remodeling a restaurant ranges from $250,000 to $350,000. This is why opting for a building that already has its accessibility up to scratch is of great importance.
Choose Your Location
Your restaurant should be easy to access, inline (in terms of price ) with nearby restaurants, and unique from your surrounding competitors. No matter how original your concept is, if you set up an upmarket or sophisticated restaurant in the middle of a highway, with little chances for parking, chances are, you will have many empty tables on opening day. Michelin-starred establishments can afford to set up in dreamlike settings off the beaten path, but for brand new restaurants, a busy location where urbanites gather after work for drinks or dinner, or where local businesses need a place to meet for business lunches, is ideal.
Give Due Diligence to Marketing
Getting your brand out to the public takes time and although word of mouth will be the ultimate deal maker for your restaurant, you also need to back this up through advertising and digital marketing efforts. In terms of advertising, start out by creating bonds with the local media and if your marketing budget is small, consider offering exchanges (e..g meals for staff in exchange for advertising, social media coverage, etc.). You will also need to invest time on a good website; one that has beautiful imagery of your food and venue. Your website should be professional and slick, and contain key information - including your opening hours, address, telephone number, and links to your social media channels. It should also contain your menu, and ideally, a blog that is upbeat, fresh, and trendy so that diners visit your site as much for your content as for the latest happenings and events at your venue.
The restaurant trade can be profitable for those with vision, a unique concept, and the right location. Your kitchen should also be professionally laid out and equipped, so staff can work smoothly. Finally, when creating your budget, do include additional costs such as required renovations, décor, and marketing. You will need to increase brand awareness as much as you can during your first year; bear in mind that marketing leads revenue growth at over 40% of companies; aim for marketing spend of around 11% of your annual budget if possible.
About the Author:
Jennifer Dawson is an experienced freelance writer who specializes in food and nutrition. Working in fitness marketing previously gave her a good feel for the industry and since going freelance she has been able to explore her preferred topic areas such as diet, nutrition, and food. Outside of work, Jen enjoys traveling, swimming, and spending time with her young family.
Share This!