Is Your Restaurant Accessible For The Visually Impaired?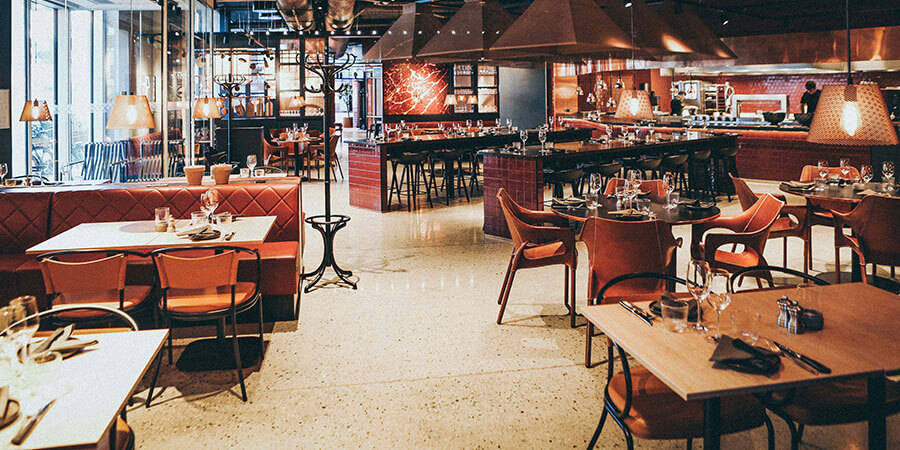 Eating out is an experience that improves an individual's mood, according to science. But for the 12 million people in the U.S. with a visual impairment, it can be a difficult experience. Just 19% of people feel that restaurants are suitably accessible. Here's how to improve your restaurant's accessibility so that visually impaired diners can easily dine with you.
Train staff
Waiters and waitresses may rush to help a visually impaired person to their seat. But this can affect their independence. If the diner needs help, they'll ask for it, so make sure you train your staff to hold back. It's important that staff think about things that may shock the individual. For example, removing their plate and glass without prior warning can be alarming when the person can't see you. Teach your staff to give prior warning and there won't be any problems.
The entrance & exit
Many studies have highlighted problems with a lack of accessibility in and around public buildings. The risk of the visually impaired falling is 1.7 times higher than among the general population, which is why your restaurant needs to be as accessible and as safe as possible. Steps in and out of the building can be tricky for the visually impaired to use. Installing a ramp outside your building, as well as railings and grab bars, are more suitable choices. The garden and entrance of your building can also be landscaped in an accessible fashion. One way to achieve this is by laying a flat, smooth surface, and by putting up large, easy-to-read (textured) signs that clearly point out your business name and where the entrance and exit are located.
Accessible menu
90% of published material isn't accessible to people with visual impairments, according to the World Blind Reunion. As a result, diners with visual impairments often have restaurant menus read aloud to them, so they can place their order. But this is time-consuming and costly for businesses, and may be embarrassing for the individual. Have a variety of menus available, including large print and braille, so the diner can view and order in their own time. It's also worth getting your menu added to the Tappy Menu app as it uses accessibility features, such as a voice-over, to give visually impaired diners full access to menus at their own leisure.
People with visual impairments deserve to be able to dine out and sample delicious food. Make your business suitably accessible and welcoming, and they're sure to return to your establishment over and over again.
Share This!